The fantastic thing about Nashville is that the best attractions are within walking distance of downtown.
If you stay at any of the most popular hotels downtown, you can immediately access the best of Music City.
Everything to do that I have listed below encompasses all the best attractions in Nashville, music-related and not. This is Music City, so you will find many music-themed things to do.
But Nashville also offers experiences that everyone will enjoy. I also list places to eat, drink, or soak up history in this post.
Why listen to me? My name is Alex; I moved to Nashville from Australia in 2012. My in-laws are in the music industry and founded the Musicians Hall of Fame and Museum. If you're in town, come by and ask for me, I'd love to say hi. You can read my full story here.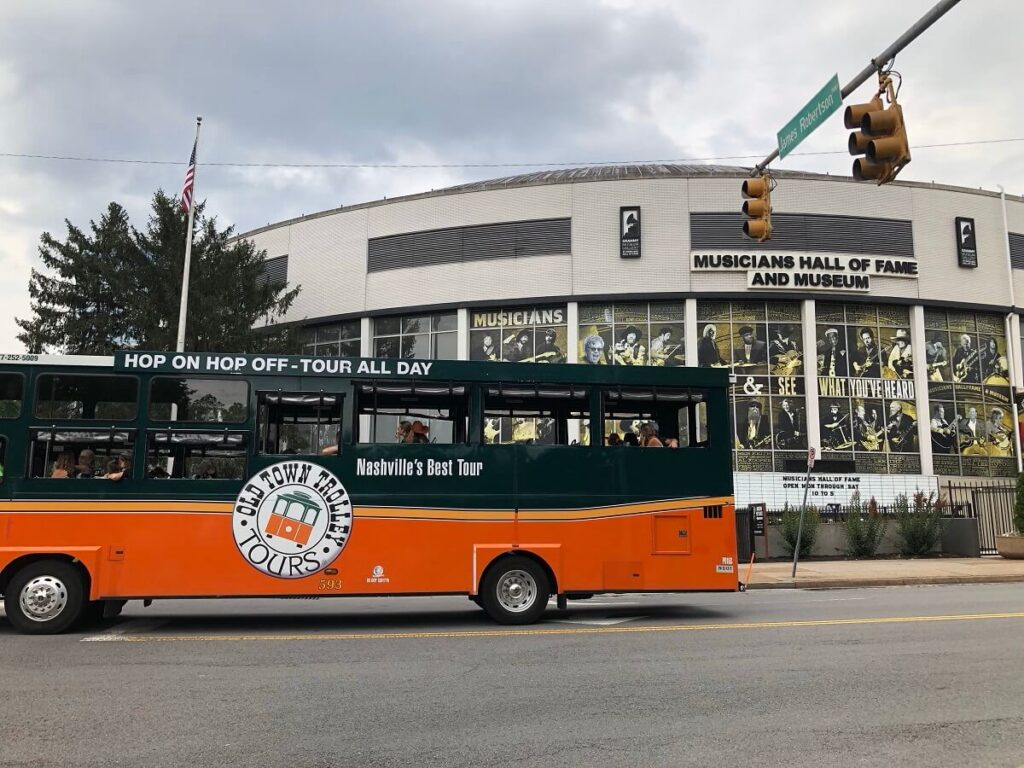 Musicians Hall of Fame & Museum
The Musicians Hall of Fame is an authentic Nashville experience. It's within easy walking distance of most attractions and downtown hotels.
The museum boasts instruments and memorabilia from the biggest records in American history. I'm talking about Johnny Cash, Jimi Hendrix, Patsy Cline, Glenn Campbell, The Eagles and more.
It also tells the stories of the musicians, songwriters, and engineers behind the scenes, creating the soundtrack to the most iconic sounds ever. Bands like the Nashville A-Team and The Wrecking Crew. It was founded by Nashville Walk of Fame inductee, songwriter, and musician Joe Chambers.
I'd say that the Musicians Hall of Fame should be at the top of your to-do list as a genuinely unique Nashville experience.
Get your tickets here. We also recommend the Nashville Sightseeing Pass. It offers 20% or more discounts to most major Nashville attractions.
The Nashville Hop on Hop Off Trolley comes by the museum every 5-10 minutes with 13 stops around Nashville with expert commentary along the way. Check it out! 👇
Nashville Hop On Hop Off Trolley Tour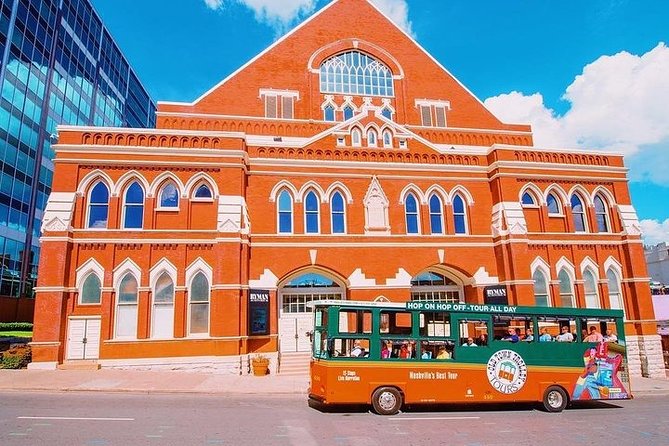 The trolley drives all around Nashville for a 90 minute round trip with live commentary. When the weather is warm the windows are open. It covers over 100 points of interest. I recommend it as a great way to see what Nashville has to offer on a single trip. It covers Broadway, Music Row, Centennial Park, the Ryman Auditorium, Nashville neighborhoods and more.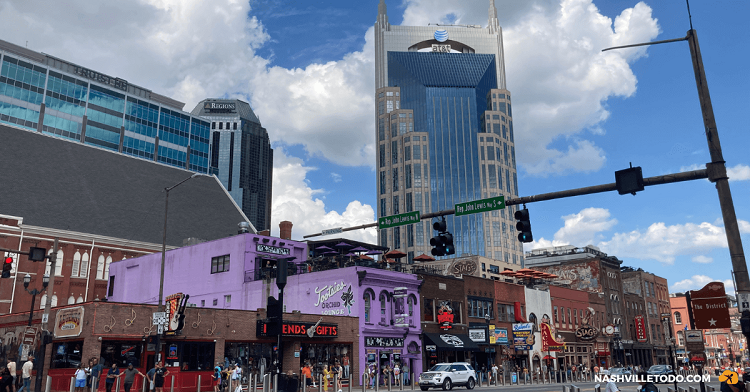 Lower Broadway
There are many honky-tonks on Lower Broadway; you should visit as many as possible. I wrote a blog post dedicated to the must-visit bars on Broadway. However, no matter what bars you enjoy, don't miss the honky-tonks listed below. They set the standard.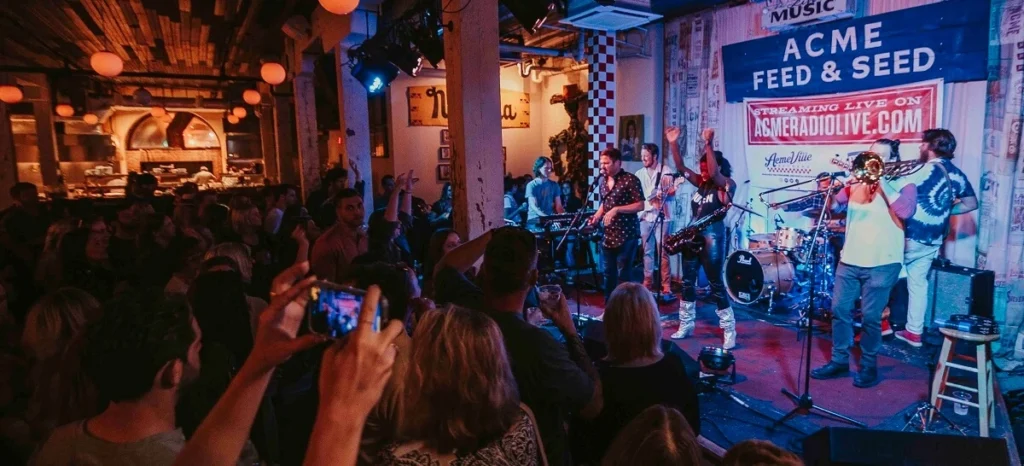 Acme Feed and Seed
Acme Feed and Seed offers experiences over four distinct floors. The ground floor delivers a fresh perspective on the traditional honky-tonk, offering local brews, craft cocktails, and a menu highlighting Southern flavors. For live music, ascend to the second floor where a variety of bands and DJs set the mood.
On the third floor, you'll encounter a sushi bar for those craving a different culinary experience. Finally, the rooftop patio on the fourth floor provides remarkable views of the Cumberland River and downtown Nashville. The space's past life as a grain warehouse is subtly echoed in its industrial-chic style.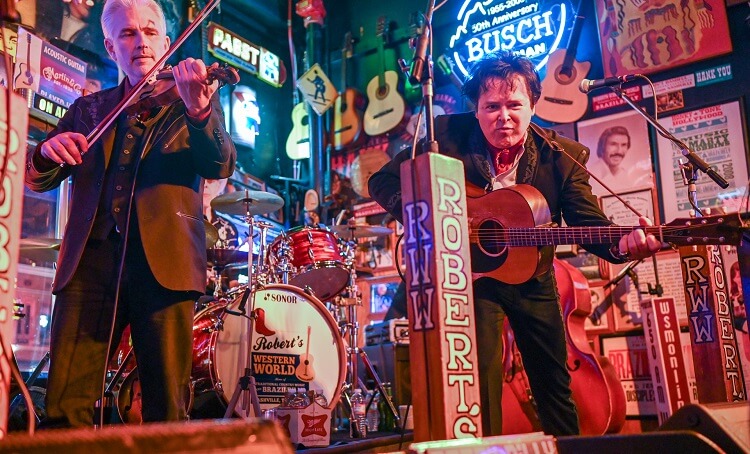 Roberts Western World
Roberts Western World has consistently won the title of "Best Honky-Tonk" in Nashville's well-known publication, The Nashville Scene, for the past eight years. Whether it's the top bar on Nashville's Broadway is for you to judge. Annually, it's chosen as the best source of country music on Broadway.
This honky-tonk boasts a rich history, having gone by names like "Roberts Three Doors Down," "Roberts Lounge Room," and "Rhinestone Western Wear."
The current owner of Roberts Western World is Jesse Lee Jones, whose picture you can see above. Born in Sao Paulo, Brazil, Jesse's love for country and gospel music led him to feel misplaced in his home country. As a result, he journeyed to the United States to chase his dreams. Upon his arrival at Roberts, the establishment transitioned from a western apparel shop into a honky-tonk. Jesse acquired the place from Robert and, through tireless effort, has transformed it into the notable venue it is today.
Tootsies
Tootsies is one of the most famous and oldest honky-tonks in Nashville. It was started by Tootsie Bess, who supported up-and-coming country music stars when they came into town to play at the Grand Ole Opry.
Tootsies butts up against the Ryman Auditorium and is known as the "front door to the back door" of the Ryman.
Traditionally, it's also been a place where musicians have come to network with other artists and songwriters and perform new songs.
Lining the wall of the honky-tonk are the photos that Tootsie Bess collected of the stars that have played within this bar.
Tootsies is located on Lower Broadway and is open seven days a week from 9:30 am to 3:00 am. The world-famous bar features three floors of live music, including a rooftop with a stunning view of Nashville. When you step inside, you can feel the history of Nashville music. The Wall of Fame is still there, and the bands are top-notch.
For more information, I've written a complete guide to Tootsies called "the most famous bar in Nashville."
As a side note, if you don't see Tootsies on Broadway, they have a special location within the Nashville airport.
---
Related: 29 Non-Touristy Things To Do In Nashville
---

Ryman Auditorium
The Ryman Auditorium is called the "Mother Church of Country Music." It was the original location of the Grand Ole Opry that started in 1925.
The building was initially built as a church, but to pay the bills, it allowed secular music to be played. That music became a regular occurrence, and the Grand Ole Opry was born. It still feels like you are sitting in a church as the wooden pews all face toward the main stage where the preacher would have been.
The Ryman is holy ground in Nashville. Every major star you can think of has graced the stage, including Johnny Cash and Elvis. The better question is, "Who hasn't performed here?"
Right next door to the Ryman is the famous Tootsies, where performers gathered before and after their performance at the Ryman.
You can still see shows almost every night of the week. You can also get tours backstage and see where the stars hang in the green room before the shows. You can learn more about tours here.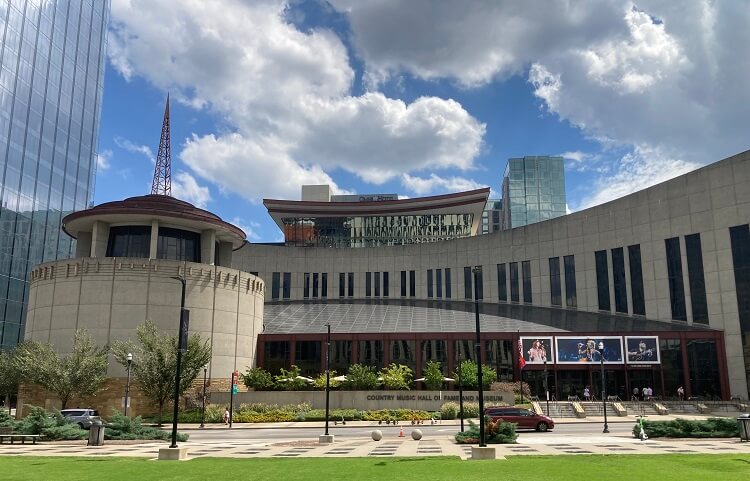 Country Music Hall of Fame
If you appreciate country music, this is your ultimate destination in Nashville. Located in the vibrant downtown Nashville, the Hall of Fame is a convenient stroll from most accommodations and the country music hotspots along Broadway.
This museum gives you an unparalleled insight into the history of country music and its impact on American society. It boasts many important relics, including costumes, musical instruments, gold records, and uncommon posters. It regularly hosts temporary exhibitions on various topics. A special exhibit featuring Taylor Swift displays many of her stage costumes and instruments.
Reasons you may not prefer visiting:
You may not find it interesting if country music is not your cup of tea. Expense. The ticket price for adults is $27.95 for only the museum. Opting for the museum, Hatch Show Print Tour and RCA Studio B would cost $71.95. Congestion. As one of Nashville's leading attractions, it can get crowded.
If you prefer to avoid crowded places, consider visiting during off-peak hours. Country music enthusiasts will cherish the experience. It's a place where the most significant country music figures are commemorated. Notably, it is renowned for its live shows and programs.
Various events, like concerts, panel discussions, and songwriting workshops, are hosted, offering a one-of-a-kind and engaging experience – perfect for children!
Within the museum, for an additional fee, you can find the CMA Theater, which hosts numerous live performances, Hatch Show Print, a functioning letterpress printing shop, and the historic RCA Studio B.
Website: www.countrymusichalloffame.org. To get tickets, click here.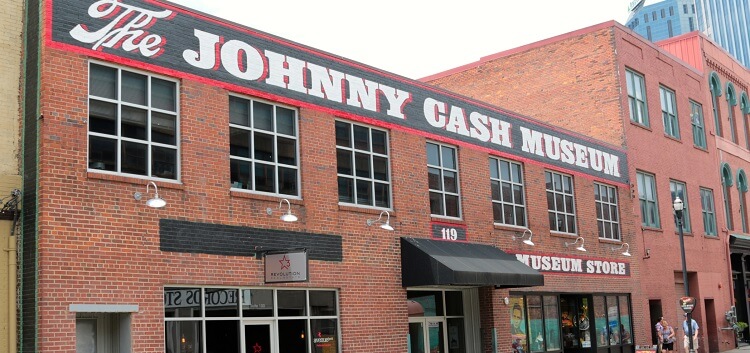 Johnny Cash Museum
This Upper Broadway museum showcases a treasure trove of artifacts from Cash's life, including guitars, amplifiers, attire, hymnals, postcards, and more. It traces his life beyond music, with exhibits featuring military uniforms, bibles, and documents. The museum can become quite busy, so it's recommended to visit during off-peak times, such as midday on a weekday.
You might also be interested that the Musicians Hall of Fame and Museum features an expansive collection and exhibit dedicated to Johnny Cash.
The museum's convenient location makes it easily accessible from most downtown hotels. It's also a short stroll from Lower Broadway, known for its honky-tonks, to Upper Broadway, where the museum resides.
Once your visit concludes, you can dine at the Sun Diner or wander down the road to the 5th and Broad development, which boasts an excellent food hall that comes highly recommended.
General admission costs $25.95 plus tax; you can purchase tickets here.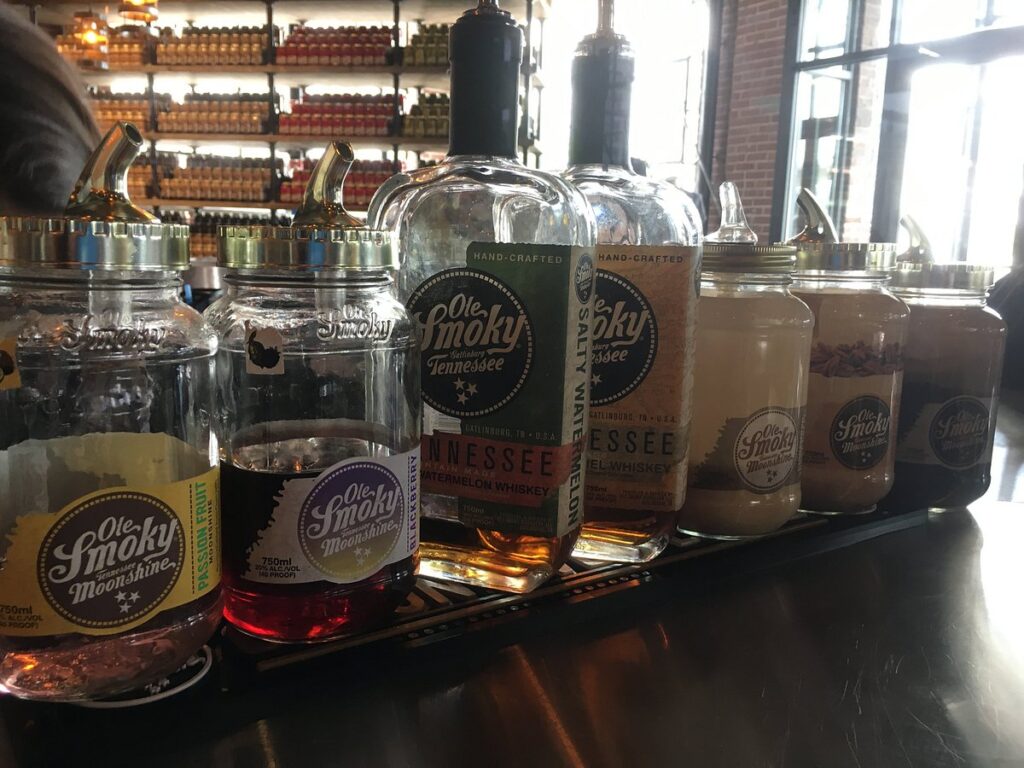 Ole Smoky Distillery & Yee-Haw Brewery
For the first-time visitor, the Ole Smoky Distillery & Yee-Haw Brewery can provide a unique look into Nashville's culture. Here, you can explore the production process of moonshine and beer, two well-regarded beverages in the area.
On the site, you'll find a multitude of stills in operation where white lightning is produced, a popular moonshine style. The distillers can guide you through the process, from the raw grain to the final product. In addition, the Yee-Haw Brewery gives you a peek at their beer brewing techniques, boasting a selection ranging from traditional ales to distinctive IPAs.
Within the premises, there are opportunities to taste their offerings. You'll be given samples of the moonshine and beers, a chance to familiarize yourself with these local favorites. Nearby dining options are available for when you need a meal.
---
Related: Things To Do in Nashville (downtown and beyond)
---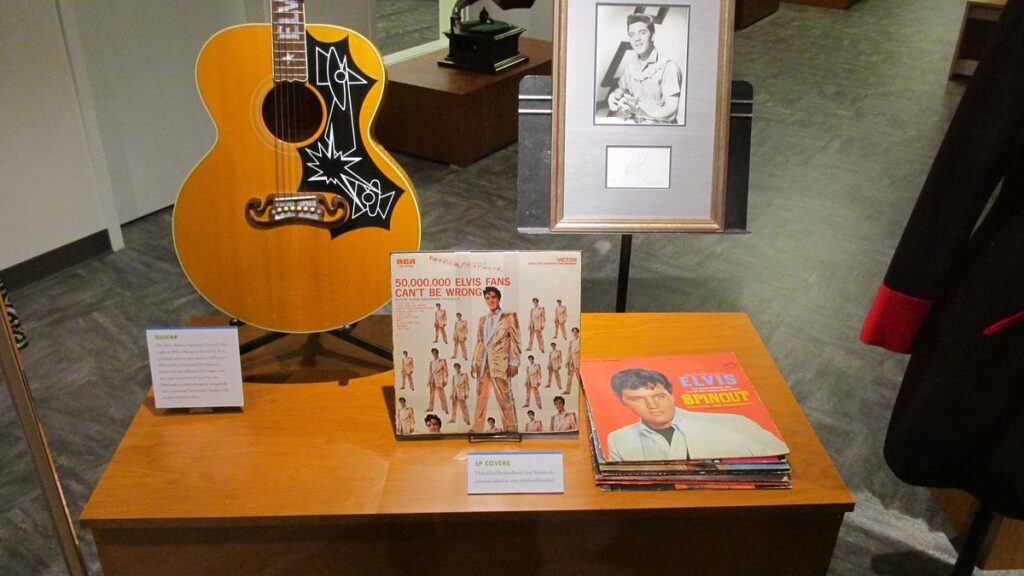 RCA Studio B
RCA Studio B has been coined the "origin of countless hits." Today, it is one of the rare tours available in Nashville. Sun, Motown, and Stax are comparable studios, revered as the "Sanctuaries of Sound" in American heritage.
Over 100,000 people visit the studio each year, and the Country Music Hall of Fame manages it with an educational aim. Visitors hail from all corners of the globe.
Opened in 1957, RCA had facilities nationwide, but the Nashville site was explicitly constructed with Elvis Presley in mind. For a period, the studio was overseen by Chet Atkins. Notably, Chet discovered the Everly Brothers, who also recorded at the studio. Chet and Owen Bradley played a crucial role in shaping the "Nashville Sound." The studio musicians were recognized as the industry's best.
Groups like the Nashville A-Team and The Wrecking Crew could master and record songs rapidly and successfully. About 45,000 pieces were recorded here, with Elvis contributing 240 of them.
Artists who recorded at Studio B:
Everly Brothers Roy Orbison, Chet Atkins, Waylon Jennings, Willie Nelson, Dolly Parton, and many more!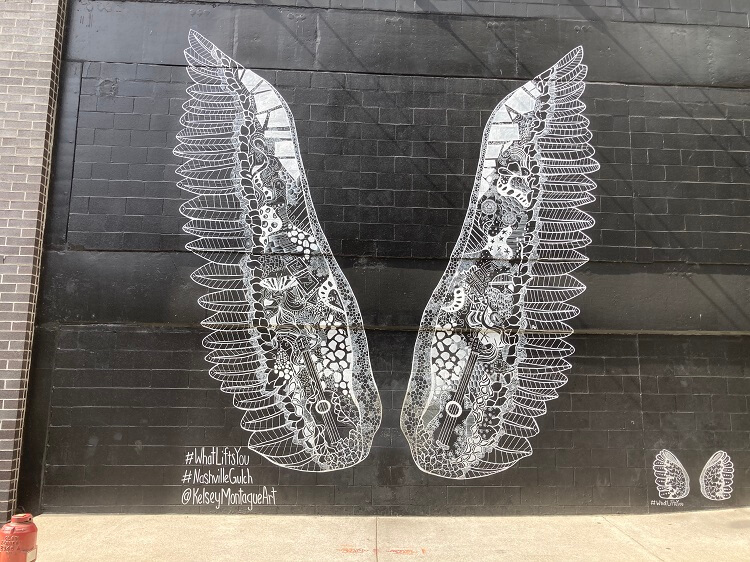 Murals
Are you looking for a different kind of sightseeing in Nashville? How about checking out the city's sprawling outdoor art gallery of murals? Each is a burst of creativity splashed across the city's walls, an unexpected delight around many corners.
It would help if you started with the 'I Believe in Nashville' mural in 12 South. It's an iconic piece by local artist Adrien Saporiti and has become quite the hotspot for selfies. Over in East Nashville, there's the 'DCXV' mural about unity, saying, 'Stay tuned, Nashville.'
Finding these murals is quite an adventure, as they are tucked away in various neighborhoods. Plotting out a map beforehand could come in handy. Each mural reflects the city's vibrant spirit and adds a unique flavor to your Nashville experience.
Address for 'I Believe in Nashville': 2706 12th Ave S, Nashville, TN 37204.
See our guide to Nashville Murals here.
Printers Alley
Printers Alley is a Nashville hidden gem that all visitors should know about. Like other attractions in this post, it's located downtown and just a short walk from Broadway.
With Printers Alley, you get to experience authentic Nashville without the craziness of the honky-tonk highway.
In the early 1900s, Printers Alley was a hub of printing and banking. Then, as times changed, it became the go-to place in the city for drinking, dancing, and partying.
The famous Alley has hosted greats like Elvis Presley, Johnny Cash, Patsy Cline, Etta James, Paul McCartney, and Bob Dylan, to name a few. Paul McCartney mentions Printers Alley in his song "Sally G." when he says, "The nightlife took me down to Printers Alley."
Skulls Rainbow Room is most famous for its jazz and burlesque shows, which can still be seen today.
During prohibition, Printers Alley was known for its speakeasies, where you could get a drink illegally.
Printers Alley has kept its charm and historic feel. As you walk the cobbled streets, you now know you're walking the same streets trodden by entertainers and presidents alike. I highly recommend you check it out. I wrote a complete guide to the best places to visit on Printers Alley that you can see by clicking here.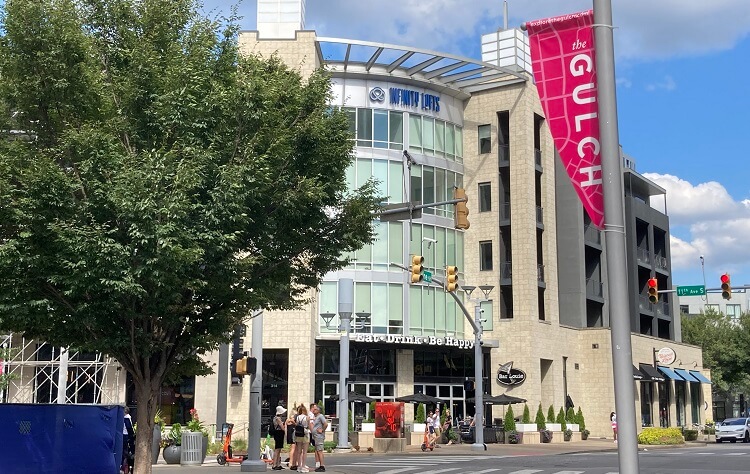 The Gulch
LA Jackson Rooftop Bar
LA Jackson Rooftop Bar, located in the heart of The Gulch, offers you a distinct experience. As you step into the place, you'll notice it's on the top floor of the Thompson Hotel, offering an expansive view of Nashville's skyline. Here, you can enjoy a leisurely afternoon or an evening drink, with their extensive menu, including a range of craft cocktails, local beers, and an array of snacks, perfect for a light meal.
On weekends, this spot turns lively with a DJ spinning tunes. You may also love to check out their Sunday brunch. Remember, LA Jackson maintains a dress code after 8 p.m. on weekends, so be prepared.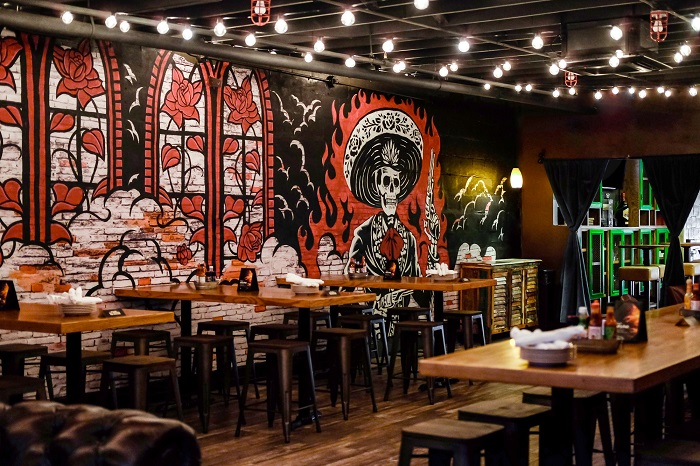 Saint Anejo Mexican Restaurant
Saint Añejo boasts a prime location in downtown Nashville's heart of the Gulch, only a 10-minute stroll from Union Square Hotel or Grand Hyatt Downtown.
An essential criterion for an outstanding Mexican restaurant is its margaritas. Saint Añejo offers a variety of artisan margaritas and a pitcher serving about four freshly prepared drinks.
Here's why we appreciate it:
The ambiance is splendid, with ample space for large groups. We suggest trying the Barbacoa and brisket tacos. Complimentary warm tortilla chips and salsa are served. An impressive range of tequila is available for either sipping or mixing. The staff is proficient, and the bartenders are knowledgeable. They serve tantalizing spicy margaritas. They have a good brunch menu. The steak and nachos are delectable. Their hot chicken tacos are a must-try.
Live Music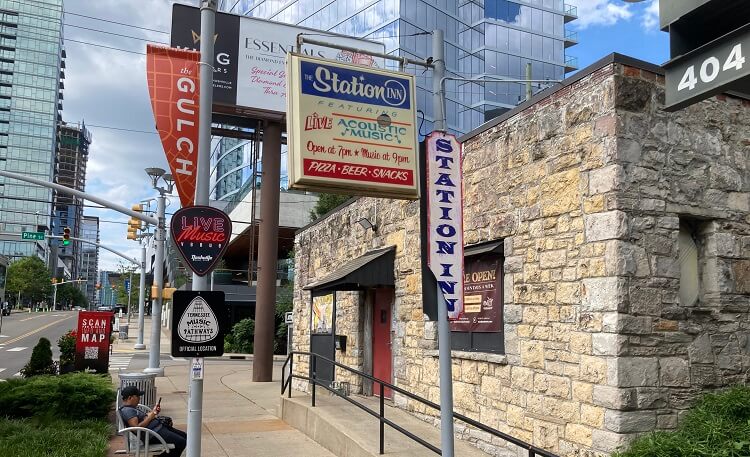 The Station Inn
This represents a genuine Nashville experience with pickers, bluegrass, and American roots music. Only the top-notch performers grace this stage, including artists like Dierks Bentley, The Time Jumpers, Sturgill Simpson, and others. The venue is arranged as a theatre-style listening room. For more details, check out our post about Nashville's top bars with live music.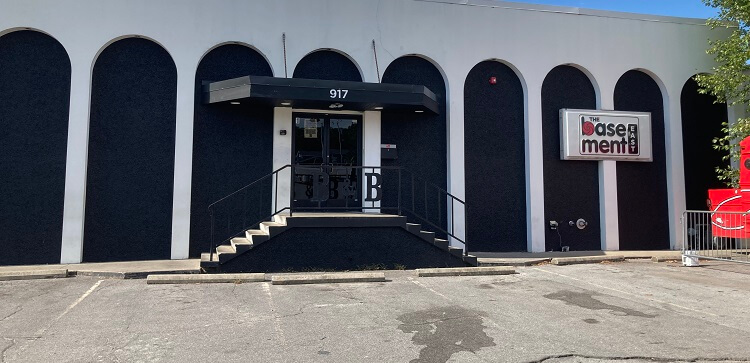 The Basement East
Since 2015, The Basement East has been a prominent stage for live music in Nashville. Renowned musicians such as Dashboard Confessional, Alice Cooper, Dawes, Cage The Elephant, Lukas Graham, Brandy Clark, Maren Morris, Chris Stapleton, and others have performed at this club.
Situated in East Nashville, local artists recognize it as one of the finest venues to experience live music in Nashville. To learn more, click here.
The Exit/Inn
Established in 1971, The Exit/In is a storied music venue in Nashville that has persistently championed alternative music, even amidst the city's prevailing country music presence. It holds the distinction of being the first Nashville venue to host songwriters' nights. It has welcomed diverse artists spanning multiple genres, including Kings of Leon, Sheryl Crow, Jerry Lee Lewis, and Steve Martin. Today, it continues to be an invaluable and vibrant part of Nashville's music landscape.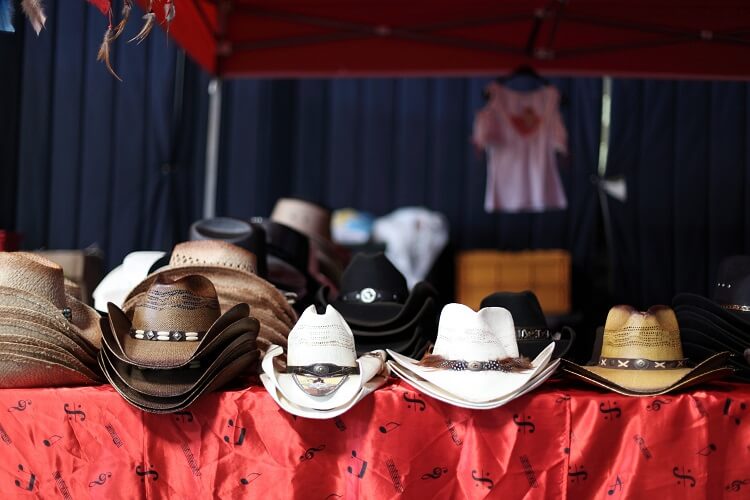 Get Cowboy Hats
There are a couple of spots in town that you should consider:
First up is Stetson Hat Works. Recognized for their craftsmanship and quality, Stetson Hat Works offers an array of cowboy hats to fit any preference. The variety from classic styles to modern designs will surely cater to your specific taste. The shop also provides custom fitting services to ensure your chosen hat fits perfectly. Located at 130 2nd Avenue North, it's an easily accessible destination from most downtown hotels.
Another notable location is Boot Barn, positioned at 318 Broadway. More than just a store, Boot Barn presents a shopping experience with its extensive collection of cowboy hats. Here, you can find hats made of different materials, from traditional felt cowboy hats to straw hats for the hotter Nashville days.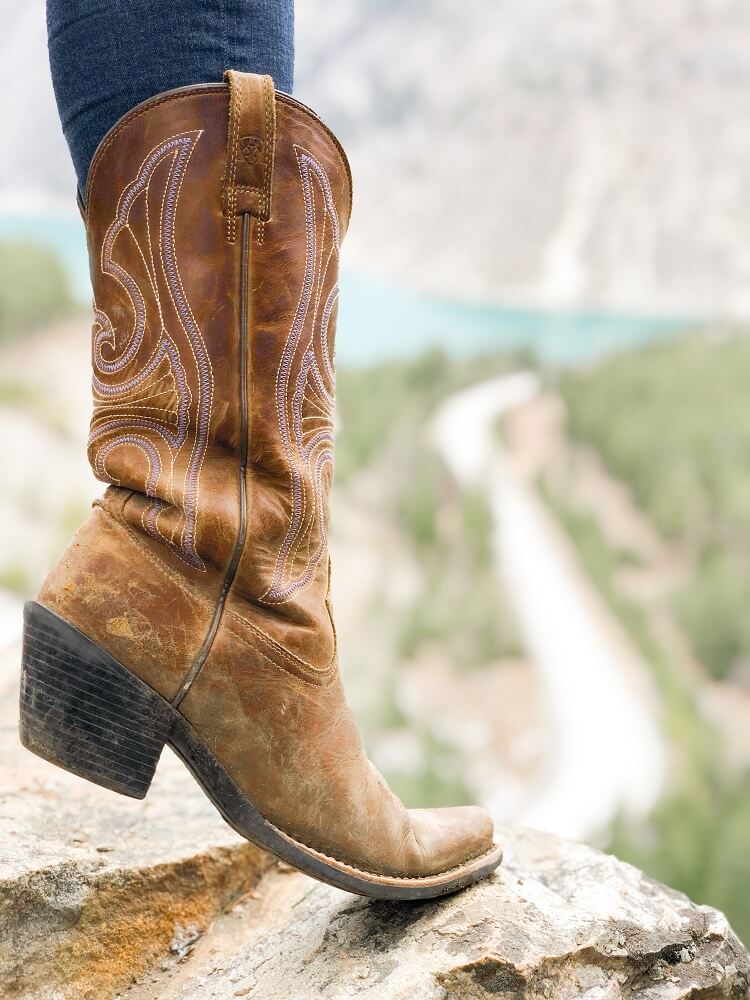 Get Cowboy Boots
In Nashville, you'll find various establishments that cater to the city's historic cowboy culture, particularly if you're looking to buy authentic cowboy boots.
Boot Country is a staple for tourists and locals on Lower Broadway. They run a widespread offer of 'Buy one pair, get two free,' making this store an exciting destination for those planning to expand their boot collection. Expect many boot styles and colors to match any outfit or mood.
Boot Barn on Broadway is another store worth your attention. It's a well-established brand across the United States, known for its extensive range of cowboy boots and western wear. Boot Barn provides a comprehensive shopping experience for all cowboy boot enthusiasts, from traditional designs to more contemporary ones.
Peter Nappi in the charming Germantown neighborhood is a must. Peter Nappi is famous for its Italian-made, artisanal leather goods. Their cowboy boots are an elegant amalgamation of old and new designs, offering a distinctive addition to your boot collection.
Here are the details for each store:
Glen Campbell Museum
There's a spot right in the heart of Nashville called the Glen Campbell Museum. If you enjoy peering into the lives of music legends, you'll feel right at home here. The museum opened its doors in 2020 with a primary goal to keep Glen Campbell's spirit alive.
As you step through the exhibits, you'll find yourself tracing Campbell's life, from his humble beginnings in Arkansas to his booming career in Los Angeles and Nashville. The museum's collection boasts many items from his prosperous five-decade-long career, such as stage costumes, personal items, and guitars.
For an immersive experience, take advantage of the interactive area where you can sit back and listen to Campbell's chart-topping hits. The Glen Campbell Museum is at 121 2nd Ave N, Downtown Nashville. Operating hours are from 10 am to 6 pm, Sunday to Thursday, and they extend the closing time to 8 pm on Fridays and Saturdays. Check out www.glencampbellmuseum.com for more details.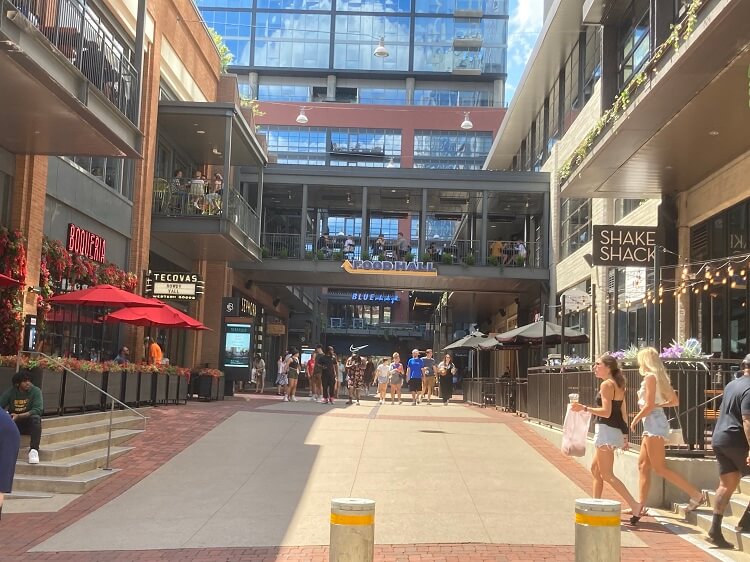 Fifth & Broadway
Fifth and Broadway is Nashville's newest establishment, featuring a diverse range of dining, shopping, and retail options, all near the Honky-Tonk Highway and the Ryman Auditorium. In truth, it's within a stroll from virtually everything.
The Assembly Food Hall is a prime highlight, offering a variety of foods such as pizza, desserts, cocktails, salads, hot chicken, and burgers, to mention just a few.
Key dining spots to remember include Hattie B's and Princes, renowned for its hot chicken, and CAVA, known for its healthy salads.
For a comprehensive directory of restaurants and bars, click here.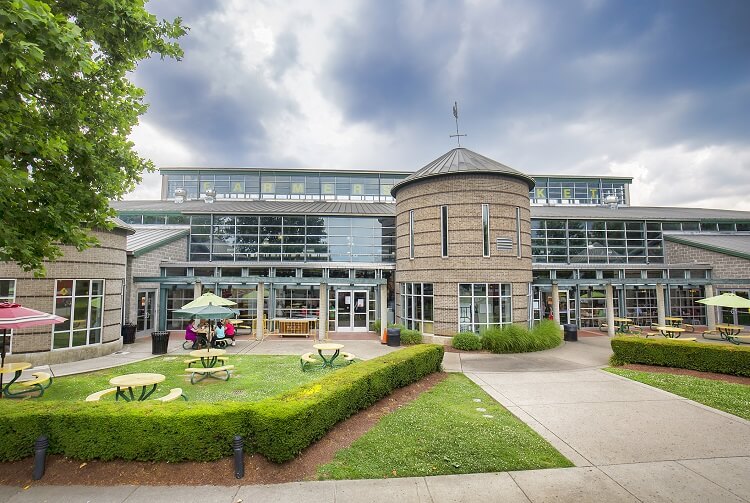 Farmers Market
You'll want to put the Nashville Farmers Market on your itinerary. As you wander around the Farm Sheds, open daily, you'll come across a whole bunch of locally grown produce. It's like stepping into a countryside farm in the middle of the city.
Hungry? The market has you covered. With a selection of farm-to-table eateries and an international food court, you can dig into some delicious local flavors. There's this place called the Grow Local Kitchen where chefs take turns cooking their specialty dishes.
But it's not just about food. Check out the Market House, where vendors sell unique handcrafted items that might be the perfect souvenir from your trip.
Just remember, times can vary. Farm sheds are open from 8 am to 6 pm daily. Market House is open 10 am – 6 pm from Sunday to Thursday and until 8 pm on Fridays and Saturdays.
More info can be found on their site, www.nashvillefarmersmarket.org.
And it's all located at 900 Rosa L Parks Blvd. It's a spot that gives you a real taste of Nashville life.
Tennessee Titans Game
You're in for a thrilling time when you go see a Tennessee Titans game. The Titans, Nashville's NFL team, play their home games at the Nissan Stadium, which has a seating capacity of 69,143, promising an electric atmosphere. As a new visitor, be prepared for an array of on-field action with high energy from players and the fans.
The stadium's location, 1 Titans Way, is easily accessible and offers fantastic views of the city's skyline. Plan to arrive early to soak in the lively pre-game atmosphere, as fans often tailgate in the parking lots before the game.
Game days usually fall on Sundays, with the occasional Thursday or Monday night game. Kickoff times can vary, so checking the schedule in advance is wise. Ticket prices vary based on the opponent and seating section, so plan accordingly.
Website for tickets and more details: www.tennesseetitans.com
Hatch Show Print
Hatch Show Print is situated within the Country Music Hall of Fame, renowned for producing letterpress posters for over 140 years.
You can witness the ongoing creation process in their shop, partake in a tour to delve into its intricacies, and explore the popular designs available for purchase in their store. Surprisingly, the core operation of this shop, alongside welcoming visitors, is crafting posters for today's artists.
When it opened its doors in 1879, Hatch Show Print undertook large-scale advertising tasks, including billboards, building-side signs, business cards, and more. These days, their primary work revolves around poster designs, approximately 800 annually, specifically for artists.
Companies today continue to commission Hatch Show Print for their advertisements due to the classic typeset and the sense of nostalgia it invokes.
Strolling around admiring the many posters produced over the years, is a delight, and it's fascinating to see their artwork still in use today.
Hatch Show Print has a history of collaboration with major stars such as Elvis Presley, Dolly Parton, Collective Soul, Elvis Costello, and Aretha Franklin. They often quip that it's simpler to name the artists they haven't featured than those they have.
Annually, thousands of visitors grace the shop, and guides are available to respond to inquiries and demonstrate how the shop functions in the present day.
They possess a retail outlet where one can purchase historic posters of famous figures like Roy Acuff.
In the current era, the rhythmic sound of the vintage presses overpowers the downtown buzz, and the air is thick with the scent of paint.
You can reserve a tour by clicking here.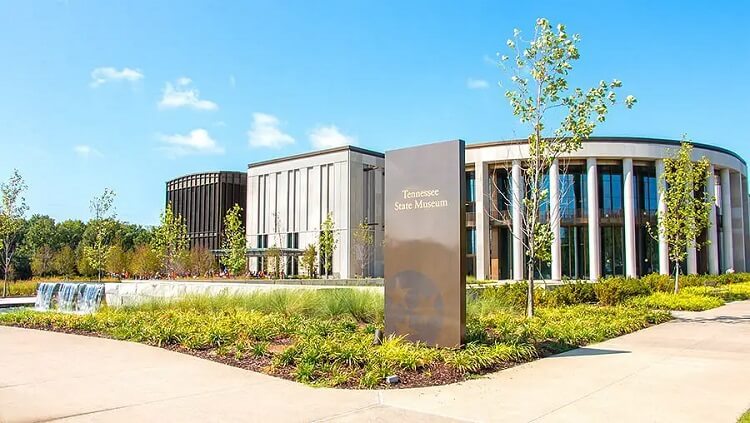 Tennessee State Museum
Situated at 1000 Rosa L. Parks Blvd in Nashville, the Tennessee State Museum is an excellent platform for anyone eager to explore the state's extensive history and vibrant culture. The museum typically operates from Tuesday to Saturday, from 10 am to 5 pm, and Sundays from 1 pm to 5 pm. However, remember that it remains closed on Mondays and public holidays, such as New Year's Day, Easter, Thanksgiving, and Christmas.
The museum boasts a unique layout, with its permanent exhibits structured in the "Tennessee Time Tunnel." This arrangement offers more than a standard museum experience – it's a voyage through Tennessee's chronicles, showcasing artifacts, narratives, and displays from various periods of the state's history in a captivating and interactive manner.
The permanent exhibits consist of seven principal sections:
Tennessee Time Tunnel, Natural History, First Peoples, Forging a Nation, The Civil War and Reconstruction, Change and Challenge, and Tennessee Transforms. Remember to explore the temporary exhibits during your visit. Exhibitions such as "Building a Bright Future," "Remembrance: Military Representation Through Public Art at the State Capitol," "Early Expressions: Art in Tennessee Before 1900," and "In Search of the New: Art in Tennessee Since 1900," offer a dynamic exploration of specific themes and eras in Tennessee's past.
Despite the vast scope of the museum's collections, its well-planned layout ensures easy navigation. Whether you are a history enthusiast or simply curious about Tennessee, the State Museum presents an enlightening and enjoyable journey. Make sure to allocate enough time to explore the various exhibits, each laden with information about the state's legacy. Given its easy accessibility from most downtown hotels, the museum is a convenient addition to your Nashville travel plans.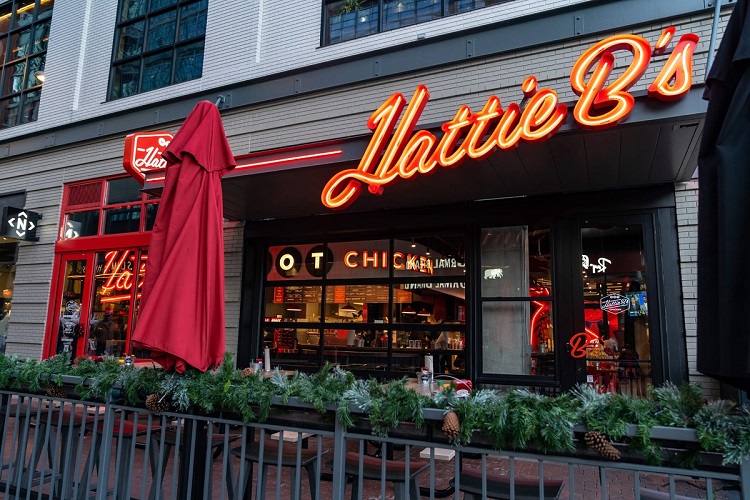 Hot Chicken
You should add a local dish to your Nashville itinerary: hot chicken. It's a deep-fried delight treated with a paste made of cayenne pepper, delivering a kick that's as warm as the city's southern hospitality.
One place to check out is Hattie B's. Founded by father-and-son duo Nick Bishop Sr. and Jr., it's widely known for serving this delicacy to newcomers and seasoned foodies. You can choose your spice level – ranging from 'no heat' to 'shut the cluck up' for those feeling adventurous.
Hattie B's has three locations in Nashville. If you're around Midtown, stop by at 112 19th Ave S. Their hours are 11 am – 10 pm every day except Sunday, when they close at 4 pm.
Confirm their operating hours on the Website (www.hattieb.com) before you go, as timings might change. Enjoy the heat!
---
If you're heading down south on vacation, you may be asking yourself, "what is the best time to visit Memphis?" …
Read more