Visiting Nashville but not sure how to make the most of your time in the Music City? Then, you're at the right place!
In this post, I'll share with you the top 21 fun things to do in Nashville that will not only fill your time with enjoyment but will also go easy on your wallet. So, without any further delay, let's dive right in!
Why Should You Listen to Me? I've lived in Nashville for 12 years and have two children under 10. I've been to almost every attraction and know Nashville front and back. I'm always looking for things to do with kids, so this is a topic I know very well. To learn more about me, click here.
1. Vintage And Antique Shopping:
Nashville offers several antique shops. Walk through neighborhoods to locate charming small stores with unique items. Vintage fans can also buy retro clothes and old furniture from these stores.
And the cool thing? It's a budget-friendly location for having your hands on some of the most antique and unique items.
Popular vintage shops in Nashville are: Goodbuy Girls, Black Shag, and Anaconda Vintage.
2. Exploring The Musicians Hall Of Fame And Museum:
The Musicians Hall of Fame and Museum, downtown, is one of the must-see for any Nashville visitor. This hidden gem highlights performers from numerous genres, providing an instructive musical history lesson.
Discover renowned artists and their remarkable instrument tales in interesting displays. It offers a unique look into Nashville's music history for only a nominal charge of $28 per adult.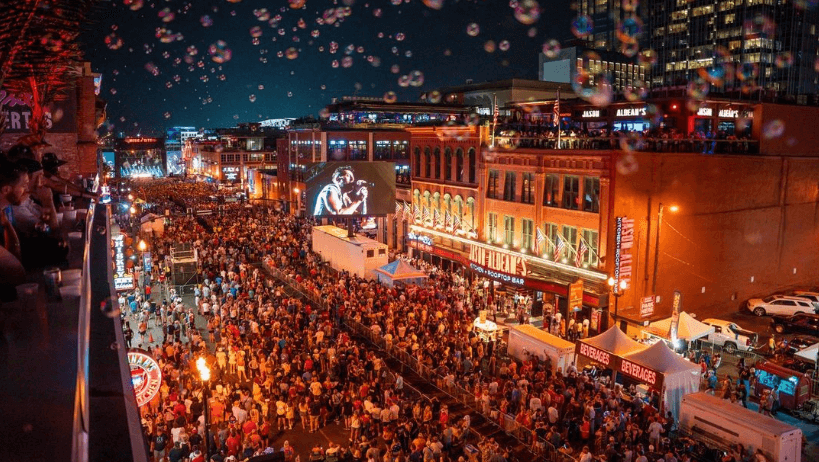 3. Attending Free Concerts & Live Music:
Nashville is known for its live music scene. Public shows are sometimes free. Centennial Park and Lower Broadway sometimes hold free entertainment. Local musicians perform onstage. Soak up the excitement, tap your feet to the music, and experience Nashville's spirit on a budget.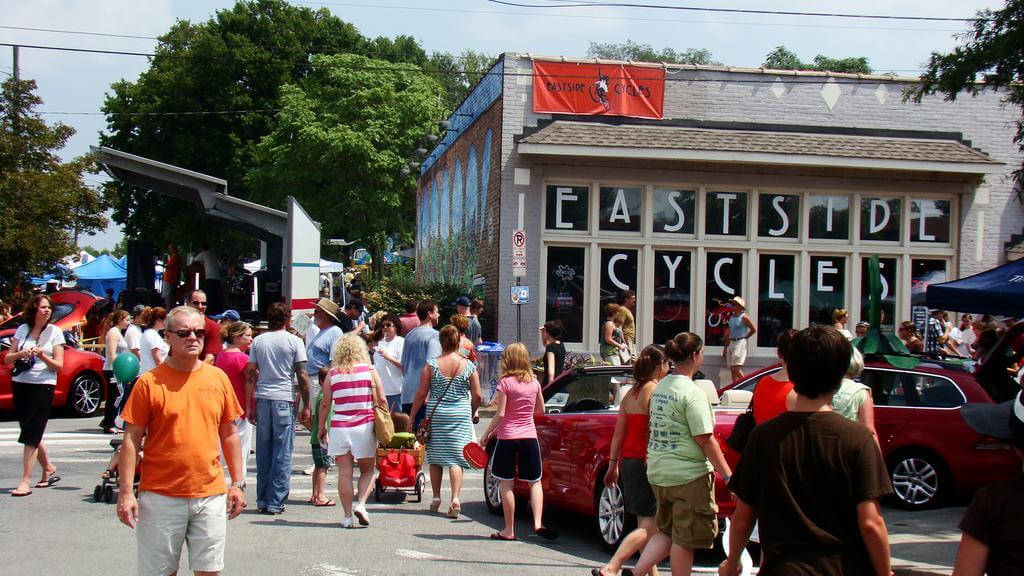 4. Exploring East Nashville's Vibrant Environment:
This neighborhood now features several restaurants, coffee shops, and unique boutiques. Here, you may experience local culture and enjoy affordable touring options.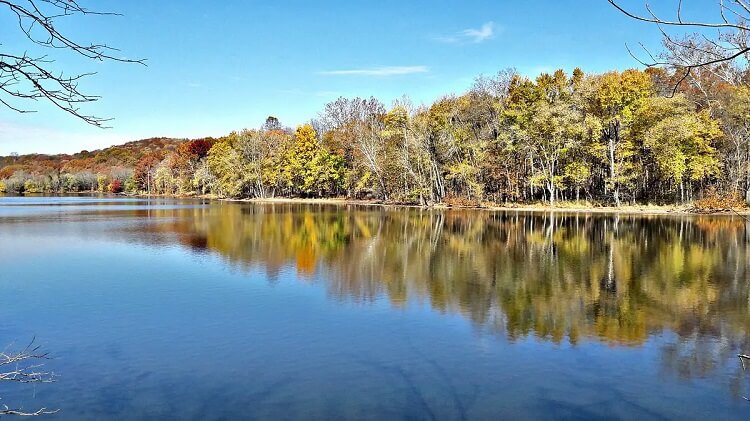 5. Enjoying Parks And Trails:
Nashville offers several beautiful parks and trails for outdoor enthusiasts. Explore the lush vegetation and admire nature. Free outdoor activities include picnics at Shelby Park, hikes in Percy Warner Park, and bike rides on the Cumberland River Greenway.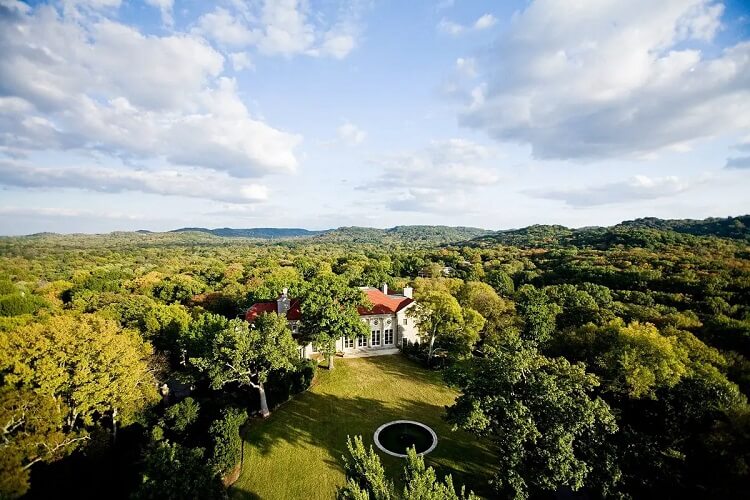 6. Nashville's History and Scenery
Cheekwood Botanical Gardens, Belle Meade Plantation, and Belmont Mansion showcase Nashville's history and beauty. Each site makes a great morning or afternoon visit without spending a lot.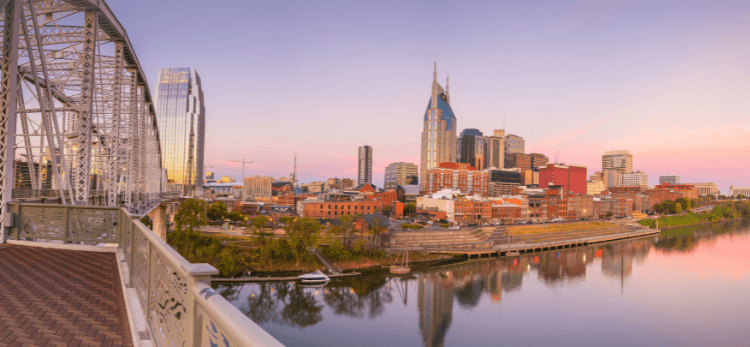 7. Taking A Walk At Pedestrian Bridge:
Nashville's pedestrian bridge offers great city views and acts as a nice place to take a walk around and see the city from a slightly different angle. The historic Cumberland River bridge links downtown Nashville to East Nashville.
As you make your way onto the bridge, get ready to be astounded by the spectacular scenery that will come into view.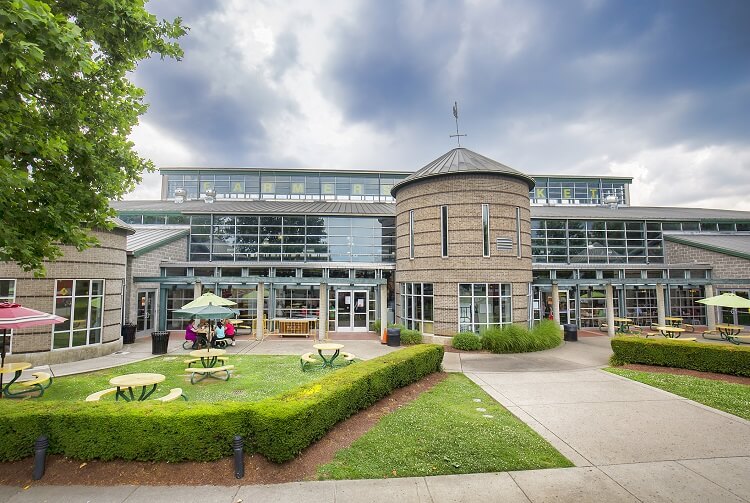 8. Visiting Farmer's Market
Nashville's Farmers Market is the best spot to start your day. Locals and tourists love this lively market for its fresh veggies, local food, and unique crafts.
When you enter the market, you'll smell fresh cuisine and hear merchants and consumers talking. Farm-fresh food, local delicacies, and exotic cuisines are abundant at the Farmer's Market.
---
9. Exploring The Nissan Stadium Area:
Experience the bustling Nissan Stadium area. No matter the game, the enthusiasm and excitement here are contagious. Enjoy the colorful atmosphere and maybe catch a game.
---
10. Roaming Around And Having Fun At Broadway
Even if you don't drink, enjoy Broadway's bustling atmosphere. Live music establishments on the famous strip provide an electric atmosphere. Walk, dance, and enjoy this Nashville hotspot.
---
11. Enjoying Exciting Escape Rooms
Nashville has several exciting escape rooms. In these interactive games, you race against the clock to solve puzzles and locate clues to escape. It's a fun, memorable group activity.
Depending on the center and party size, escape room games cost $25–$40. If you have more than 5 persons in your group, the fee is $20–$25.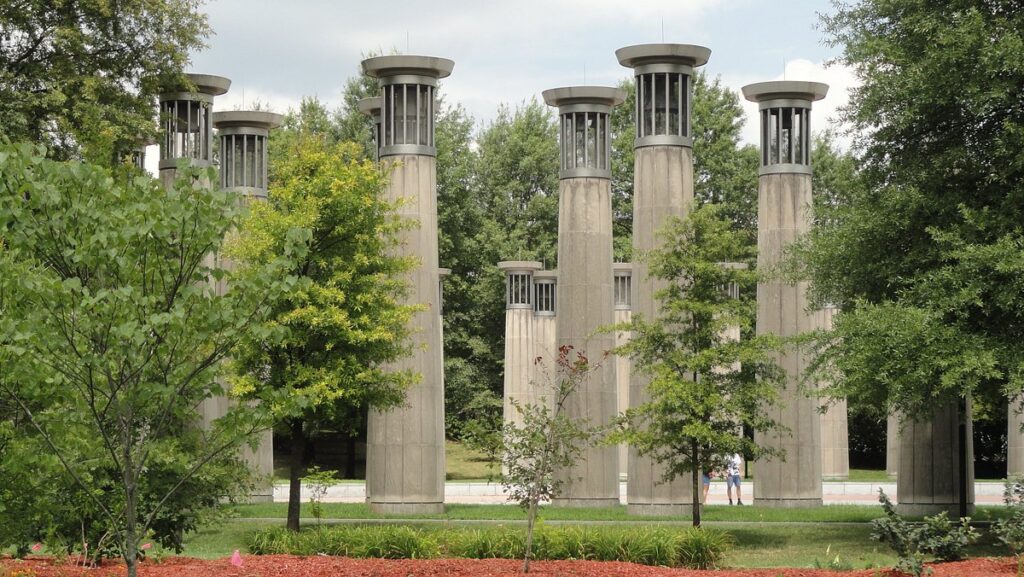 12. Checking Out The Bicentennial Mall
After enjoying the Farmer's Market's delicacies, next you can visit Bicentennial Mall, which combines history, stunning views, and peaceful exploration. This large open space celebrates Tennessee's bicentennial and lets you explore Nashville's history.
The Bicentennial Mall's grandeur is instantly apparent. The calm setting of groomed lawns, trees, and gardens welcomes you to relax and explore at your own speed. This is the perfect place to escape the city and enjoy Nashville's natural and architectural splendor.
The Tennessee State Capitol Building centers the mall. At the mall's end, this enormous building radiates history and majesty. Appreciate this landmark's beautiful neoclassical style and meticulous workmanship. It commemorates Nashville's political and cultural influence.
13. Monell's Manor Country Breakfast
Monell's at the Manor offers history, charm, and delicious Southern food. This Murfreesboro Road treasure provides a superb country breakfast in a beautiful antebellum estate. Enjoy Southern cuisine in this historic setting. You can expect to have a delicious breakfast for about $15-$20.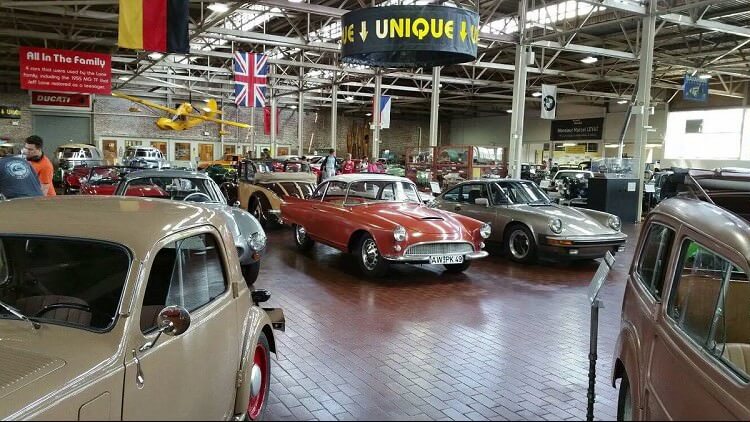 14. Lane Motor Museum: Automotive History
The Nashville Lane Motor Museum is a must-see for car lovers. This museum explores automotive history with a wide collection of old automobiles, motorbikes, and aircraft. Let these historic automobiles take you back in time.
Remember that the museum is closed on Tuesdays and Wednesdays, so plan accordingly. It opens at 10 am, providing you time to discover automotive marvels. The best thing, it only costs $12 for adults and $8 for seniors to visit the museum.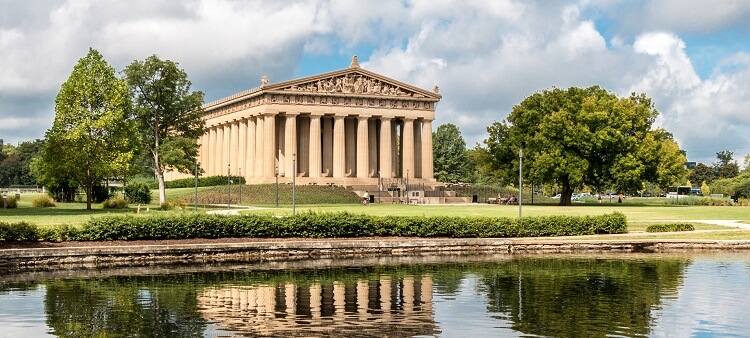 15. Exploring the Parthenon And Greek Culture
The Centennial Park Parthenon is a cultural gem. It is a full-scale copy of the Athens temple with magnificent architectural elements. The Parthenon's centerpiece, a 42-foot figure of Athena, the goddess of wisdom, will amaze you.
The Parthenon has an art museum with American artworks. A variety of paintings will enhance your stay. Adult entry is $10, an affordable price for a unique cultural experience.
---
16. Experiencing Food At Loveless Café
Nashville's renowned Loveless Café delivers delicious Southern comfort cuisine. The Loveless Café provides more than delicious meals. Shop for unusual gifts and local goods at Loveless Barn and Hams & Jams Country Market.
The Loveless Café is open from 8 a.m. to 8 p.m. The cuisine is of high quality yet available at a cheap rate.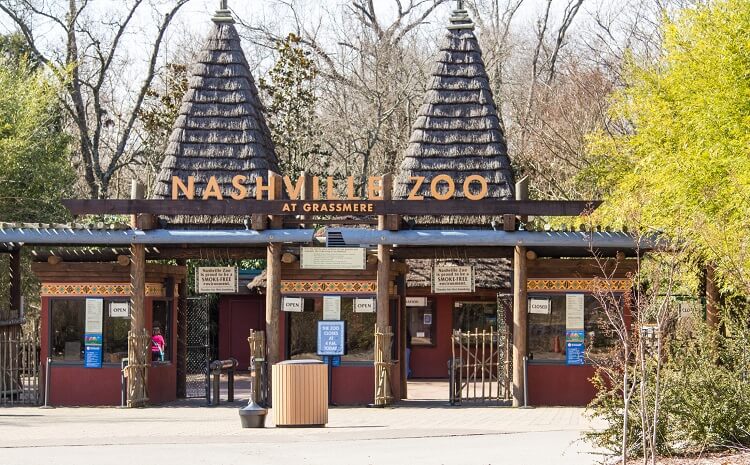 17. Nashville Zoo At Grassmere: Animal Adventure
Nashville Zoo at Grassmere offers fun and learning. Over 3000 types of animals live in this large zoo. You'll get to see kangaroos, giraffes, flamingos, and red pandas.
Interactive exhibits enhance your zoo experience. Pet and engage with friendly farm animals at Critter Encounters. The Soaring Eagle zip line offers a breathtaking view of the zoo's exhibits from above.
The cost of the ticket for adults, including teenagers, ranges from $16 to $26, which is quite reasonable considering the incredible value you'll get from your trip to the zoo, especially if you're visiting with your kids.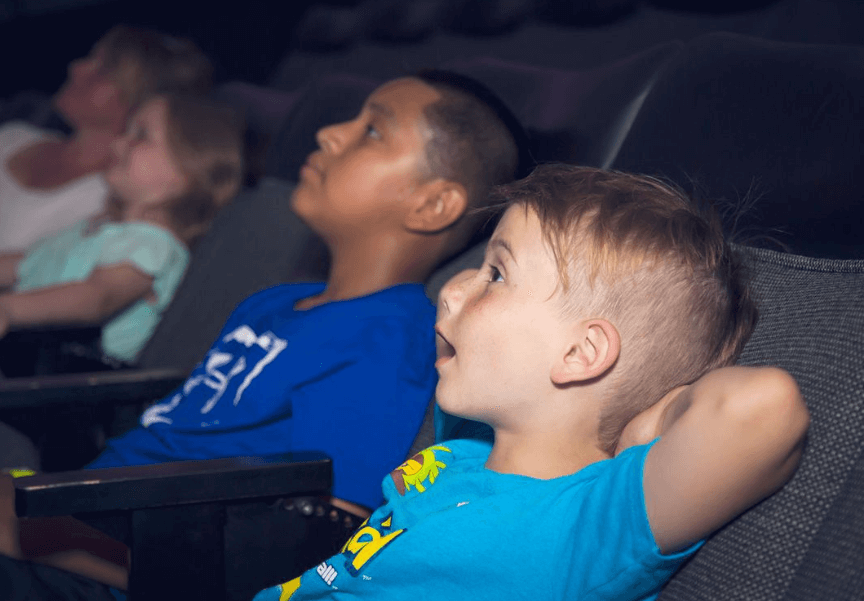 18. Having Fun Time At The Adventure Science Center
The Adventure Science Center in Nashville offers a fun and economical experience for all ages. This interactive STEM museum is exciting and educational. The Adventure Science Center's many exhibits draw residents and tourists.
Visitors can explore space and practice space travel. The exhibitions are fascinating and engaging, teaching about celestial bodies and space missions.
You can learn about human anatomy through interactive exhibits and models. Each display makes anatomy fun and accessible with hands-on activities, from the circulatory system to the nervous system. Natural catastrophe exhibitions are another Adventure Science Center attraction.
Affordability distinguishes the Adventure Science Center. Its $10–$20 entry rates make it affordable for families and individuals.
---
19. Visiting The Hatch Show Print
Hatch Show Print is an interesting look at traditional letterpress printing. It's one of America's oldest letterpress print companies, making eye-catching posters for concerts, festivals, and businesses utilizing ancient machines and processes.
You can see how prints are made during a guided tour of the business. The educated instructions explain printmakers' processes and creativity. Choosing fonts, organizing the layout, inking the plates, and pressing the paper are all seen throughout the tour. It's a unique printing education.
Hatch Show Print also provides seminars where people may make their own posters using expert techniques and equipment. Workshops allow creativity and skill development. From 10 am to 4 pm, Hatch Show Print tours cost $22.
---
20. Exploring Belle Meade Plantation:
This historic site takes tourists back to the American South's antebellum era. This estate, which formerly bred some of the nation's best racehorses, including Secretariat's ancestors, gives a fascinating look into the luxurious lifestyle of the rich elite. A guided tour of the home shows its grandeur and architecture.
The mansion's families and their contributions to American history are recounted by skilled guides. Visitors may view the elegant antebellum furniture, artwork, and décor in the well-preserved rooms.
Belle Meade Plantation includes the home, dairy barn, and winery. These structures reveal more about the plantation's everyday activities and the personnel that made it run.
Belle Meade Plantation is open daily from 9 am to 5 pm and costs about $28 for adults.
---
21. Admiring Art At The Frist Art Museum:
The numerous and ever-changing exhibitions of the Frist Art Museum highlight art. The museum offers a vibrant and stimulating experience for all ages by showcasing local, national, and worldwide artists.
The Frist Art Museum exhibits classic and modern art in a new way. Visitors can enjoy world-class paintings, sculptures, photography, and installations.
You can discover their artistic potential at this gallery's interactive stations and art materials. It promotes creativity, imagination, and exploration. Adults pay $15 and minors under 18 are free to visit the museum.
---
Welcome to our 2023 Nashville Christmas Gift Guide, a curated selection of unique and delightful items that embody the spirit …
Read more