In this post I have curated the best bus tours of Nashville. Below you will find the best of each category. If you like the informational tour around Nashville that includes history, things to do and an entertaining guide like the double decker bus tour, we have that. If you are more interested in the rowdy party bus around Nashville that allows you to dance, drink and misbehave, we have that too!
These tours are very popular, have stellar reviews and sell out quickly. Take a look below and choose the one that best suits you.
---
Best Nashville Tour Buses
---
Best of Nashville City Sightseeing Tour on Double Decker Bus
Key Takeaways
1-Hour City Bus Tour of Nashville
Transportation aboard a Double-Decker Bus
Open-Air and Air-Conditioned Seating available on Double-Decker
See Top Nashville Attractions such as Ryman Auditorium, Nissan Stadium, and Vanderbilt University
Professional Driver/Guide
My Review
There are hundreds of attractions in Nashville that it can be hard to know how to plan your trip. This one-hour city bus tour of Nashville provides a comfortable and quick overview of the entire city. The guides are very funny, helpful, and informative. The bus is open air and a double Decker and it covers all the best parts of Nashville.  
A lot of visitors use this tour as a way to plan the remainder of their Nashville visit. Even as a local I can say there are many sites and historic facts that I did not know before going on this tour. As a way to get started in Nashville I would highly recommend. 
A recent reviewer said "It was a fun experience being in Nashville for the first time and such a great way to see the city. Sitting on the top level we could see everything and it was a cool way to get a lay of the land! Our guide, Jolene, was very knowledgeable, shared some interesting stories and pointed out so many different sites. Highly recommend this tour!".
Who Should Take this Tour?
This is not a party bus. There is no alcohol, dancing or live music – there are plenty of other tours for that! You should take this tour if you would like a quick, informative overview of Nashville. You'll see the sights, sounds and experience the history of Nashville in this whirlwind tour. You may even get to stop and take a few photos along the way.
---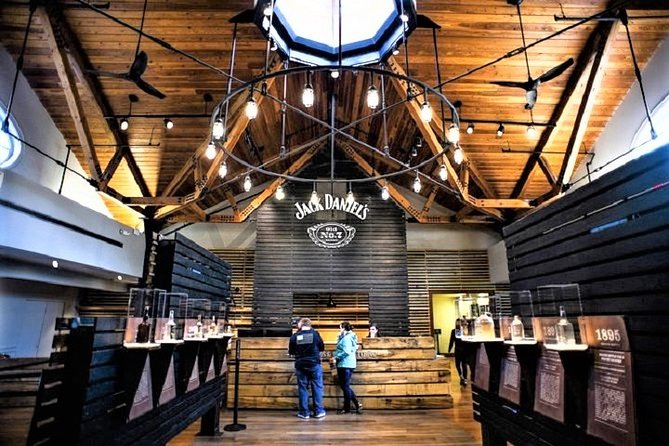 Nashville to Jack Daniel's Distillery Bus Tour with Whiskey Tastings
Key Takeaways
Full day, 7-hour tour from Downtown Nashville to the Jack Daniel Distillery in Lynchburg, TN.
Includes admission and guided tour of the Jack Daniel's Distillery
Hotel pick-up/drop-off
Whiskey Tastings located in the historic George Green Barrel House following tour of the distillery
Transportation by Air-Conditioned Coach Bus or 15-Passenger Van
Approximately 1.5-Hours to visit the small square of downtown Lynchburg
Professional Driver/Guide
My Review
The Jack Daniels Distillery is a must visit when coming to Tennessee. It only takes about a 1.5-hour drive from Nashville.  It's a scenic drive.  You'll be stunned at the Tennessee landscape.
The tour is informative, and you get to see the whole distilling process from beginning to end.  I particularly like watching and learning about the charcoal and aging process.  You'll find the guides helpful and fun.  I take my family here when they visit.
A recent reviewer said "An amazing time and amazing crew! Frank, the bus driver, was incredibly personable. Once at the distillery, the tour is about an hour and a half and then you have about an hour and a half to check out the small town area. Highly recommend this tour and company!"
Who Should Take this Tour?
I would suggest that you take this tour if you are into two things: the greater Tennessee area and whiskey. If you are not interested in Jack Daniels Whiskey or how it's made, you will find this boring. However, the if you are interested in the greater Tennessee area, you may enjoy the scenic drive and experience. If you are visiting with friends who want to go but you're not sure, I'd say tag along, you'll get a chance to get an unusual experience of Tennessee and it's history, even if you don't like whiskey.
---
Hop-On-Hop-Off Trolley (Number 1 Rated!)
Key Takeaways
See Nashville stress-free with live onboard commentary
Learn about the rich history that Music City has to offer
Tour covers over 100 points of interest with 14 stops
Experience Lower Broadway, Music Row, Centennial Park, the Ryman Auditorium, Marathon Village and much more
My Review
This is the number one rated tour bus in Nashville. If you are in Nashville without a car, this might be the best option for you. You can simply hop on the bus as often as you like from over 100 points of interest. There is possibly not better way to get around all the main attractions in Nashville. The guides are original and funny. Don't miss this one.
A recent reviewer said "We were able to conveniently visit all the iconic sites in Nashville. We learned about the attractions and history of Nashville from entertaining informative drivers. Great day!"
Who Should Take this Tour?
This tour is for those who want a fully immersive experience in all the Nashville attractions. If your interest is more limited, for example, you want to explore the bars, Broadway or museums only, this may not be for you. However, if you enjoy being a tourist and learning all you can about the city, jump on board. It's also great if you don't have your own transportation. It will take you all over town.
This tour is not for the revelers or partiers. It's a calm, easy, and informative way to get around.
---
Nashville "Homes Of The Stars" Narrated Bus Tour with 30+ Celebrity Homes
Key Takeaways
Nashville Homes of the Stars Tour
2-hour sightseeing tour, see homes of stars both past and present
You'll pass by Historic 2nd Ave., the State Capitol, Fort Nashborough and the Ryman Auditorium
See the homes of Reese Witherspoon, Taylor Swift and more! (homes seen are subject to change)
My Review
Apart from getting to see the "Homes of the Stars", this is a nice tour to be able to see th upscale and scenic parts of Nashville that you might have missed. If you enjoy country music, you'll probably find it of particular interest.
A recent reviewer said "Seeing the beauty of Nashville with a very knowledgeable tour guide. Relaxing day! Good way to see all of Nashville."
Who Should Take this Tour?
This tour is geared toward people 40+ (in my opinion ;). You may not usually see this these suburbs so to check out unknown parts of Nashville, you'd probably enjoy it. The bus is comfortable and the guide knows his stuff.
---
Nashville's Biggest and Wildest Party Tractor Tour
Key Takeaways
75-minute Public Party Tractor Tour of Downtown Nashville
Music and LED Dance Floor
Drinks available for purchase from partner, Doc Holidays, prior to boarding the wagon
My Review
This tour is where the party begins! Featuring loud music and horse saddles for seats, get ready to have fun. This tour features alcohol, dancing and a DJ all over Nashville. This is not an informational tour designed for tourists getting to know Nashville. This is a rowdy good time for revelers.
A recent reviewer said "We had a blast. Everyone on there was having fun, drinking and dancing..DJ keep it live and upbeat with great music and games. Will definitely be back to beautiful Nashville"
Who Should Take this Tour?
If you are looking for some fun around Music City with dancing, drinking, and games. Enjoy!
---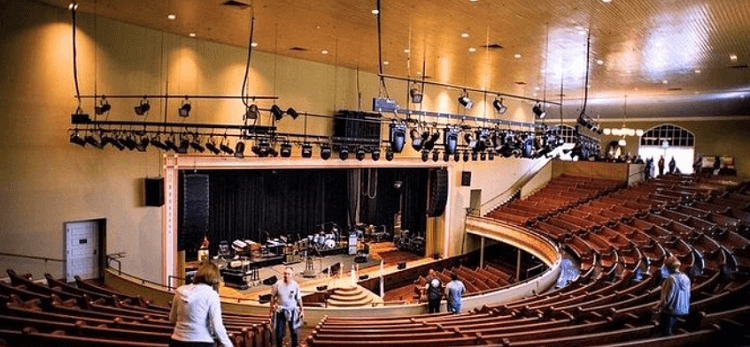 Discover Nashville City Tour with Entry to Ryman & Country Music Hall of Fame
Key Takeaways
Guided narrated tour of Nashville
Admission to the Ryman Auditorium – the "Mother Church of Country Music"
Admission to The Country Music Hall of Fame and Museum
My Review
This tour is dedicated to Music Lovers. Specifically country music lovers. It includes admission to the Ryman Auditorium and the Country Music Hall of fame. They have morning and afternoon departures. You'll enjoy the educational and entertaining narrative.
A recent reviewer said "Our driver Leonard was awesome he was very informative of all the different attractions and the history of Nashville what a great experience."
Who Should Take this Tour?
Country Music lovers.
---
Taste of Nashville Food & Sightseeing Tour
Key Takeaways
Nashville food tour
Sample authentic Southern fare and a local cocktail
See landmarks and neighborhood sights
Travel by van with a guide who provides commentary and tips about the city
My Review
Nashville is beginning to be known as a foodies paradise. With a guide, you'll be introduced to the city's food, history, culture, and sights in one tour as you visit quirky and quaint neighborhoods and stop at local eateries. It's a great way to spend a few hours eating and learning about Nashville history.
A recent reviewer said "We enjoyed everything…. The food was great and Evan did a fantastic job telling us about Nashville's history".
Who Should Take this Tour?
This is an eating, drinking and history tour. If you like those things, jump on!
---
Guided Sightseeing Tour of Nashville
Key Takeaways
Travel comfortably around Nashville on an open-air bus
The tour route showcases Music Row and the Nissan Stadium
See a mix of famous sights as well as lesser-known local gems
A great overview tour for first-time visitors to Nashville
My Review
This tour is similar to the double decker bus tour except it's inside with open windows and alcoholic beverages. You'll be greeted by a bar tender and driver who do an excellent job giving you an overview of the city.
A recent reviewer said "Jason provided a short but very detailed & informative tour of the rich culture & history of Nashville TN. I really enjoyed it and I recommend others to take the tour."
Who Should Take this Tour?
For those first visiting Nashville it's a great way to work out what you'd like to spend your time doing. It's a more intimate affair, only taking 10 people. Dress accordingly as the weather could be hot or cold and the open windows don't leave anything to the imagination.
---
Nashville's Premier Distillery & Craft Brewery Bus Tour with Tastings
Key Takeaways
Save the research time and visit a selection of distilleries and breweries
No need to book taxis as private transportation between sites is included
Enjoy a variety of tastings—9–12 alcoholic drink samples are provided
Find out the secrets of how different local spirits are made
My Review
As well as a foodies paradises, Nashville is also a brewers paradise. There are so many local brews that it can be hard to know where to start. This tour stops of at the best specially local breweries and distilleries to tase the brews, sprits, and moonshine.
A recent reviewer said "It was super fun and Shawn was awesome! We asked him questions about life in Nashville and places to eat and he was super excited to share as you can tell he is pretty passionate about what he does"
Who Should Take this Tour?
If you would enjoy an afternoon tasing beers, spirits, bourbons, moonshine and vodka (and who wouldn't!) check this out.
---
Arrington Vineyard Winery Round-Trip Shuttle Transportation from Nashville
Key Takeaways
Round-trip transport between Nashville and Arrington Vineyards Winery
Premium transfer accommodates strollers, wheelchairs, and service animals
Tour the Kix Brooks-owned property at your leisure
Optional opportunities to purchase food and beverage
My Review
The award winning Arrington Vineyard is owned by artist Kix Brooks. This tour offers a premium, round trip tour through the Tennessee countryside to the door of the vineyard. Don't consider this an informational tour, it's just a nice ride to the vineyard from downtown.
A recent reviewer said "The Arrington Winery was very beautiful. The driver on the van was very nice. Everything was as expected as this was just a transportation ride to the winery. I would definitely use this company again."
Who Should Take this Tour?
If you've ever wanted to visit Arrington Vineyard, consider this a bus ride from Nashville. Just an easy ride and pleasant lunch and wine at the vineyard with a designated driver to take you home.
---