When I'm in the Gulch, I always admire the trendy and lively vibes of the neighborhood. It's just a stone's throw away from lower Broadway's noise and party atmosphere and boasts a fantastic dining and bar scene in a very cool neighborhood.
Is it Better to Stay in the Gulch or Downtown Nashville?
If you want to stay within walking distance of lower Broadway, where you can enjoy the Nashville strip known as the Honky-Tonk Highway, you'll want to stay downtown in one of the many hotels nearby. However, if you are looking for a more urban, relaxed atmosphere, the Gulch might suit you better. The Gulch has many trendy restaurants, live music venues, boutique shops, and breweries all within walking distance.
It doesn't mean that the nightlife in the Gulch isn't fun, far from it! This post will highlight some great places to eat and drink well into the night. It's just not as loud and boisterous as lower Broadway. You know what I mean?
The Gulch attracts large groups of tourists and is popular with bachelorette parties. Remember, the Gulch is not an insignificant, out of the way, sleepy neighborhood in Nashville, quite the opposite. It's a lively, busy place.
What's the Difference Between the Gulch and Downtown?
Technically, the Gulch is part of what is considered downtown Nashville, but it does differentiate itself from what probably comes to your mind when you think of Broadway. When you think of the heart of downtown Nashville you should think about lower Broadway with the honky-tonks, the Country Music Hall of Fame, Bridgestone Arena and more. It can be loud, rowdy, and crowded.
The Gulch:
The Gulch is newer, quieter, more upscale and high-end than some downtown areas. It supports an urban, walkable lifestyle with no single family homes. It's all apartments and condos. The Gulch sits to the south west of the downtown district. For example, it's just a 5 minute (1 mile) drive or 20 minute walk from Tootsies Orchid Lounge on lower Broadway to the Gulch. It's also only about 15 minutes from the Nashville Airport.
If you are coming to town to enjoy the downtown attractions like a concert or game at the Bridgestone Arena or Nissan Stadium, or to explore the honky-tonks or visit a museum, these are all still walkable from the Gulch. However, if you want to be able to walk home from your concert on lower Broadway, you should stay in the downtown district, closer to lower Broadway. Click here for a list of our recommended hotels.
Things To Do in The Gulch
Within easy walking distance you'll find the following:
The Station Inn. This is an authentic Nashville pickers, bluegrass, and American roots experience. Only the best players perform on this stage. Dierks Bentley, The Time Jumpers, Sturgill Simpson and more have played here. It's a listening room setup like a theatre. You can learn more in our post about the best bars with live music in Nashville.
Carter Vintage Guitars. If you love guitars then this is a unique experience. They have an extensive range of guitars and also host live music events. If you are into music, it's definitely worth the trip.
Nashville Boot Co. Get yourself a real part of Nashville with a pair of authentic boots.
Rudy's Jazz Rooms. Serving classic New Orleans cocktails, local beers and New Orleans cuisine – and amazing live, swingin Jazz!
Milk & Honey. Incredible all day menu within easy walking distance from anywhere in the Gulch. Great for breakfast.
Saint Anejo (my favorite). This mexican restaurant has a great atmosphere, amazing beef and chicken tacos, and margaritas.
Great restaurants and bars. We recommend checking out ExploretheGulch.com for a list of things to see, eat, and do.
Murals. The Gulch has many fabulous murals. The most popular is the What Lifts Your Wings mural.
Where to Stay in The Gulch
The Gulch has a lot of really great (and beautiful!) hotels. These are our top picks.
Locale at Infinity Lofts
Starting at around $160 per night they are priced really affordably for what you get. These are apartments with a kitchen, washing machine, balcony, and rooftop. It includes all the amenities that you would expect like Wi-Fi, air conditioning, and gym. They are located in the Gulch and within walking distance of every attraction in downtown Nashville.
Fairfield Inn & Suites by Marriott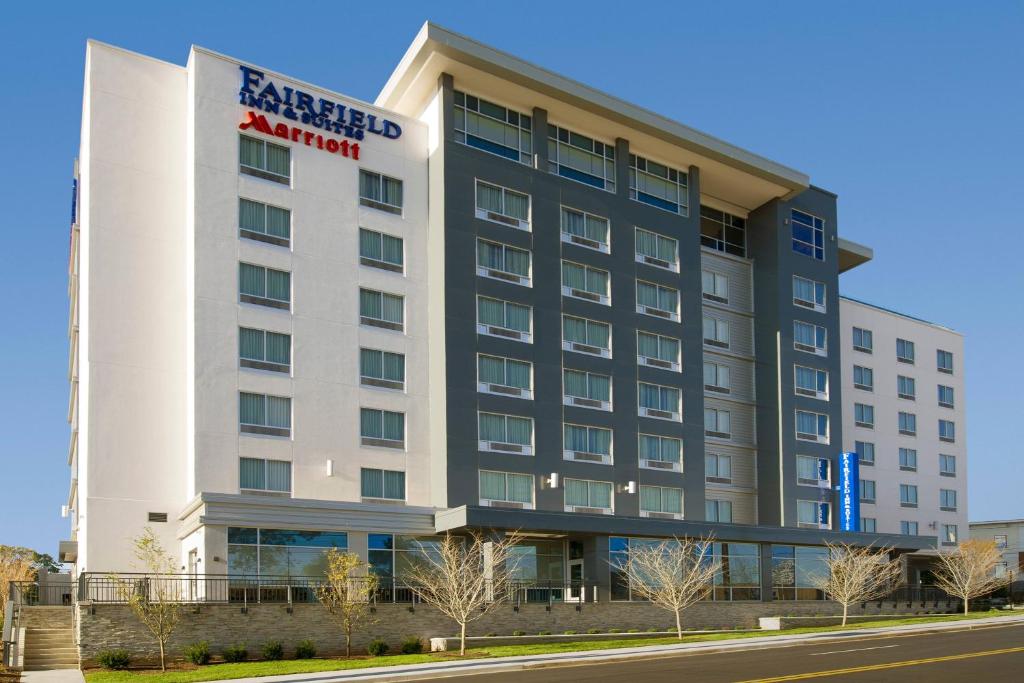 Starting at around $179 you get floor to ceiling window views of the Nashville skyline. Within walking distance of downtown Nashville and close to all the entertainment, bars, and shopping within the Gulch.
Thompson Nashville
Starting on the higher end at about $322. This is a boutique hotel in the Gulch with award-winning chefs serving southern cuisine for breakfast, lunch, and dinner. There are also city views from the hotel's rooftop bar that includes regional beers, cocktails and wines. Definitely a luxurious stay!
Downtown Nashville
Downtown Nashville is most often considered the area around lower Broadway and 2nd Avenue, even though downtown technically includes more than that. Downtown contains the honky-tonks of lower Broadway, the Country Music Hall of Fame, the Ryman Auditorium, Bridgestone Arena, Nissan Stadium and more.
The area of lower Broadway is only 1 mile from the Gulch.
Things To Do in Downtown Nashville
The top things to do in Nashville are as follows:
The Musicians Hall of Fame and Musuem
Country Music Hall of Fame
Johnny Cash Museum
The Ryman Auditorium
The Grand Ole Opry
RCA Studio B
Authentic Nashville Food.
We recommend the Nashville Sightseeing pass. You can see all of the above attractions for a discount as it's considered the city's tourist card. You can learn more here.
We also wrote a guide to must see attractions in downtown Nashville that you can find here.
Where to Stay in Downtown Nashville
These are our top picks for hotels in downtown Nashville that are also within walking distance of all the above attractions.
Dream Nashville
Located in the beating heart of downtown Nashville and close to the historic Printers Alley. Located within the hotel are the popular Stateside Kitchen. Within walking distance of the Country Music Hall of Fame, Musicians Hall of Fame, Frist Art Museum, Bridgestone Arena and more. Only 9 miles from the Nashville Airport.
21c Museum Hotel Nashville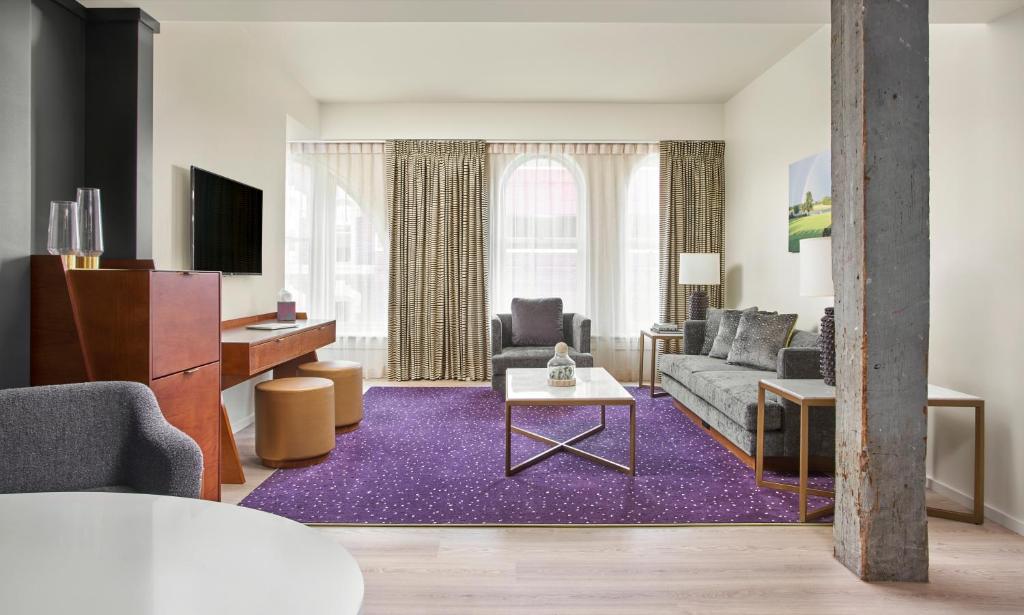 Located within the historic Gray & Dudley Building on 2nd Avenue, right on the Cumberland River. The hotel includes an in-house restaurant and is only a 5-6 minute walk from Tootsies Orchid Lounge and the Johnny Cash Museum. The airport is only 6.2 miles away.
Holiday Inn Express Downtown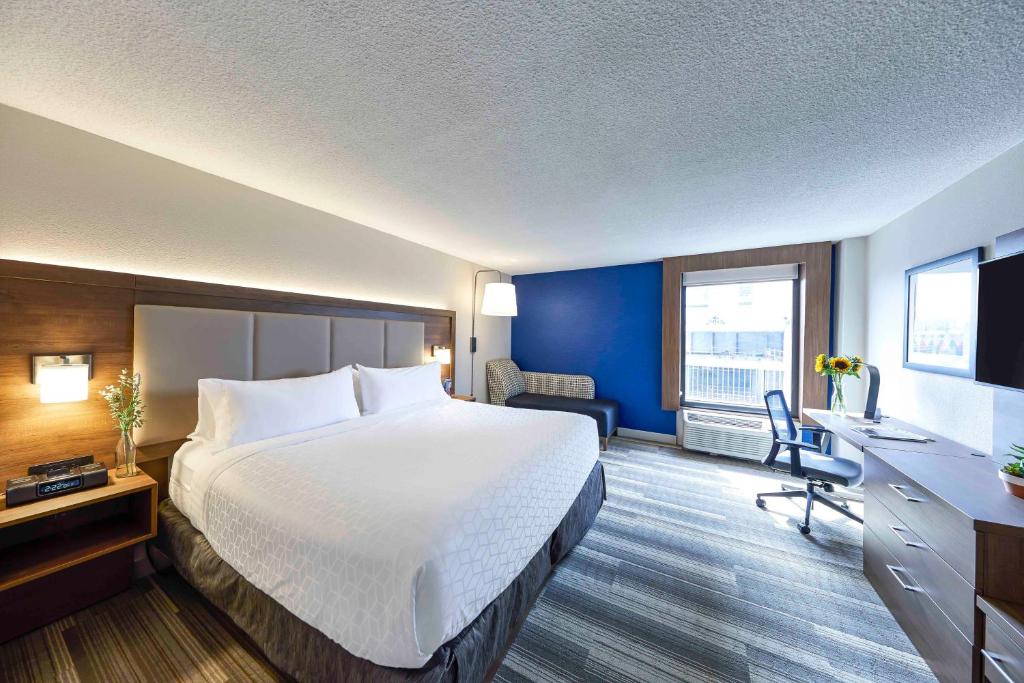 The Holiday Inn Express is a more cost effective option, starting at around $149 per night. The hotel is surrounded by all the major Nashville attractions like the Country Music Hall of Fame. The Hard Rock Café, the State Capital and other landmarks are just steps away from its front doors.