Best 15 Things To Do in Nashville
Nashville "Homes Of The Stars" Narrated Bus Tour with 30+ Celebrity Homes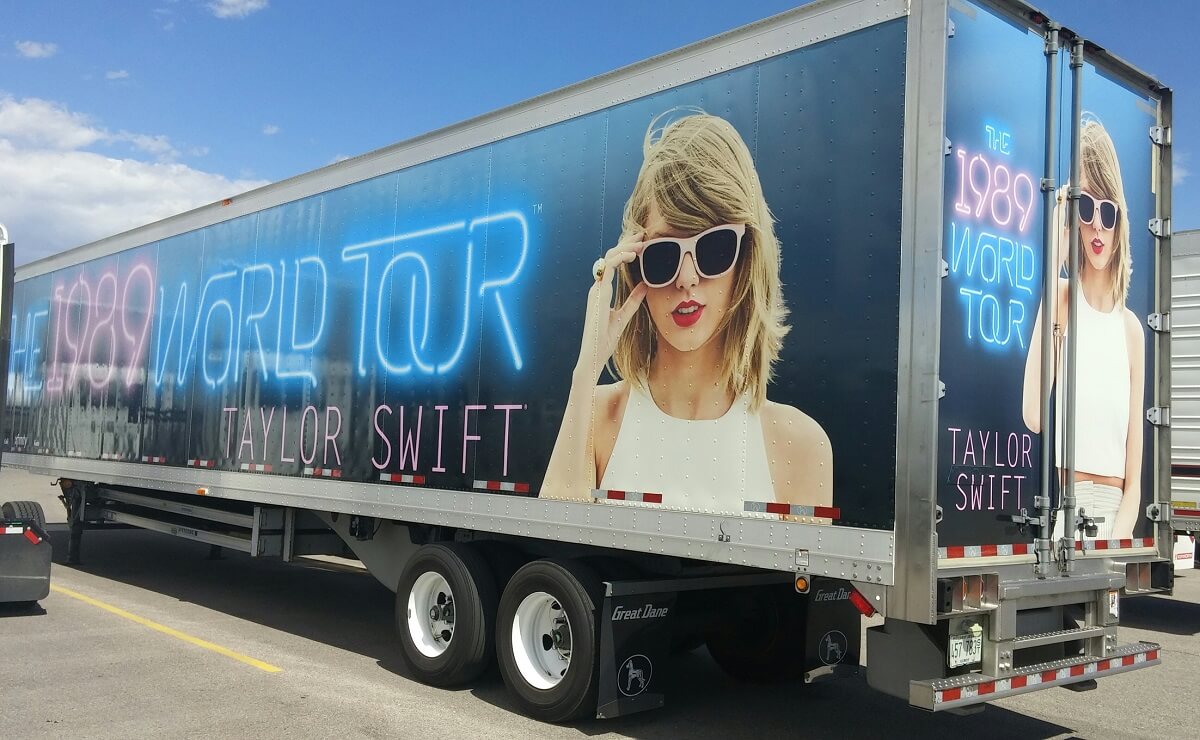 Nashville Homes of the Stars Tour
2-hour sightseeing tour, see homes of stars both past and present
Pass by Historic 2nd Ave., the State Capitol, and the Ryman Auditorium
See the homes of Reese Witherspoon, Taylor Swift and more!
Nashville Hop On Hop Off Trolley Tour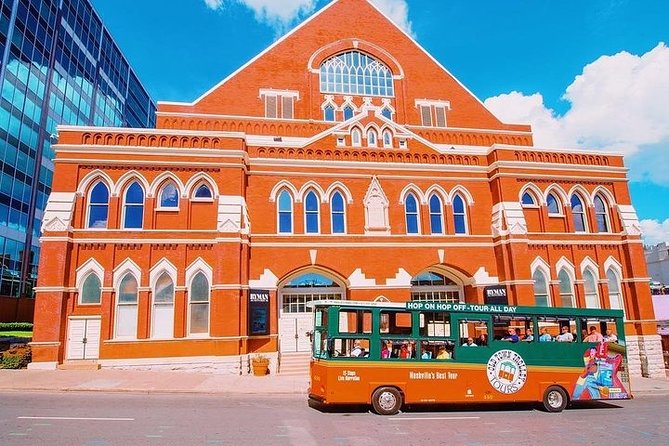 See Nashville stress-free with live onboard commentary
Learn about the rich history that Music City has to offer
Tour covers over 100 points of interest with 14 stops
Experience Lower Broadway, Music Row, Centennial Park, the Ryman Auditorium
Best of Nashville City Sightseeing Tour on Double Decker Bus
See the best of Nashville in just one hour
Enjoy views from an open-air double-decker bus
Learn about the sights via live commentary from a driver-guide
Great way to be introduced to Music City at the beginning of your trip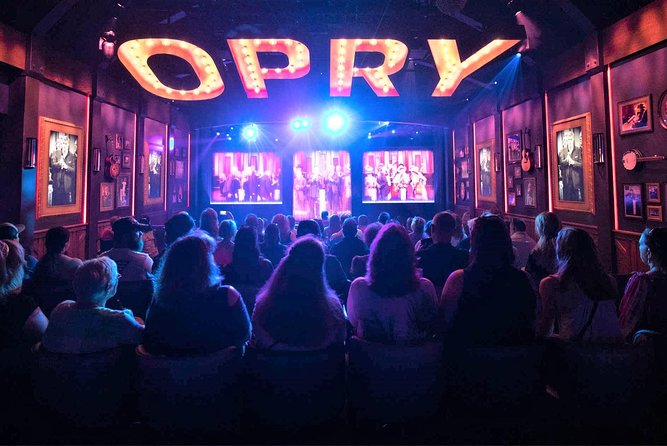 Grand Ole Opry Guided Backstage Tour
Go behind the curtain at Nashville's premier country music stage, the world-renowned Grand Ole Opry, on this guided backstage tour. Walk in the footsteps of countless country music superstars and get an exclusive, behind-the-scenes look at this legendary venue and show that made country music famous. This is a bucket-list item experience for all fans of country music.

– Guided backstage tour of the Grand Ole Opry, in Nashville
– Go backstage at one of country music's most famous concert halls
– Hear stories about what happens behind the curtain at the Opry
– Walk on the same stage where legends from Minnie Pearl to Carrie Underwood have – performed
– Get a glimpse of the artist's dressing rooms and green room
– Watch video hosted by renowned musicians who talk about the Opry's history and musical – importance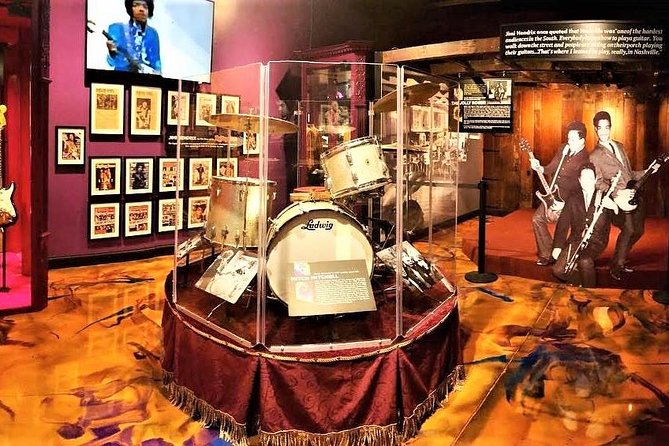 Musicians Hall of Fame and Museum
Come See What You've Heard at the Musicians Hall of Fame and Museum, located in the heart of Nashville, Tennessee. Visit one of the city's most popular attractions with all-day admission to this premier museum, featuring instruments used to record music legends such as Elvis, George Harrison, Ringo Starr, Frank Sinatra, The Supremes, Elvis Presley, Bob Dylan, Chicago and more! Make sure to also stop by and see the original stage where a young Jimi Hendrix played.

Bonus: Included in your Musicians Hall of Fame ticket is admission into the interactive GRAMMY Museum Gallery®, where guests can learn the history of the GRAMMY Awards® and interact with every aspect of the recording process.

What's Included:
– Access to the interactive GRAMMY Museum Gallery
– Admission to the Musicians Hall of Fame in Nashville
– See the original stage where a young Jimi Hendrix played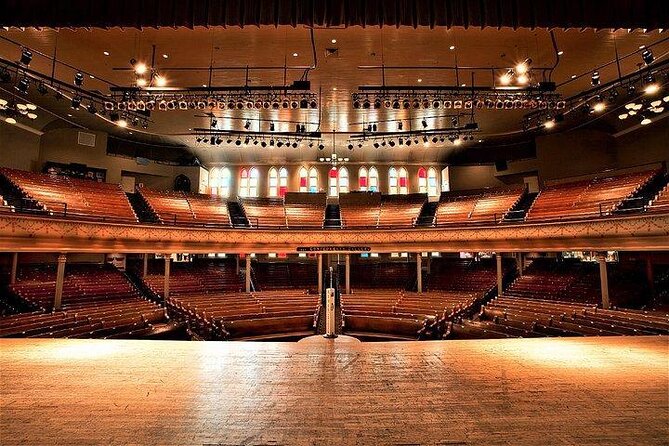 Ryman Auditorium "Mother Church of Country Music" Self-Guided Tour
Follow in the footsteps of country legends on a self-guided tour of Nashville's Ryman Auditorium, a downtown venue known as 'The Mother Church of Country Music.' Explore five new exhibits on the Ryman Auditorium's musical history, with footage of celebrity hosts to introduce each one. This self-guided Ryman Auditorium tour offers the chance to explore Nashville country music on your own schedule, with flexible start times throughout the day.

– Self-guided Ryman Auditorium tour
– See exhibits presented by country stars
– Learn about Nashville's musical history
– Visit any time during opening hours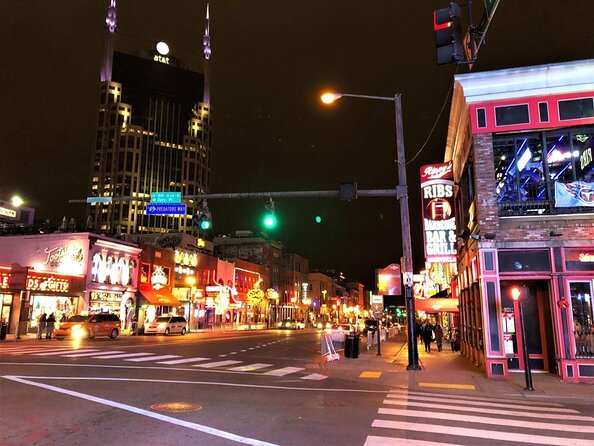 Downtown Nashville
Music City's lively downtown doesn't disappoint. Nashville's entertainment hub is home to a who's who of restaurants, hotels, and cultural hot spots, including the Frist Art Museum, Country Music Hall of Fame, Ryman Auditorium, and the Tennessee Performing Arts Center. After dark, live music takes over the bars of Honky Tonk Highway.

– Downtown Nashville walking tour
– Fully narrated tour
– Led by a local guide
– Great overview and orientation of the city
– Family friendly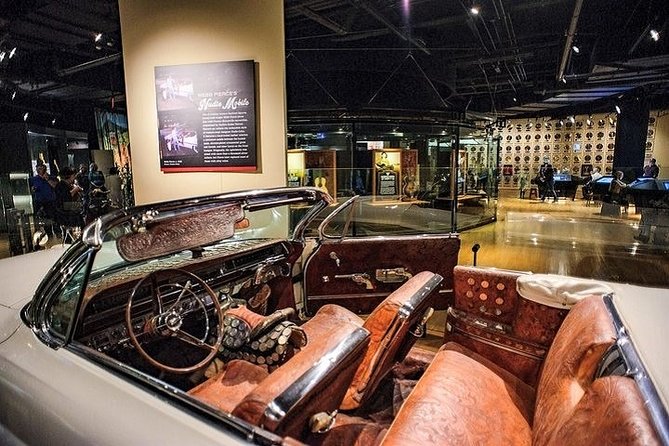 Country Music Hall of Fame & Museum
From Elvis Presley to Dolly Parton, Nashville's stars have earned the place its title as "Music City," and you can dive into that history and culture at the Country Music Hall of Fame and Museum. Learn about the best of this classic American music genre with historic video clips, recorded music, and a menu of live performances and public programs.

– Country Music Hall of Fame® and Museum admission ticket
– Experience an exciting and entertaining destination in Nashville
– Take a journey through country music
– See hundreds of artifacts and multimedia elements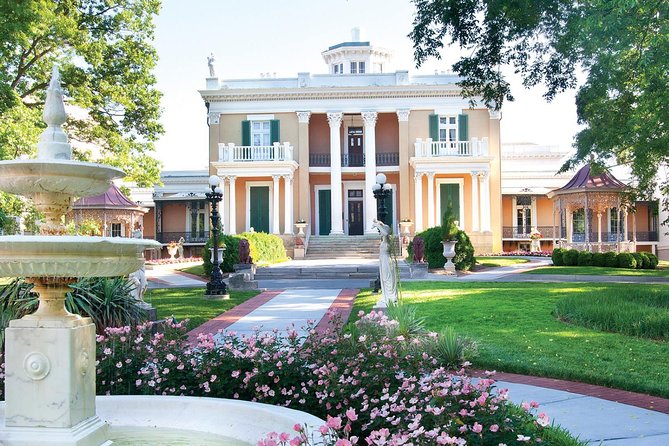 Belmont Mansion
Discover historic Belmont Mansion, once the summer home to Adelicia Acklen, one of the wealthiest women in the antebellum South. Enjoy a 1 hour narrated tour with a historical interpreter through this beautiful Italianate Villa steeped in history, and end your visit with an optional self-guided audio tour of the estate's gardens and grounds. Tour the largest antebellum house in Tennessee on this family-friendly excursion from downtown Nashville; guarantee admission to this popular site by booking ahead.

– Tour Historic Belmont Mansion, located a short drive from Downtown Nashville
– Visit the largest antebellum house in Tennessee
– Fully narrated tour plus self-guided audio tour provide lots of insight
– A must for history and architecture fans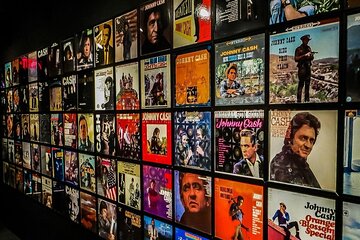 Johnny Cash Museum
Despite its small size, the Johnny Cash Museum manages to hold one of the world's largest collections of Johnny Cash artifacts. Bill Miller, one of Cash's closest friends, gathered and cataloged the country music superstar's memorabilia for decades, resulting in this popular Nashville attraction and Cash-fan pilgrimage site.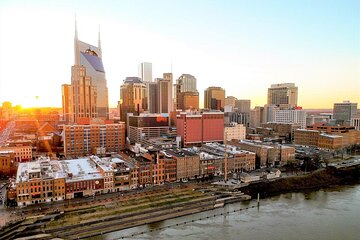 Nashville Riverfront Park
Nashville's Riverfront Park was built in the early 1980s on the site where the area's first settlers founded the city back in 1780. Today the sprawling green enclave on the banks of the Cumberland River is home to several attractions, including Fort Nashborough, Bicentennial Park, and the Ascend Amphitheater.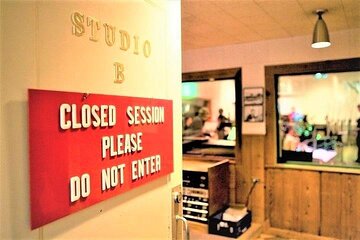 Music Row
No trip to Nashville is complete without a visit to Music Row. This is the home of the country music industry, with a slew of record labels, radio stations, and recording studios working side-by-side. There are also live venues on or near Music Row, to check out established artists as well as up-and-comers looking to break through.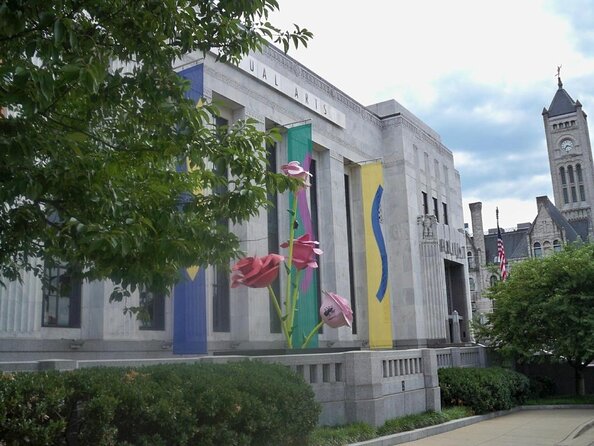 Frist Art Museum
Lavish cream and green marble floors and wall paneling, high ceilings with and cast iron doors surround guests with the art deco charm of the Nashville's original post office completed in 1934. The historically significant building kept its original charm through a public/private partnership-driven revamp into the non-profit Frist Art Museum in 2001. The space now holds art exhibitions, interactive art workshops as well as a gift shop and café.

The Frist is a different kind of museum that does not have permanent collections. Instead, it sources a host of themed exhibits that roll through every six to eight weeks.
Traveling national and international shows including classical pieces by Michelangelo and Monet have hung on Frist walls, as have collections of American folk art, modern photography, European classical works from the age of exploration and even an exhibit deconstructing Italian sports car design. The building's 24,000 square feet of gallery space includes 30 interactive stations on the upper level for kids and families to get creative and make their own stop motion animation, printmaking, watercolor painting, etching, sculpture creation and more—some of these stations also rotate to match visiting exhibits. In the summer, Frist Fridays bring bands—also often tied to exhibit themes—to jam at the museum, and live music features year-round on Thursdays and Fridays in the Grand Lobby or café. Be sure to check what's on before stopping by—it's a new experience every time.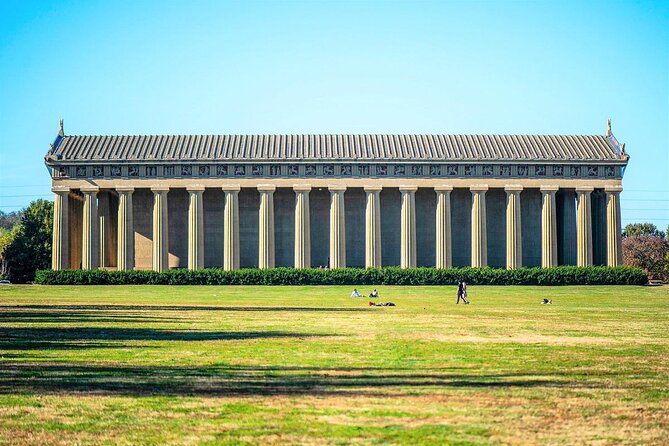 Centennial Park


Like New York's Central Park and San Francisco's Golden Gate Park, the lush green landscape of Nashville's Centennial Park provides welcome refuge from congestion, crowds, and bustling city life. The most notable, and possibly most out-of-place, feature of Centennial Park is its impressive Parthenon replica.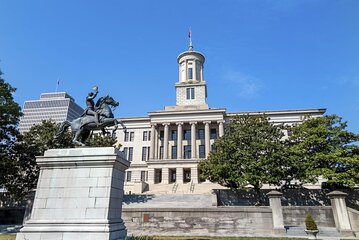 Tennessee State Capitol

The Tennessee State Capitol stands tall on Nashville's highest hill as a symbol of its time, virtually unchanged since its construction in 1859. The structure is the masterpiece of notable architect William Strickland, who passed away during construction and was laid to rest in the building. The National Historic Landmark was built in Greek Revival style and is one of few state capitols without a dome. It was modeled after an Ionic Greek temple. Though classic in design, at the time it was considered innovative in construction.

The capitol building is beautiful to see and historic to visit, with statues of many important political figures as well as the graves of President James K. Polk and his wife. Its walls are lined with beautiful murals, frescoes, and paintings, while its halls are lit by ornate chandeliers. It is still in use by the Tennessee state government today. It is the oldest operating state capitol in the country.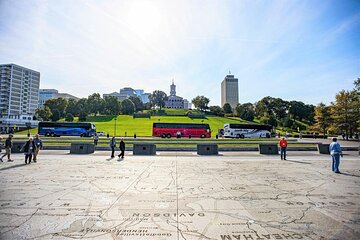 Bicentennial Capital Mall State Park
Opened on June 1, 1996, to mark the bicentennial of the founding of Nashville, the Bicentennial Capitol Mall State Park is both a popular recreational area and a scenic tribute to Tennessean history. In the shadows of the Tennessee State Capitol and stretching over 11 acres (4.5 hectares; it's dotted with monuments, memorials, and open-air exhibits.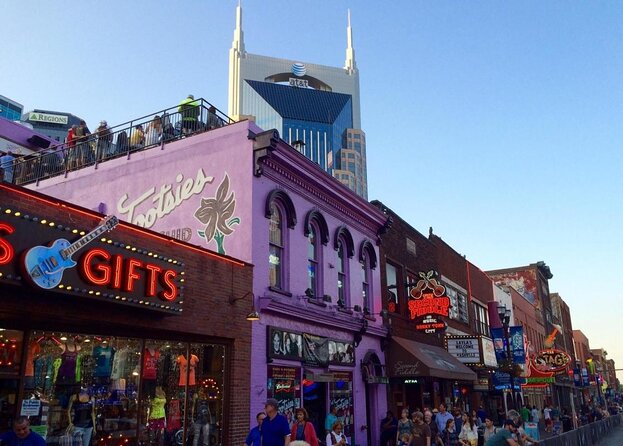 Tootsies Orchid Lounge

Nashville is known for its eclectic music scene, live entertainment, and commitment to country. Nowhere is this more evident than at the world-famous Tootsie's Orchid Lounge. This Nashville institution has been a part of this dynamic city since the 1960s and boasts three stages that host live music performances.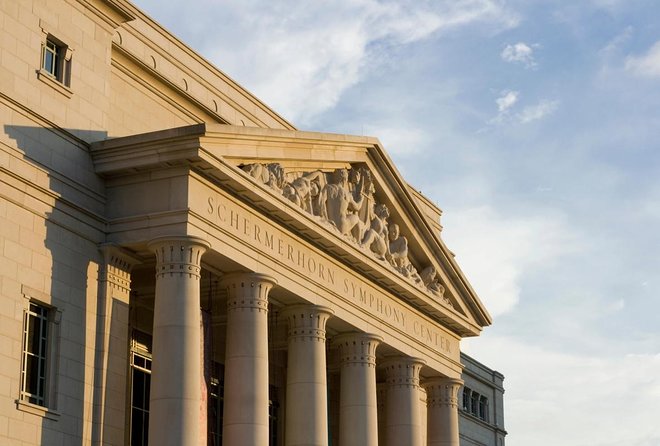 Schermerhorn Symphony Center
Nashville might be best known for its country music, but the Schermerhorn Symphony Center holds its own against iconic venues such as the Ryman Auditorium and the Grand Ole Opry. Home to the Grammy-winning Nashville Symphony, it's proof that Nashville's musical legacy covers all genres.