East Nashville is known as the cool, hip, artsy part of town. However, that has not always been the case.
What is East Nashville Like?
Once a dangerous area, East Nashville has transformed into a cool, hip, and artsy neighborhood. Its growth was fueled by an influx of artists attracted by its affordability. Now home to trendy restaurants and coffee shops, it has become one of Nashville's most desirable places to live.
It is one of the oldest neighborhoods in Nashville, and historically, it's also been one of the most dangerous areas in Nashville. Then, fifteen years ago, things began to turn around. Restaurants and coffee shops started to move in.
Historic Transformation
East Nashville has exploded in growth. A big reason for this is that artists moved here. Why? Because it was an affordable area. Artists are not the most wealthy people. However, their presence has made a mark on the neighborhood, making it one of the most attractive areas.
Their art is expressed in the photo-worthy murals around the town, the coffee shops, restaurants, and bars. They invested in buildings that make people turn their heads and say, "that looks nice!".
There are 12 incredible murals in East Nashville that locals and tourists go out of their way to drive by and take pictures in front of.
Another reason for the growth was the Nashville flood of 2010. As the Cumberland River rose, East Nashville was affected, meaning that money came pouring in to renovate, rebuild, and fix the homes devasted by the water.
The renovation process is ongoing, and there is still a lot of opportunity to start a business or buy a home at an affordable price in a cool area of Nashville.
Prime Location
The area is situated east of downtown Nashville (obviously!) and butts up against the downtown area. It's only a 10-minute drive from the heart of East Nashville to the downtown metro area.
To the north of East Nashville is Briley Parkway, to the south is the mighty Cumberland River and the west is I-24, which runs from Illinois through Nashville and ends at Chattanooga. The area is only 15 minutes from the Nashville Airport. So it's a convenient area to call home.
In the heart of East Nashville is the Five Points Intersection, a five-way stop where 11th Ave North and South, Woodland Street, and Clearview Ave meet. This area is home to the famous Five Points Pizza and many other great places to eat and drink within walking distance.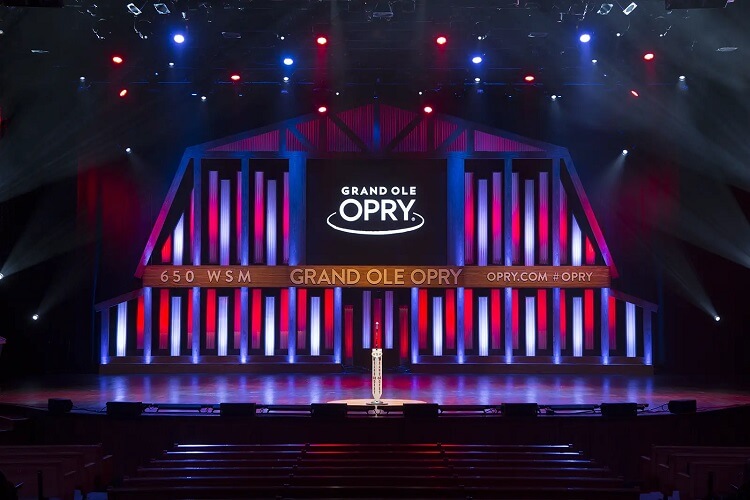 Things To Do in East Nashville
Shelby Park. A 300-acre multi-use park just two miles from Downtown. It offers kids' playgrounds, river views, fishing, boating, picnic shelters, dog parks, golfing, and more.
The Basement East. A prime music venue for live music in Nashville. Known by local musicians to be one of the best places for live music.
Grand Ole Opry. The Opryland Hotel, Grand Ole Opry, and Opry Mills Shopping Center is in East Nashville. The weekly country music stage was founded in 1925.
Visit the Fatherland District. You'll find quirky boutique clothing stores near the trendy 5 Points area, food, coffee, and more.
Diverse Food Scene
There are lots of things to do in East Nashville. Things like Cumberland Park and Shelby Bottoms Park. Here are the most popular places to eat and drink:
Hunters Station. A popular food court home to Hugh-Baby's BBQ and Burger Shop, Vui's Kitchen, Tacos Aurora, and The Picnic Tap.
Margot Café & Bar. French-inspired restaurant located in Five Points. The old building features a restaurant with indoor and outdoor seating.
Lyra. Pet-friendly gourmet food.
Two Ten Jack. Japanese-inspired neighborhood pub.
Honeytree Meadery. Craft meadery with a focus on economy, ecology, and education.
Butcher and Bee. Serving coffee, juice, sandwiches, and more.
The Pharmacy. Famous burger parlor and beer joint.
Mas Tacos Por Favor. Snug, no-frills Mexican restaurant.
Five Points Pizza. Perhaps the most famous and popular pizza restaurant in Nashville.
Ugly Mugs. It truly a beautiful coffee shop experience.
Barista Parlor. A blend of art, commerce, and locally sourced artisan products.
East Nashville Housing
The housing costs cover a large range in East Nashville.
The median sale price is 505k, slightly higher than the Nashville average of $428k. As of writing this, the cheapest home on the market is $240k, and the most expensive is $1.6 million.
The price of condos and townhomes ranges between $215k – $850k.
Because East Nashville is an older area, it's common to find a 1960s home that has been lived in for 40 years next to a brand new development with a difference of $70 – $100k.
East Nashville Schools
In the area, you'll be served by the Metro Nashville Public Schools that have a grade of C+.

Here is a list of the best schools in East Nashville:
Lockeland Elementary School: A-
Meigs Academic Magnet: A-
KIPP Nashville Collegiate High School: B
Frequently Asked Questions About East Nashville
Can you walk Downtown from East Nashville?
To walk from East Nashville to Downtown Nashville would take about 30 minutes to one hour. So yes, if you enjoy walking that much. By car, the trip is only about 10 minutes. There are regular buses available from Woodland Street to 4th Avenue downtown.
Is East Nashville walkable?
Yes, neighborhoods within East Nashville are walkable and safe. The area around 5 Points provides excellent shopping and restaurants within walking distance. Shelby Park and the Fatherland District are also suited to walking. I suggest getting a ride around the East Nashville neighborhoods outside those main areas.
Is East Nashville a good area?
Different neighborhoods of East Nashville vary when it comes to safety. Lockleland Springs, 5 Points, or Eastwood are considered good. Generally, the areas around Fatherland Ave, Greenwood Ave, Gallatin Pike, and Riverside Drive are good.
Where do Famous people live in East Nashville?
Most celebrity homes are in Brentwood, Green Hills, or Franklin. Celebrities can often be seen in those neighborhoods or Downtown on Broadway. To my knowledge, no stars live in East Nashville, unfortunately.
---
If you're heading down south on vacation, you may be asking yourself, "what is the best time to visit Memphis?" …
Read more