Are you thinking of choosing Nashville as your next travel destination? That's great! As a Nashville local, I'm happy to welcome you to our city. However, you might be wondering if it could be costly to tour the music city.
Is it Expensive to Visit Nashville?
Nashville is expensive to visit because it is one of the prime locations for many tourists, and the cost of living is high due to the rising demand of people settling in the city. That said, you can still visit Nashville on a budget by choosing affordable lodging, food, and dining locations, and spending your time doing affordable things in the music city.
Keep reading as I dive into the details of how much it would cost to visit Nashville – the Athens of the South. Plus, I will share with you some tips on how to visit Nashville on a budget and explore the reasons that make it a costly tourist spot.
Why Listen to Me? I've lived and worked in Nashville for 12+ years. My family own and operate the Musicians Hall of Fame and Museum in downtown Nashville so we interact with Nashville visitors everyday. I'm not only a local but have also been a visitor to the city. Learn more about me here.
How Much Does It Cost To Visit Nashville?
| | |
| --- | --- |
| Things: | Estimated Costs: |
| Meals | $20 to $50 per person |
| Drinks | $10 to $20 per drink |
| Transportation | $10 to $50 per ride |
| Bus Travel | $30 to $50 per person |
| Lodging | $110 to $300 per night |
| Entertainment | $30 to $195 ticket cost |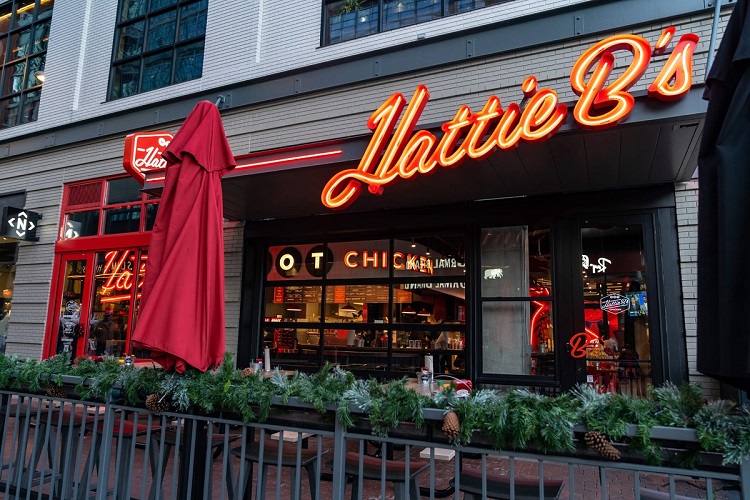 Let's start with Food comes first. Nashville's $20-per-person meals are delicious. However, a lunch at a city's fine dining or specialty restaurant may cost up to $50. Southern comfort cuisine, sizzling chicken, and our legendary barbecue are worth it too!
Nashville is a honky-tonk town when it comes to drinking. You'll need $10–20 per drink. Nashville has a drink for everyone, from microbreweries to world-renowned whiskey distilleries, and the atmosphere of our neighborhood pubs is worth every penny.
Next, transportation. Nashville is walkable, although longer journeys may require a transport. Ride services and taxis might cost $10–50 each journey, depending on your destination. If you want to tour the city at your own speed, get a bus pass. Nice city trips costing $30–$50 per person.
Then, we have Lodging. From historic B&Bs to sophisticated boutique hotels, plan to pay $110–$300 per night. During the CMA Music Festival and Country Music Marathon, prices may rise, though.
When you're in Nashville, entertainment is also important! Nashville is the global country music capital. A tour of the Country Music Hall of Fame costs $28 for adults, while Grand Ole Opry tickets are $30–$195. For shopaholics, explore the city's distinctive shops and antique stores. There's a price range for everyone.
So, your daily budget (without housing) may be $100-$200. Although Nashville can be a costly city, it can meet any budget. Planning ahead lets you enjoy Nashville's best without breaking the wallet.
Pro-Local Tip: Once you're here in Nashville, don't forget to try the spicy hot chicken. It's a signature food of our city!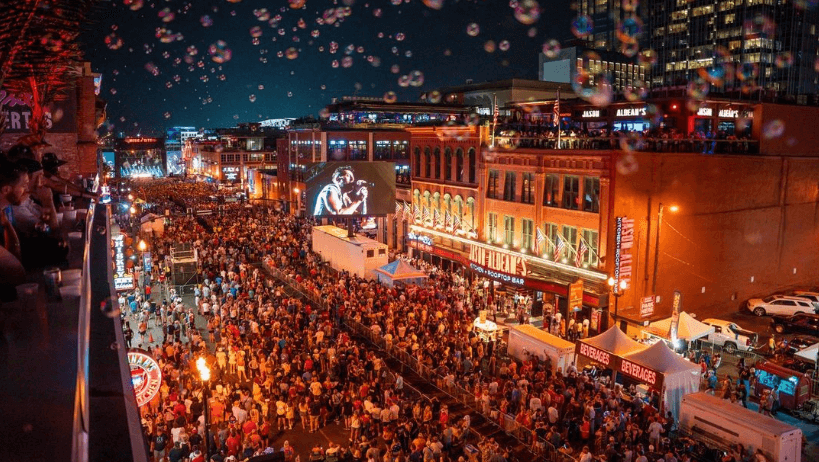 How To Visit Nashville On A Budget?
Timing is crucial when visiting Nashville on a budget. After the Christmas season, hotel and flight rates drop in January to March. This might save you a lot on lodging and travel.
Consider non-hotel accommodations. Find cheap hostels, hotels, and vacation rentals outside downtown. This might provide cheaper prices and easy access to the city's attractions.
Free and Low-Cost Attractions: Nashville has several free and low-cost attractions to explore its culture. Visit the Bicentennial Capitol Mall State Park, Centennial Park, and John Seigenthaler Pedestrian Bridge. Enjoy free entry to the Country Music Hall of Fame and Museum and live music at downtown venues.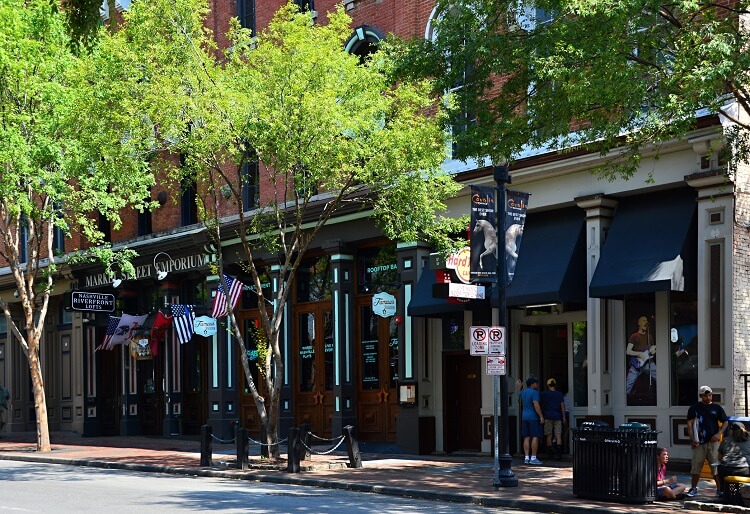 Take advantage of Nashville's lively food and drink culture by checking out happy hour deals and food trucks.
Happy hours in city restaurants and pubs offer reduced beverages and snacks. Food trucks are a cheap and tasty way to try different cuisines.
Explore Nashville's music heritage without paying a lot. Visit the Ryman Auditorium and self-guided tour Historic RCA Studio B. The Musicians Hall of Fame and Museum has a large collection of instruments and artifacts. You may also explore Music Row and take in its ambience.
Public transit and bike: Use Nashville's public transit and bike choices to save money. Downtown Nashville's free Music City Circuit bus connects key attractions and hotels. B-Cycle is one of many bike-sharing programs in Nashville that lets you explore areas at your own leisure.
To optimize savings, look for local deals and discounts. Check websites and social media for special deals, reduced attraction tickets, and restaurant and store coupons. It's worth researching Nashville's tourist-friendly establishments and taking advantage of their offers.
Why Is Nashville So Expensive To Visit?
Nashville, known as Music City, attracts tourists with its bustling music scene, historic landmarks, and colorful culture. It's no secret that Nashville is pricey for tourists, yet the city delivers a wonderful experience. Let's explore why this vibrant city is so expensive.
First things first, the music business makes Nashville expensive to visit. Many country music aficionados gather in the city.
The Grand Ole Opry and Ryman Auditorium draw enormous crowds, making concert tickets limited. Since demand is high, prices are high as a result.
Furthermore, dining in the music-themed restaurants at Nashville and witnessing live performances frequently come at a premium price.
Another reason: Nashville's rich history attracts lots of travelers every year. Sites like the Hermitage, the former home of President Andrew Jackson, the Parthenon in Centennial Park, and Belle Meade Plantation showcase the city's deep-rooted history. These attractions attract many tourists, which might raise the cost of a vacation due to ticket charges and other costs.
Event-based tourism also makes Nashville expensive. The city embraces big events like the CMA Fest, NFL Draft, marathons, and music festivals. These events draw huge crowds, increasing hotel and local service demand. Thus, hotel, restaurant, and transportation prices rise, stressing tourists' budgets.
Nashville boasts a diverse food and drink culture as well. Hot chicken, barbeque, plus more breweries and distilleries make the city a foodie's delight. However, eating in the posh restaurants in the city can quickly drain a visitor's budget.
Luxury lodgings also increase Nashville's cost. The city has added luxury hotels such the JW Marriott, Thompson, and Noelle. Luxury options enhance the city's appeal and offer upscale experiences, but they raise the average cost of accommodations, making it difficult for budget-conscious travelers.
Over the past decade, Nashville has grown steadily, attracting many residents. Tourism-related services have increased due to population growth and rising costs.
Moreover, transportation adds to Nashville's cost. Tourists prefer driving, especially when visiting sights beyond downtown, even though the city has public transit. Visitors' budgets can quickly be affected by rental car, city center parking, and ride-share fees.
In short, Nashville is expensive for tourists due to the rising hotel, dining, and other costs to meet city demand.
Frequently Asked Questions
What Is The Best Time To Visit Nashville?
Budget visitors should visit Nashville in January–March. After the winter holidays, hotel and flight costs in Nashville drop, making it a more affordable trip.
Is Nashville Expensive To Drink?
Nashville can be moderately expensive to drink, especially in popular downtown areas and trendy establishments. However, there are also budget-friendly options available, such as happy hour deals and local dive bars.
Is Nashville Expensive To Live? Nashville's cost of living is relatively high, mainly due to increased demand and population growth. Housing costs, in particular, can be expensive, but there are varying affordability options depending on the neighborhood.