In this blog post, I invite you to pull up your boots, tune your guitars, and get ready to experience the authentic Nashville nightlife. As a native Nashvillian, I'm thrilled to lift the curtain on 17+ of the most enjoyable and affordable nocturnal adventures in our city that never truly sleeps.
We're about to embark on an enchanting journey where the echoes of the past blend seamlessly with the tantalizing aromas of southern cuisine and the electrifying buzz of a live music scene that's second to none. Nashville's nightlife is a symphony of experiences that is as varied as it is vibrant, and it doesn't have to cost the earth to join the dance.
So, are you ready to step into the moonlit magic of Nashville? Let's dive in!
---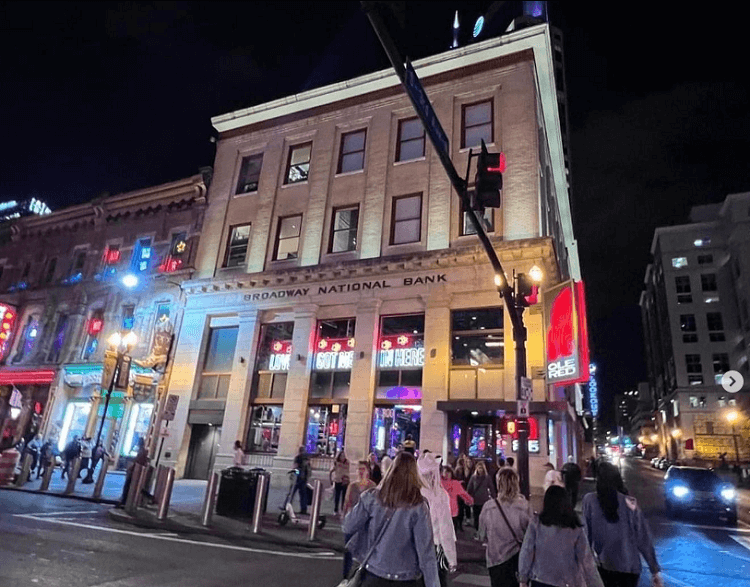 1. Seeing Live Music On Broadway On A Budget
Nashville's Broadway is the ideal representation of the city's thriving music scene. As a resident, I can't imagine spending an evening in town without visiting one of the town's honky-tonk bars, where the sounds of country, blues, and rock 'n' roll resonate through the air.
What's more, the best part? The majority of these establishments don't even charge admission! Simply walk in and absorb the energy.
So, how exactly is this a cost-effective solution, you may wonder? Your primary spend will likely be on meals and beverages. And, let's be honest, what goes better with good music than an ice-cold beverage?
Why is it so fantastic at night? The nighttime energy on Broadway is unparalleled – neon lights, swarming crowds, and music that makes you want to dance. It's an experience you won't want to miss, believe me.
---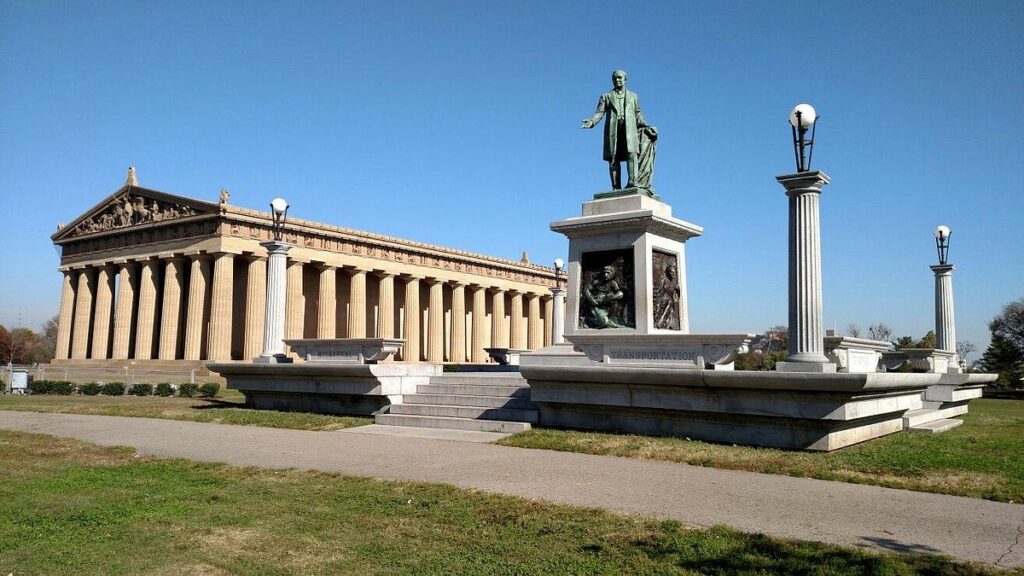 2. Centennial Park: Open Until 11 PM, Free Entry.
Moving on to another option for a wallet-friendly night out, Centennial Park is the perfect spot if you're in the mood for a more laid-back experience. This lush green space nestled in the heart of Nashville boasts scenic walking trails, a picturesque lake, and even a full-scale replica of the Parthenon.
The cherry on top? Entry to the park is absolutely free! That's right; you can revel in the tranquility and serenity of this calming setting without spending a single penny.
As for why it's so special at night – well, the park takes on a magical feel after sunset. The lights reflecting off the lake, the sound of crickets, the sight of the Parthenon all lit up – it's a side of Nashville many tourists don't get to see.
---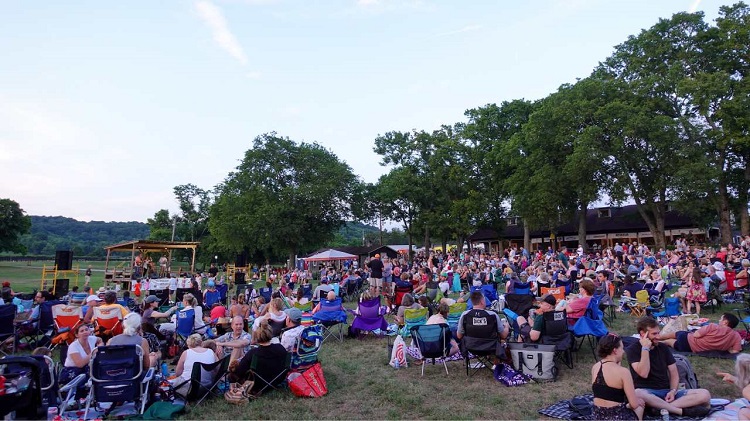 3. Full Moon Pickin' Parties: Monthly Events Cost Around $20-$25.
You haven't truly experienced Nashville until you've been to a Full Moon Pickin' Party. These monthly gatherings bring together local bluegrass musicians for a night of jamming under the stars.
Entry costs between $20 to $25, which goes towards supporting our local parks. But trust me, it's worth every penny. Not only do you get to enjoy some of the best bluegrass music in the city, but you also get the chance to bring your own instrument and join in the fun!
Nighttime is when these parties really come alive. The moon shining down, the sounds of banjos and fiddles filling the air – it's a quintessentially Nashville experience that you won't find anywhere else. Learn more here.
---

4. Bluegrass Bliss: Station Inn's Affordable Cover Charge
If you're a fan of bluegrass music, you have to visit the Station Inn. Known as a Nashville institution, it's where the greats come to play. There could be a $10-$20 fee, making it an affordable option for live music.
But it's at night when this place truly comes alive. The lights dim, the crowd hushes, and the sweet strains of a fiddle fill the air. There's nothing quite like it – it's a little piece of Nashville history that you can experience firsthand. So come on down, grab a drink, and let the music carry you away!
---
5. Star Light, Star Bright: Astronomy On A Budget
Are you into astronomy or stargazing? Did you know that Nashville has its very own observatory? That's right, Dyer Observatory is where we locals go to gaze at the stars.
Entry is under $10, making it a budget-friendly activity. Once a month, they host telescope nights where you can view celestial bodies like never before.
The observatory's high-powered telescopes offer a stunning view of the night sky that's sure to leave you in awe. It's an out-of-this-world experience right here in Nashville! Learn more here.
---
6. Laugh It Off: Cheap Comedy Nights in Nashville
Now, if laughter is what you're after, Zanies is the ultimate destination for an evening filled with side-splitting amusement. This iconic comedy club has been a staple in Nashville for years, delivering endless laughs and good times.
While the average cost of admission may hover around $49, there are times when ticket prices can become as low as $35, which is a mere fee you have to pay for an entire night of belly laughs.
The energy at night is infectious – the room is buzzing with anticipation, and when the comedian hits that punchline, the sound of laughter is just pure joy.
Whether you're a fan of stand-up, improv, or sketch comedy, a night at Zanies is sure to leave you smiling. So come on down and laugh the night away! Learn more here.
---
7. Thrills And Chills: Affordable Ghost Tours
If you're up for a bit of a scare, then you'll want to join one of Nashville's ghost tours. For typically under $25, you can explore the city's most haunted spots and hear chilling tales of the past.
But it's at night when these tours truly come alive. The shadows grow longer, the air gets colder, and every creak and rustle adds to the suspense. It's not just a tour; it's an immersive experience for people who love the sensational ghostly experience. Learn more here.
---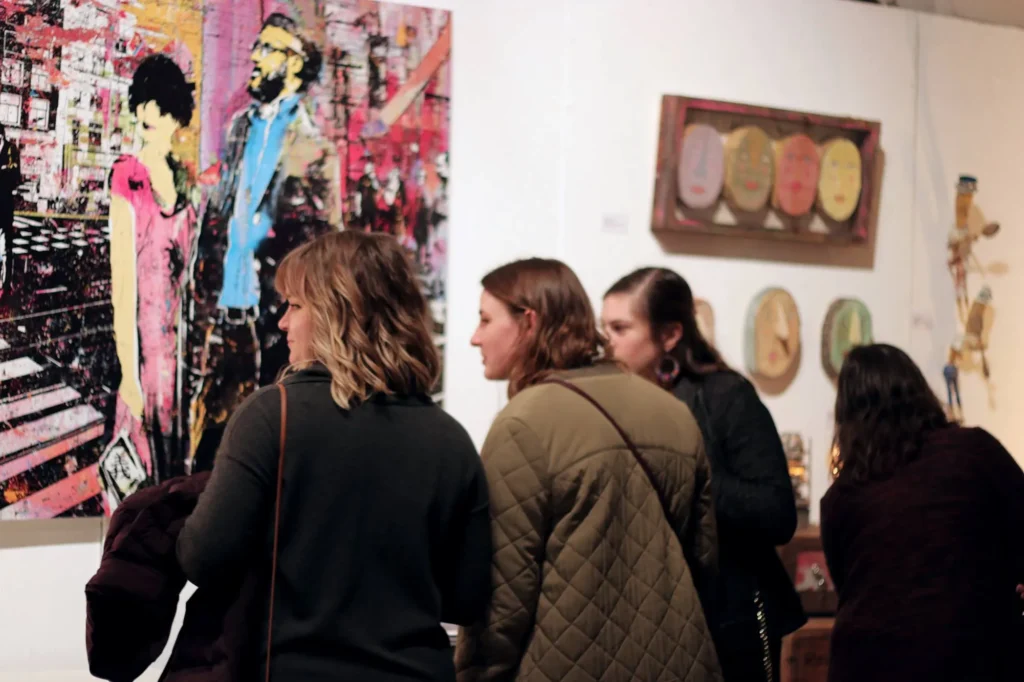 8. The Art Lover's Paradise: Nashville's Free-Entry First Saturday Art Crawl
In Nashville, we embrace the spirit of imagination with our unique Art Crawl. Every month's first Saturday is a day of celebration as downtown art galleries fling their doors wide open for all to relish. The cherry on top – it doesn't cost a penny! That's right, it's an affordable option for everyone.
You'll have the chance to feast your eyes on a plethora of art masterpieces, ranging from vibrant paintings to intricate sculptures, without shelling out a dime. As dusk settles, the Art Crawl morphs into a bustling nocturnal event.
City lights give a fresh perspective to the artworks, while the lively chatter of other art admirers brings a lively vibe. Believe me, it's a Nashville evening you wouldn't want to bypass. Learn more here.
---
9. Trivia Nights At Local Bars: Free Participation With A Drink Or Meal Purchase
If you love a good challenge, you'll want to check out the trivia nights at local bars here in Nashville. It's a fun way to test your knowledge while enjoying some good food and drinks.
What makes it budget-friendly is that participation is free with a drink or meal purchase. When nighttime falls, the trivia games get even more exciting.
The dim lights, the hushed whispers, the thrill of getting the right answer – it adds a dash of adventure to your usual night out. So grab your friends, order a round, and let the games begin! Check out our guide to Nashville's best bars.
---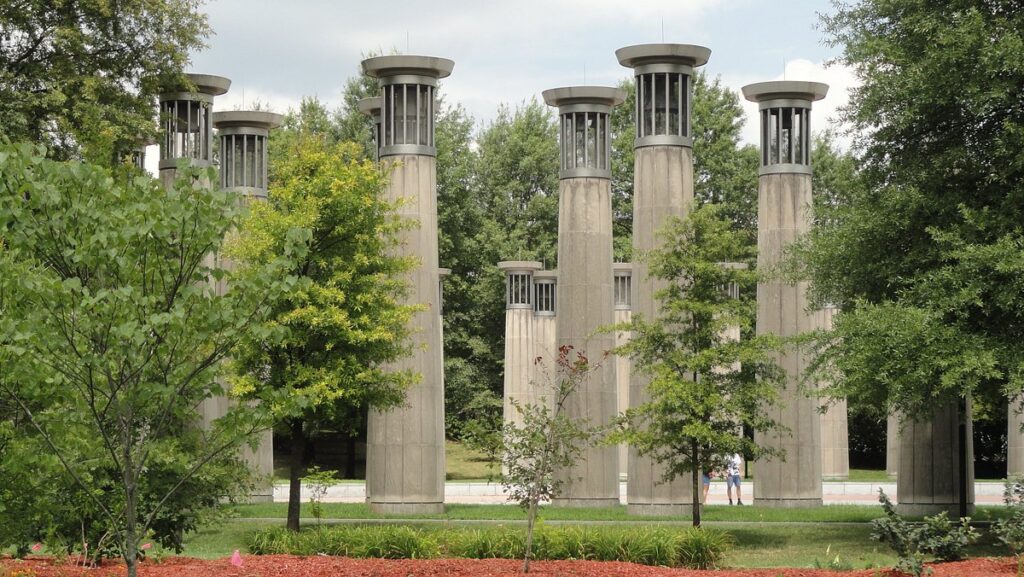 10. Bicentennial Capitol Mall State Park: Free And Open Until 10 PM
One of Nashville's treasures that I truly cherish is the Bicentennial Capitol Mall State Park. It's not merely a park; it's a piece of Tennessee's rich heritage. And what's the best thing? Absolutely free admission!
By daylight, it's an ideal place for a relaxing picnic or leisurely stroll. But as night engulfs the sky, it transforms. Illuminated beautifully, the park's monuments and memorials take on an even more awe-inspiring look. The State Capitol building's sight? Simply magnificent.
A nocturnal walk through the park is a Nashville must-do.
---
11. City Lights Trolley Tour: An Enlightening Nighttime Journey
If you're a Nashville newcomer or simply wish to experience the city in a different light, hop aboard a trolley tour. For $40-$50 a head, you get an informed guide who will share captivating tales about our cherished city. It's enjoyable during the day, but at night, it's enchanting. Learn more here.
---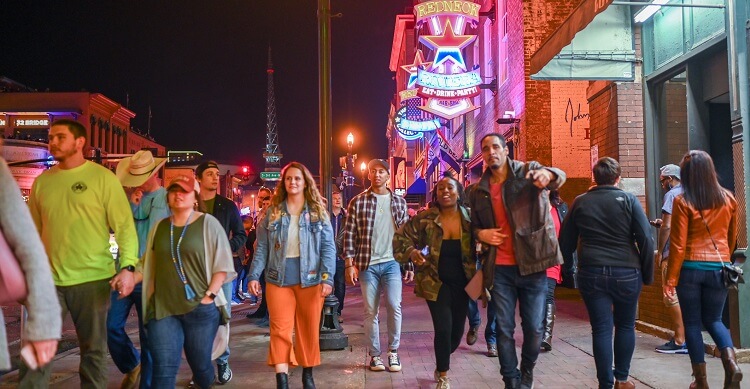 12. Budget-Friendly Nightlife: Pocket-Friendly Bar Hopping
If you want to experience Nashville's vibrant nightlife without breaking the bank, you're in luck. We have fantastic pub crawls that are affordable.
You may discover some of our best pubs, enjoy fantastic music, and meet new people for the price of a couple of local craft brews or mixed cocktails.
---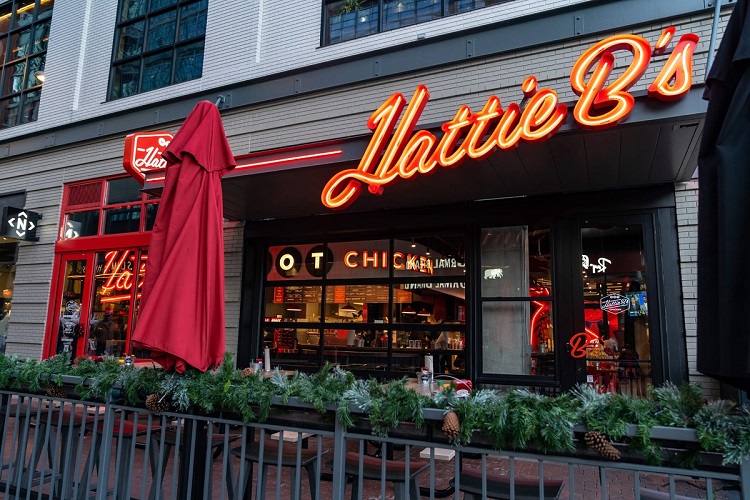 13. Enjoy Southern Cuisine On A Budget
Nashville offers true Southern cuisine at affordable prices. It's a must-see! Our inexpensive restaurants' enticing fragrances will greet you as you enter. Southern cooking is delicious and generous. Imagine eating crunchy fried chicken, flaky biscuits, collard greens, and smoky barbecued ribs.
And what's a Southern feast without a glass of the region's popular wines? Local wines in Nashville go well with Southern food. As a local, I can tell you these wines are made with love and accuracy, forming a perfect match of the food and drinks.
---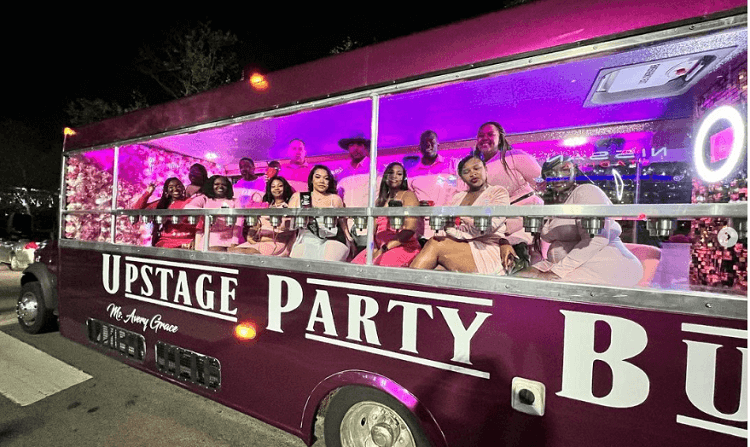 14. Having Fun At Night: Riding In A Party Bus In Nashville
If you're in search of a pocket-friendly way to pass your night stay in Nashville, a party bus is your way to go.
For just $50 per person, you can travel through the city streets, beverage in hand, soaking in the sights and sounds of Nashville.
As night takes hold, the city turns into a whirl of lights and music, promising a truly memorable experience. See our complete guide to Nashville party buses here.
---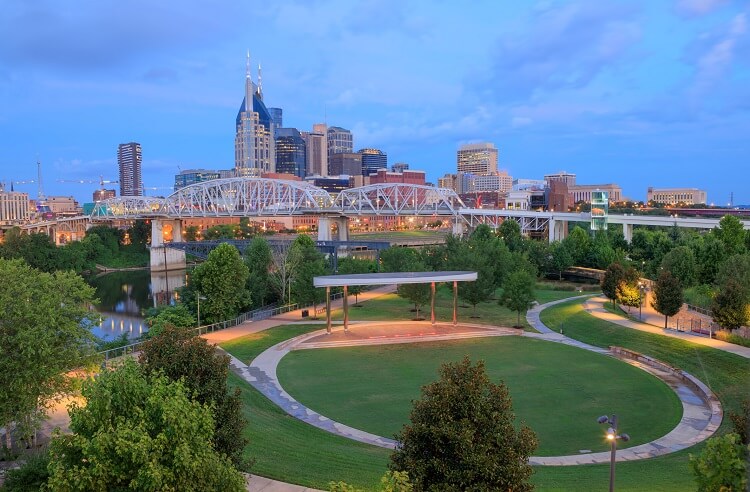 15. Take A Free Walk On The John Seigenthaler Pedestrian Bridge
I recommend a walk across the John Seigenthaler Pedestrian Bridge as a low-cost and relaxing activity. It's absolutely free and offers a wonderful view of our city's skyline.
At night, city lights on the Cumberland River underneath illuminate the bridge. It's a peaceful Nashville nightcap. So take a stroll!
---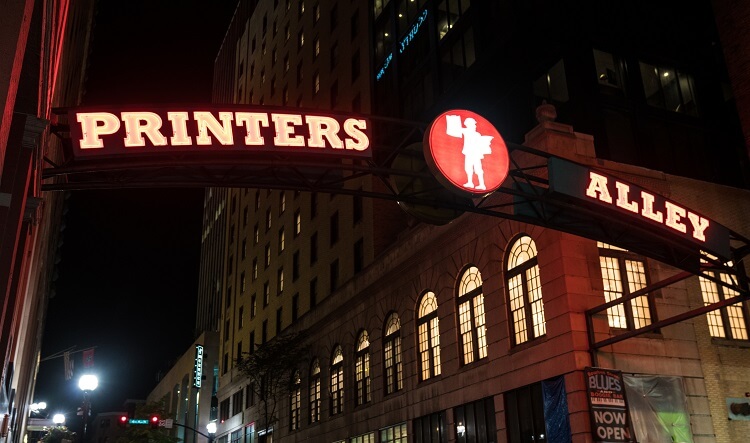 16. Take A Closer Look: History In Nashville's Famous Printer's Alley
Printer's Alley shows Nashville's nightlife's importance and bustle. Just as the name of the alley suggests, this place has a historical connection to being one of the city's major printing hubs in the past.
This famous lane is free to access, except some places may demand a nominal fee.
After dark, pubs, clubs, restaurants, and stores in this region play music. It's cheap for experiencing Nashville's past and present. See our complete Printers Alley guide here.
---
17. Try Drinks At The Patterson House: Costs Between $15 And $20 Each
Want to sip a fresh drink in a warm, cozy place? Then, the Patterson House might be worth a look for you. This drink bar is a nice place to chill after a long day of traveling in Nashville because it has a quiet atmosphere with a retro look.
The cost of your evening will depend on what drinks you choose, but each cocktail should cost between $15 and $20.
---
18. Check Out Bourbon Street Blues & Boogie: Cover Charges Vary
If you're looking for some foot-tapping blues music, Bourbon Street Blues & Boogie Bar is the place to go. The cover price at this busy pub, fashioned like New Orleans' renowned Bourbon Street, fluctuates based on the night and artist, but it's usually pretty inexpensive.
Inside, you'll discover both local and national performers offering heartfelt performances that will captivate you. There's also Cajun cuisine and dance to round off the evening. It's a low-cost way to get a taste of the Nashville music scene. So, are you ready to party?
---
19. Cinematic Nights: Belcourt Theatre's Affordable Movie Screenings
Have you ever dreamed of watching a movie in a historic cinema? Well, in Nashville, you can do just that at the Belcourt Theatre! This isn't your typical movie theater. It's a place where you can watch independent, foreign, and even classic films.
The best part? The ticket prices are super affordable, around $12.50 per person (for children and seniors, the cost is around $10.50).
Imagine spending a Friday or Saturday night until midnight, munching on popcorn, and getting lost in a fantastic film. Sounds good?
---
20. Game On: Free Games and Late Nights At Headquarters Beercade
Are you ready for a night of fun and games? Headquarters Beercade is the place to be. It's a retro arcade bar filled with over 30 vintage arcade games and pinball machines that you can play for free. Yes, you read that right! No quarters are needed here.
Just bring your gaming skills and get ready to challenge your friends. They also have a great selection of craft beers, cocktails, and snacks to fuel your gaming. And the best part? They're open until 3 AM every night. So, who's ready for a game night at Headquarters Beercade?
---
Welcome to our 2023 Nashville Christmas Gift Guide, a curated selection of unique and delightful items that embody the spirit …
Read more