When I left my hometown in Australia for the promise of a new life in Nashville, Tennessee, my friends asked me to bring them back a cowboy hat. They expected me to come back looking like Johnny Cash. That was the perception of Nashville back home.
That's how most Americans think of Nashville, too: the home of country music. And it is. When my late father-in-law, Joe Chambers, moved to Nashville to become a songwriter, he realized that success lay in being able to write country songs. But Nashville is more than just country music.
I found out later that all genres of music get recorded here.
So how do you have the perfect day in Nashville?
That depends on how you define the perfect day. If you're coming to Nashville to party, the bright lights of Broadway have you covered. But, if you're here to eat, listen to live music, and soak up the history, Nashville has plenty of culture.
Below are six ideas on how to have the perfect day in Nashville. Pick and choose as you see fit. Think of this as your ultimate guide to things to do in Nashville.
---
Idea 1: Walk Around Downtown
---
Lower Broadway
If you head over to Google right now and type in "Nashville," you'll be flooded with images of the famous honky-tonks on Broadway in downtown Nashville. So go ahead and do it; I'll wait. The neon signs and lights have drawn comparisons to Las Vegas.
Broadway is steeped in history. During the 1800s, the buildings that now house live music, dancing, and drinks used to hold hospitals and warehouses during the civil war.
Each day of the week, thousands of people flock to Broadway to find the best bars, where they'll hear live music of all types. Each year, Roberts Western World is voted to have the best country music, while AJ's Good Time Bar is voted the favorite of them all.
Broadway is located downtown, and if you are in town for a show or a game or would like to easily be able to walk to most Nashville attractions, staying close to Broadway is a good idea.

The Ryman Auditorium
The Ryman Auditorium is known as the church of country music. Almost every night of the year, you'll be able to catch a show. The Ryman is located just off Broadway. If you are staying downtown, you'll be able to walk. It backs up to Tootsies, the most famous honky-tonk in Nashville.
The Ryman started as a church but to help pay down the debt started allowing secular music to be played. Today it hosts comedians, country, rock, and everything in between.
You can't miss the Ryman, so I suggest jumping on their website and grabbing a ticket to whatever is available while you are in town. They also offer backstage tours that are worth exploring.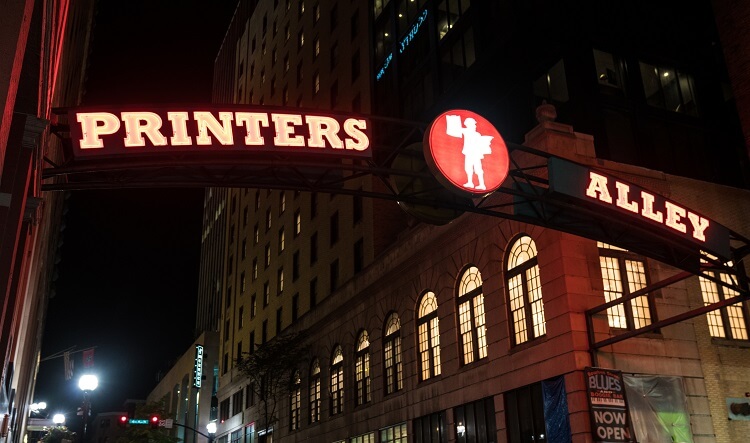 Printers Alley
Printers Alley is an exciting spot. If you are tired of the hustle and bustle of Broadway, the alley is just a 15-minute walk. It got its name from the newspapers and publishers that occupied the buildings. During prohibition, it became known as the place to get illegal alcohol at places called speakeasies.
Today, these bars and clubs still exist. During the 1970s and beyond, they became a place where musicians would learn to play. Performers like Jimmy Hendrix, Chet Atkins, Hank Williams, BB King, and more graced these stages.
Several great restaurants and burlesque shows also happen in the famous Skulls Rainbow Room.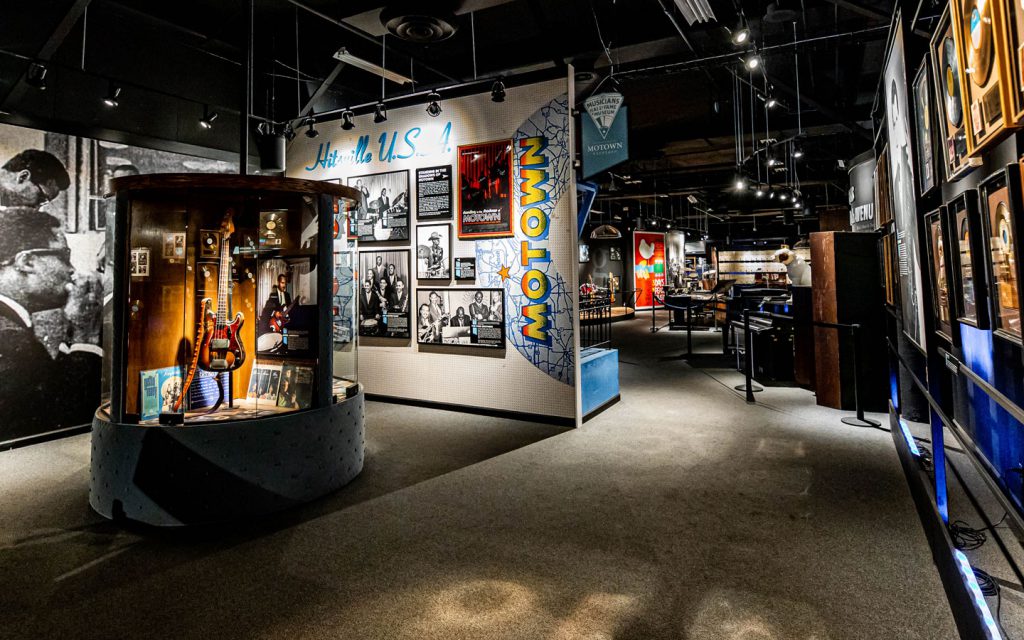 Musicians Hall of Fame & Museum
The Musicians Hall of Fame and Museum is just a short walk up and over the hill from Broadway. It's a national treasure. The Museum honors the musicians and songwriters who created the soundtrack to our lives by showing off the instruments and artifacts used to record the tracks you know and love. Here is a map that guides you from Broadway to the Museum.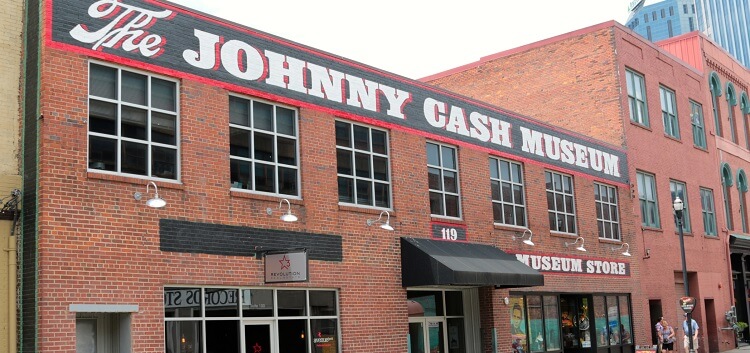 Johnny Cash Museum
The Johnny Cash Museum is located just off Broadway and is a tribute to the man in black himself. If you're downtown, this is a must if you are a Cash fan. It's within easy walking distance of all the main attractions in the area.

RCA Studio B
RCA Studio B is known to Nashville as the home of thousands of hits. The studio was established in 1957 and run by Chet Atkins. Studio B is known for developing "The Nashville Sound ." Hits by Elvis Presley, the Everly Brothers, Roy Orbison, Don Gibson, Charley Pride, Dolly Parton, and many others were recorded at this location. The studio is a 15-minute walk from downtown, and tours run daily.
---
Idea 2: Enjoy Live Music
---
I wrote a post dedicated to the best places to enjoy live music in Nashville. These are my top two recommendations if you only have a day in Nashville.

The Station Inn
The Station Inn is the hub of bluegrass and American roots music, and only the best players make it to this stage. The location is designed as a listening room, and the doors open at 7 pm.
It's located in the Gulch, and they serve food and drinks. However, unlike lower Broadway, it's not a rowdy place but is instead a place to enjoy the music experience.
3rd & Lindsley
3rd & Lindsley features live bands, from country to rock. It also attracts big names like Vince Gill and Steve Wariner. This venue is just a few blocks from the Country Music Hall of Fame, and they have live bands each week. So again, this is the spot if you are looking for something away from lower Broadway.
---
Idea 3: Soak Up History, Art, & Culture
---
Visit Bicentennial Capital Mall
The Bicentennial Capital Mall will give you a taste of Tennessee History. It includes an 11-acre park that includes:
A 200-foot granite map of the state.
World War 2 Memorial
95-Bell Carillon
A Pathway of History
Rivers of Tennessee Fountains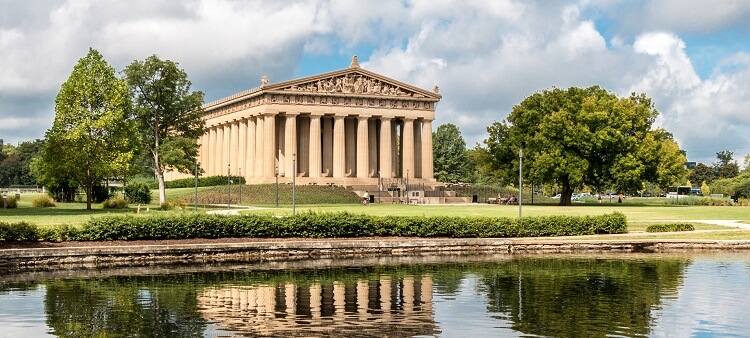 Visit the Parthenon
The Parthenon stands as a centerpiece of Nashville's Centennial Park. It was built in 1931 and replicates the Parthenon in Athens, Greece. It stands as a monument to classical architecture. Having visited, I can highly recommend it. It contains an art gallery and a full-scale replica of an Athena statue. Learn more here.
Visit the Frist Art Museum
The Frist Art museum is housed in a former post office building built in an Art Deco style. Part of the attraction is the building that has been beautifully renovated.
It doesn't have a permanent collection but houses traveling exhibits from other collections, meaning it changes regularly.
They have a large area for children that include drawing. It's only about a 15-minute walk up Broadway from the downtown area.
Visit the Tennessee State Museum
The Tennessee State Museum is free and open to the public. It features Tennessee's history, art, and culture from the state's beginning to the present day. To learn about Tennessee, this is the place to go. You'll discover the origins of the landscapes, the state's biodiversity, and the origins of the Great Smokey Mountains.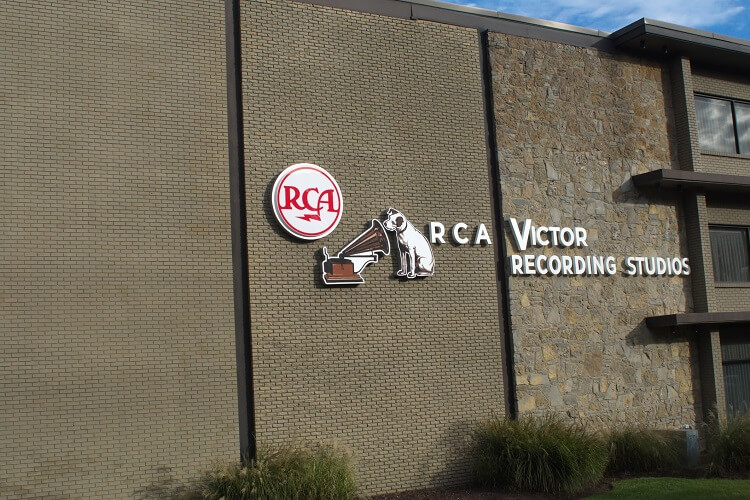 Walk Down Music Row
Music Row was born when Owen and Harold Bradley opened the Quonset Hut on 16th Avenue. Over the years, it became a densely packed campus of writers, artists, publishers, and studios. It's the place that people think of when they visit Nashville. Yet, what happened on these city blocks has never happened anywhere in the world.
---
Idea 4: Explore Nashville Neighborhoods
---
Germantown
Germantown is named after the European immigrants who first settled here. Today, it's a walkable neighborhood with 5-6 restaurants within a 5-minute walk of each other. It's also extremely dog friendly. In addition, Germantown is where the Tennessee State Museum and Bicentennial Capital Mall are located. You'll also find local boutiques and many critically acclaimed restaurants.
Midtown
Midtown is a neighborhood of Nashville, just a short uber ride from lower Broadway. It's too far to walk from downtown, but once you get there, you'll find a self-contained location with great places to stay, shop, eat, and drink. Each year the Mardi Gras Bar Crawl is hosted here. You'll find all kinds of bars, from upscale cocktail bars to American dives.
East Nashville
East Nashville is known for its close-knit community and creativity. I have a lot of good places to eat, boutique clothing, and coffee shops. A fun place to visit is The Idea Hatchery, a group of micro-stores that includes a store called Goodbuy Girls. They specialize in vintage cowboy boots.
21st Avenue
21st Avenue is an incredible spot for shopping, eating, and getting coffee. The best part is that it is located in Hillsboro. My favorite spot is Fido's Coffee. They serve the best coffee in Nashville and consistently win the award for the best burger in Nashville. 21st Ave is also where the Pancake Pantry is and many boutique clothing stores.
---
Idea 5: Explore Nashville Food
---
Breakfast
It would be worth traveling to Nashville for the food alone. We have become known as a foodie's paradise. So let's start with breakfast. My top two recommendations include The Nashville Grange Ellison Place Soda Shop. They are both Nashville favorites. You'll enjoy southern comfort food like chicken, eggs, bacon, and toast. Click here for a complete list of recommendations.
Brunch
My top two recommendations include Henrietta Red and Mother's Ruin. Henrietta Red is run by a Nashville native and specializes in seafood. Mother's Ruin offers breakfast burritos, smoked salmon, avocado toast, and cocktails.
Lunch
I would look at The Hampton Social for lunch in downtown Nashville. It has a lounge and restaurant on the roof. Next, in the foodie's paradise of Germantown, I suggest Monell's. It's a tried and true American classic with southern comfort food. Click here for a complete list of recommendations.
Dinner
Nashville is famous on TikTok. Recently, the following restaurants went viral. First is White Limozeen. It's one of the top five restaurants with a brand new rooftop bar above The Graduate Hotel. Next is Culture & Co. They specialize in cheeses and have their cheese conveyor belt. Very cool. Get all my dinner restaurant recommendations here.
Hot Chicken
I'm sure you've heard of Nashville hot chicken! So where can you get the best experience? Start with the following places:
Prince's Hot Chicken. Thornton Prince started Prince's decades ago, and it's become one of the go-to places in Nashville. The most popular dish is chicken breast. See all our recommendations here.
Hattie B's. Hattie's has been voted some of the best chicken in the world and is consistently voted the best hot chicken in Nashville.
BBQ
Nashville is known for two major types of food: hot chicken and BBQ. The two best BBQ restaurants in Nashville are Peg Leg Porker, founded by Carey Bringle. His family has been smoking meat for generations. Next is Jack's Bar-B-Que. They are conveniently located on lower Broadway alongside the famous honky-tonk highway.
---
Idea 6: Explore The Outskirts of Nashville
---
The Hermitage
Did you know that a US President used to live here in Nashville? Andrew Jackson's home still stands on immaculate grounds about 40mins out of downtown. You can get tickets to walk the grounds, stroll the Museum, and tour his house. For history lovers, it's well worth the trip. Learn more here.
Arrington Vineyards
Arrington Vineyards is co-owned by star Kix Brooks. Located 25 miles south of Nashville, it's a 95-acre property with 16 acres of vineyards. You can enjoy tasting rooms, picnic areas, live music, and wine bottle purchases. A popular round-trip shuttle from downtown Nashville will take you there and back in a day.
Grand Ole Opry
The Grand Ole Opry is the home of Country Music. It's a 20-minute drive from downtown to the Opry, and hotels are nearby. Almost every day of the year, you'll find an incredible show regardless of when you travel to Nashville. You can see their events calendar here. If you're interested in a guided backstage tour, click here.
Belle Meade Plantation
The historic Belle Meade Plantation and Winery has a rich Tennessee history. It's located within a residential neighborhood in Nashville. It's only about a 20-minute drive from downtown. I recommend you take a tour as the guides are well trained and the stories are fascinating. Guided tours run daily. Click here for more information.
Cheekwood Botanical Gardens and Museum of Art
The Cheekwood Botanical gardens and Museum of art would be enough to keep you occupied all day. The 1930's estate is 8 miles from downtown. You'll find extensive gardens, exhibition galleries, and sculptures. Admission is free, and you can enjoy a guided tour of the seasonal flower displays, tour the mansion or take the kids to the trains exhibit.
Nashville Zoo
The Nashville Zoo is a popular attraction for locals and visitors alike. It's Middle Tennessee's #1 family attraction. Just a 14-minute drive from downtown Nashville and has attractions like :
Adventure 4D Theater
Soaring Eagle Zip Line
Wilderness Train Express
Wild animal carousel as well as up-close animal experiences
The entry lines can get long, so we suggest purchasing a skip-the-line admission ticket.
Explore Nashville Farmers
Nashville hosts markets at various locations including parks, train stations, mansions, and parking lots. The markets are not just about shopping; they offer a chance to experience a community event with a rich heritage of music and Nashville's cultural identity. Learn more here.
---
Welcome to our 2023 Nashville Christmas Gift Guide, a curated selection of unique and delightful items that embody the spirit …
Read more