What are the best Nashville restaurants downtown?
The best Nashville restaurants have a WOW factor both in the way they look and what they serve. Nashville has attracted the best chef's from all over the country and world who are drawn in by the creative vibe and accessibility of local supplies and produce. Nashville serves up everything. You'll find local dive bar burgers, amazing Mexican food, fancy cocktails, seafood, true Italian, and southern, country style cooking. In this post we list Nashville's newest restaurants
It's safe to say that these might be the most famous restaurants in Nashville, Tennessee. Lauren Port (@lopo._) on TikTok recently posted this TikTok video called "My Top 5 Most Viral Nashville Restaurant Videos". Lauren personally visited these top 5 trendy restaurants in Nashville that I have listed below. This post is an answer to "what are the best restaurants in Nashville". You don't want to miss the hottest new places.
These should definitely be on your "can't miss restaurants" list in Nashville. What are you favorite Nashville restaurants? Comment below!
Before you go, check out our hot new dinner restaurants guide or our list of the best bars and honky-tonks in Nashville.
---
White Limozeen
White Limozeen is one of the top 5 restaurants in Nashville. This a brand new rooftop bar in downtown Nashville is located on the new roof of The Graduate Hotel. The Graduate is one of the cutest boutique hotels with a stunning lobby. The bar is named after the hit Dolly Parton song "White Limozeen". The entire restaurant is Dolly Parton themed with bright pink walls, glittering chandeliers, and velvet lounge furniture.
Lauren recommends the King of Rodeo drink and the cheese board. The best time to come is between 6-7pm and you should make a reservation.
You'll find paintings of famous women of country music on the walls and the outside is decorated with pink umbrellas and cabana's that would be perfect for a hot summer day. It even has a pool! It's possibly one of the best restaurants in Nashville with outdoor seating.
---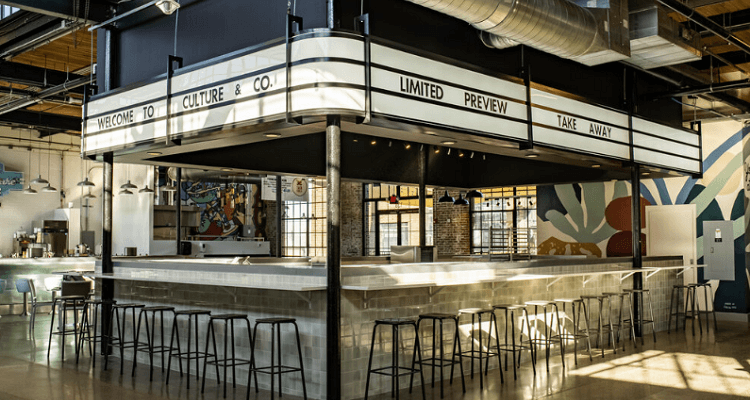 Culture + Co
Have you even heard of a cheese conveyor belt? I didn't think so! 😉 Believe it or not, Culture + Co boasts the only cheese conveyor belt in the country. This is just one of the cool places to eat in Nashville.
This restaurant opened up in the L&L Market and it's operated by a mother and daughter duo.
Lauren highly recommends the red wine and cheese bread sticks that are soft and warm. You should also try the walking charcuterie board that has three small cheese pairings. The most fun thing about this place is trying the cheeses that come down the conveyor belt.
More recommendations: The Amber Cubic cheese with apple butter and sugar scone. Next, try the brulee brie with apple cider caramel cultured butter. Follow it up with tiramisu for desert with coffee cold brew. There are vegan options here so anyone can enjoy this place!
---
---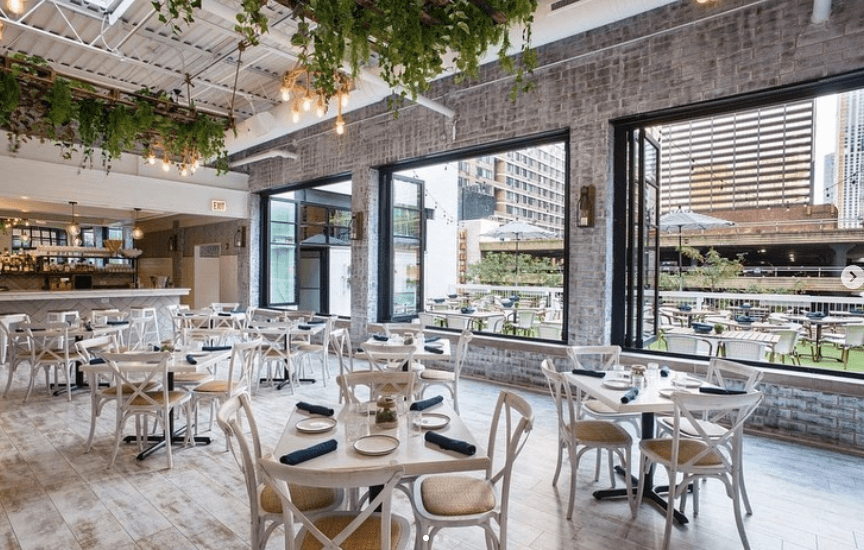 Hampton Social
Hampton Social is located on 1st Ave in Downtown Nashville. It's a coastal-inspired slice of Nashville heaven. It's one of the new, hot Nashville restaurants. Some have called it the "Rose capital of Nashville" and they are known for their Instagram look.
Their coastal inspired cuisine and hand-crafted cocktails creates the perfect social atmosphere. The Hampton rooftop is a unique experience, nestled in downtown Nashville, the view is exquisite. Lauren recommends starting off with some cocktails and one of their hand made burgers. You might even catch a famous artist live painting a mural.
The food is some of the best in Nashville (no joke!). It's open for brunch, lunch, dinner and everything in between.
---

Penne Pazze
Penne Pazza is located in the L&L Market on Charlotte Avenue and was opened by actual Italians from Italy (can you believe that?!?). It's a fast, casual restaurant with the best pizza's and pasta in town. Personally, I'd put this down as one of the top restaurants in Nashville, Tennessee.
Apparently an interior designer from Italy was flown in to make it look like an authentic Italian spot. It worked! It actually feels like you are eating in Italy. Their carefully crafted pizzas are cooked in an oven that has been imported from Italy. According to Lauren, it's the best pizza in Nashville.
Here's the best part, the pizzas are 85% less sugar, salt and fat because they don't use all the ingredients that we do in America.
You can build your own pizza which includes vegan options.
Lauren recommends the Vanilla Panna Cotta which is an owners Moms recipe and it was incredible.
---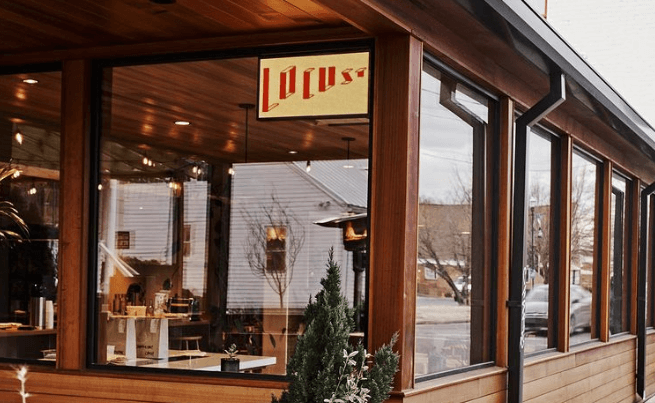 Locust
Locust is located in 12 South Nashville and offers yummy roasted oysters with chili butter, crazy delightful steamed or crispy dumplings, noodles, and deserts.
The coolest part might be the "prepare your own chewy noodles with spicy sauce" option. It comes in a build your own kit. After you pour in all your ingredients and mix it together, boom! you have your own noodle meal. Add the spice slowly as it can get really hot 😉
For desert you should get the chocolate salted caramel and passionfruit shaved ice.
Make sure you visit. This is one of the hot restaurants in Nashville.
---
If you're heading down south on vacation, you may be asking yourself, "what is the best time to visit Memphis?" …
Read more