When visiting Nashville, you may ask yourself, "Where should I stay?".
You have a few options.
To help you decide, I've written guides for staying in the Gulch, Midtown, or Wedgewood Houston areas.
This post addresses the question:
Is It Better To Stay in Downtown Nashville Or Opryland?
Choosing between Downtown Nashville or Opryland depends on your interests. Opryland has a great hotel and a huge mall close to the Grand Ole Opry. Downtown offers history, museums, bars, the Ryman Auditorium, and Bicentennial Mall. First, decide what you want to do, which should guide you where to stay.
Suppose you're interested in exploring Nashville's famous nightlife, like Roberts Western World or Tootsies Orchid Lounge on Honky Tonk Highway, or visiting the Ryman Auditorium or one of the many museums. In that case, you're better off staying downtown, where it's a short drive or a walk to all these destinations.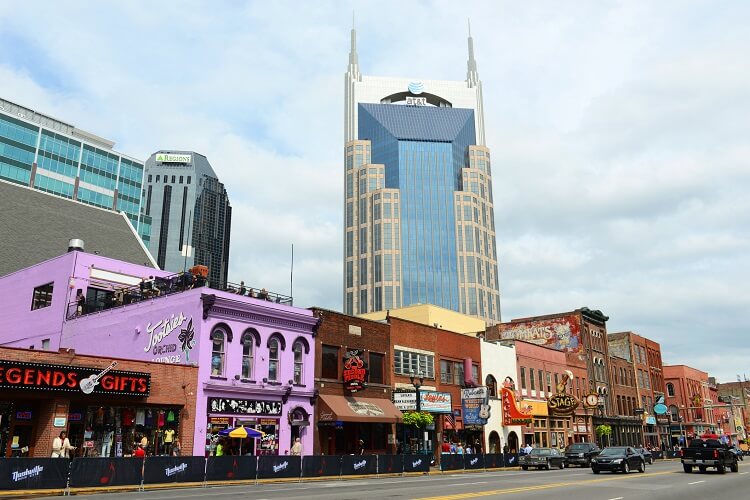 What is Downtown Nashville Like?
When you stay in downtown Nashville, you are a short drive or walk from landmarks like the Ryman Auditorium, once home to the Grand Ole Opry or the Musicians Hall of Fame. The area is also known for the honky-tonk bars and live music venues.

What's the difference? Downtown can be rowdy and noisy. It's the tourist hot spot where drinking, partying, and bachelorette parties are popular.
Remember that you don't have to stay in the downtown district. You can also stay in areas like the Gulch, Midtown, or Vanderbilt, where it's quieter and still has access to the main attractions downtown. Opryland and the Grand Ole Opry are only a 20-minute drive away.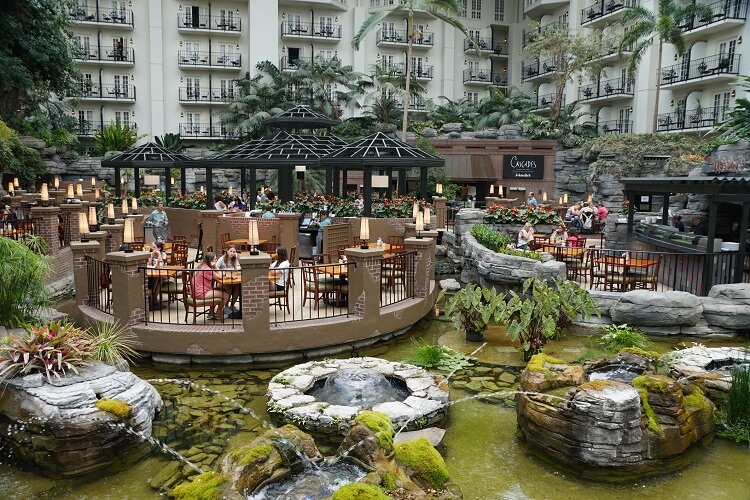 What is Opryland Like?
First, Opryland is about a 20-minute drive from the heart of downtown Nashville. Walking from Opryland to downtown is not feasible as it would take 4 hours.
However, the Opryland Hotel is enormous. It has a complete southern village inside and a mall right next door. Keep in mind that you are confined to the area without a car.
Opryland has acres of pathways, waterfalls, dining, and shopping. They host many different types of events throughout the year. It is a self-contained experience, and if you are visiting to visit the Grand Ole Opry primarily, this is a great choice.
Pro Tip: The Opryland Hotel is particularly stunning at Christmas time with events, lights, and shows. Christmas is a great time of year to visit.
If you are attending a conference or doing some mall shopping, visiting Opryland is a good option. However, the outside is mostly chain restaurants geared toward tourists.
If you want to stay downtown but still visit Opryland, remember that you aren't required to stay at the Opryland Hotel.
My recommendation: If you want to listen to live music and/or enjoy the nightlife, drinking, honky-tonks, and attractions of downtown Nashville, stay downtown. After all, Opryland is only 20 minutes away.
If you have kids who want a quieter, more relaxed experience near the Grand Ole Opry, stay at Opryland. It's great for families, and you can still head into downtown Nashville to enjoy all the sights and sounds.
Is Opryland Open to the Public?
Opryland is open to the public, and visitors can enjoy its many amenities, shops, and restaurants. In addition, the resort offers complimentary parking vouchers to those who dine at its restaurants, making it convenient for guests to explore all Opryland offers.
The nine-acre resort also features Soundwaves, an upscale water attraction open to non-hotel guests.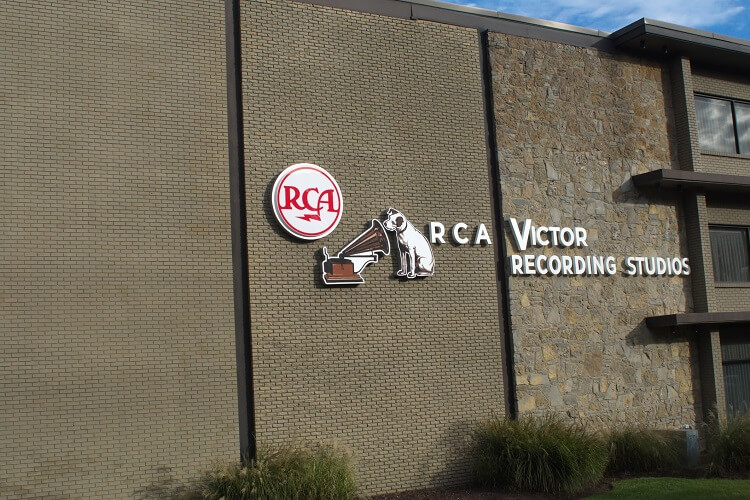 Is Opryland the same as Music Row?
No, Music Row is the historic district and home to major record labels and recording studios. Music Row is just a 10-minute drive from downtown Nashville and is still the beating heart of the business side of music in Nashville. Opryland is a hotel and resort near the Grand Ole Opry, the famous country music venue.
Can you Walk Around Opryland for Free?
There is no admission fee to enter Opryland. However, access to some of its attractions, such as the water park, requires you to purchase a ticket. Visitors can walk around Opryland's indoor gardens and public areas for free; this includes the Delta Atrium, the Garden Conservatory, the Cascades Atrium, and the indoor river that runs through the hotel.
Does Opryland Validate Parking?
If you eat at one of the restaurants at Opryland, remember to ask your server for parking validation. A well-kept secret is that you can get free parking if you eat at the resort. Otherwise, you'll be required to pay a $33 parking fee.
Gaylord Opryland Resort & Convention Center
The resort has a glass atrium and is has 9 acres of indoor gardens, winding rivers, and beautiful waterfalls. You'll be just a short distance from the Grand Ole Opry when you stay here. With 15 restaurants, 4 bars, and a variety of retail stores, there are plenty of options for dining and shopping. The rooms are comfortable and come with a compact refrigerator and interior balconies for your convenience.
Top Downtown Hotel Recommendations
Holiday Inn Express Downtown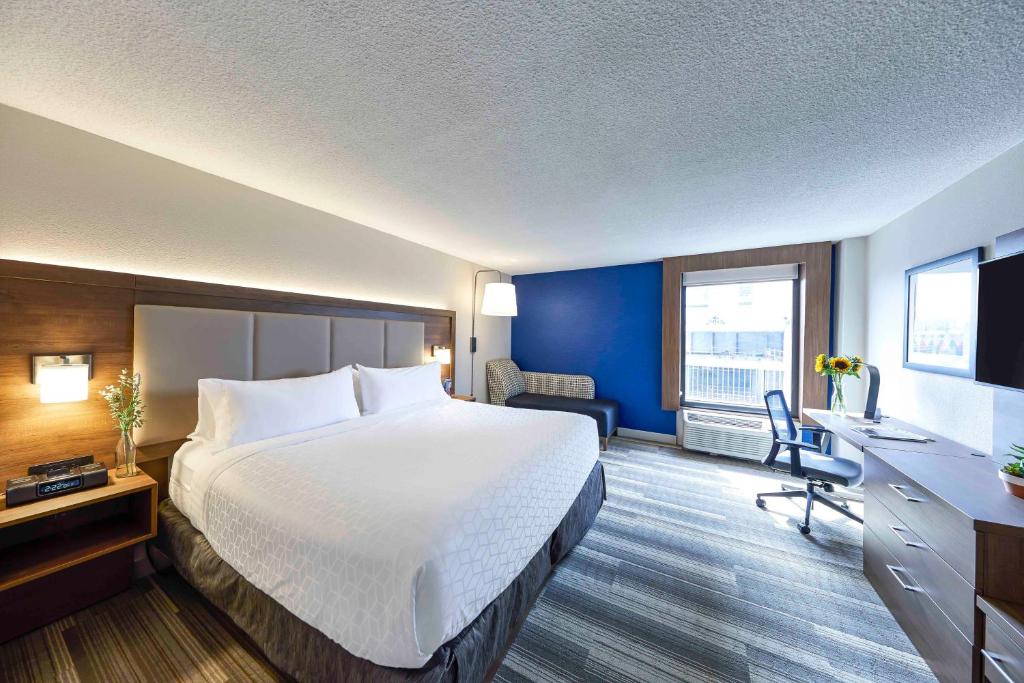 The Holiday Inn Express is a more cost effective option, starting at around $149 per night. The hotel is surrounded by all the major Nashville attractions like the Country Music Hall of Fame. The Hard Rock Café, the State Capital and other landmarks are just steps away from its front doors.
Cambria Hotel Nashville Downtown
Located close to the Ryman Auditorium, Johnny Cash Museum, Musicians Hall of Fame. The Nashville Airport is only 10-20 mins away.

They have a terrace, private parking, a restaurant, and a bar. There's a 24-hour front desk and an ATM available, as well as free WiFi throughout the entire hotel. They also have an outdoor swimming pool, fitness center, evening entertainment, and shared lounge area.
Comfort Inn Downtown Nashville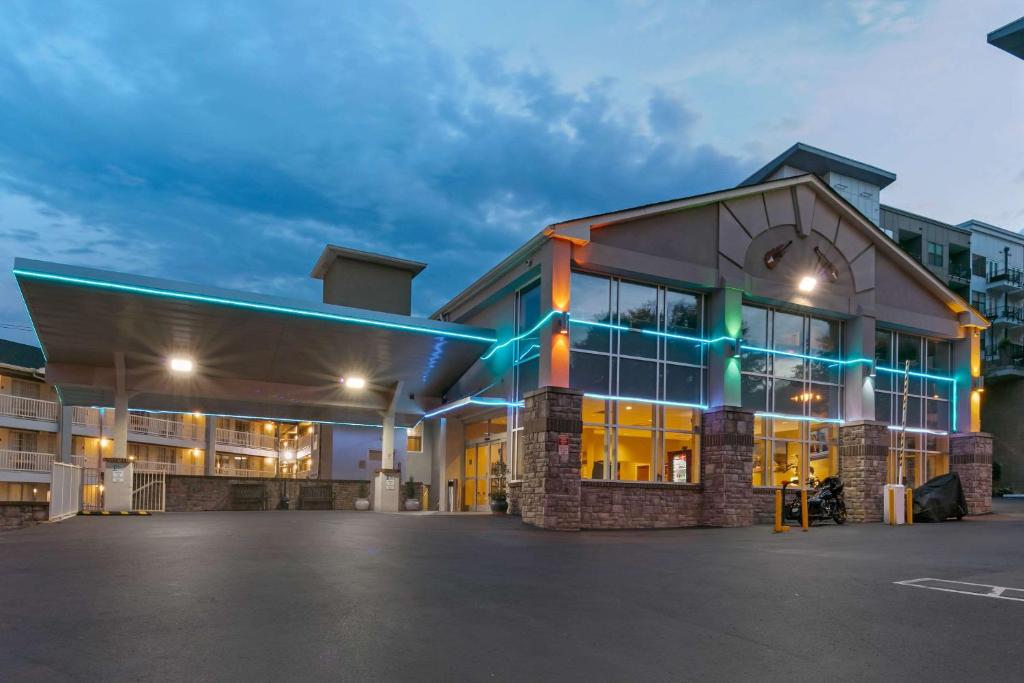 Close to Vanderbilt University and 1.2 nukes from Downtown Nashville. The Grand Ole Opry is a 15 minute drive away. Included is an outdoor pool, breakfast, and WIFI.
---
Welcome to our 2023 Nashville Christmas Gift Guide, a curated selection of unique and delightful items that embody the spirit …
Read more