So, you've just realized that you have a few hours to spend in Nashville? What should you do to maximize your time in the most exciting town in the country? If you want a taste of genuine, Nashville hot chicken, country music, music history, and great shopping then read on.
I'm going to assume that you have 3 hours, not including the transit time from the the airport – we're talking about a solid, 3 hours free to roam downtown. If you have less than 3 hours, I wouldn't change this plan, you'll just need to shorten the time allowed for each destination.
Here's what you should do if you only have a few hours in Nashville:
First, go to Lower Broadway and experience Nashville's Honky-Tonk Highway. Second, go to Fifth and Broadway. It's just a short walk up from Lower Broadway. It's an open-air spot to eat, shop, and drink, nestled behind the Ryman Auditorium. It's also home to Justin Timberlake's, Twelve Thirty Club. Third, visit a music museum. I recommend the Musicians Hall of Fame.
In this post I'm going to walk you, step by step, through exactly where you should go in Nashville if you only have 3 hours. Just follow this exact plan and you'll have a blast.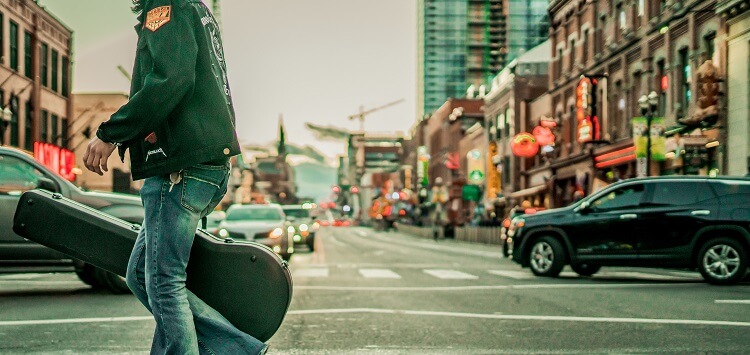 1. Lower Broadway
Lower Broadway is where all the honky-tonks and bars are located. If I was you, I'd ask my Uber/Lift driver to drop me anywhere on the Lower Broadway strip. It doesn't matter what time of day or week you arrive, the bars will be open and the live music will be flowing in the streets. There are over 30 bars on Lower Broadway so it would be entirely possible to spend the whole 3 hours here. I created a list of the best bars on Broadway here. However, if you want to have the best Nashville experience in a short time, here's what I recommend:
Tootsies Orchid Lounge
Tootsies is the most famous bar/honky-tonk in Nashville. It's where up and coming musicians played after they performed at the Grand Ole Opry that is located next door. To this day you can view the Tootsies "Wall of Fame" that hold the pictures of all the stars past and present that have visited or played. Tootsies features 3 floors of live music including a rooftop bar that overlooks Nashville. You can read more about Tootsies and why you should visit right here.
AJs Good Time Bar
Next, you should visit AJs Good Time Bar. AJs was voted the most popular honky-tonk in Nashville by Billboard Magazine. Each floor represents a facet of Alan Jackson's career. It's steps away from the Ryman Auditorium, and Tootsies. It also has a rooftop bar with a view of the city. You can read more about AJs here.
The Lower Broadway strip is walkable and there are no cover charge at most places.
Since you haven't eaten yet, when you're done listening to some real country music and enjoyed a drink or two, you're now going to walk up the hill a little bit to Fifth and Broadway. This should be the end of hour one.

2. Fifth & Broadway
Fifth & Broadway is an easy walk from Lower Broadway and is Nashville's largest mixed use development ever. It takes up an entire city block with an array for shopping (for both women and men). If you're ready for a drink, it's home to Justin Timberlake's, Twelve Thirty Club. It's a 3 story club with food and a rooftop bar. There is an incredible food hall to stop and grab lunch or dinner. Make sure you sit on the roof and enjoy an incredible view of Nashville.
As you walk from Lower Broadway to Fifth & Broadway, make sure you walk past the Ryman Auditorium and take a selfie. The Ryman was home to the Grand Ole Opry from the 1940's to the 1970's – a very historic place.
I also recommend stopping in at Hattie B's for a taste of authentic, Nashville hot chicken. I used to visit there when I worked downtown and it's one of the best in Nashville. However, there are a lot of places to eat and drink, take a walk around and find what grabs you. This is the end of hour two.
Next, it's time for music history…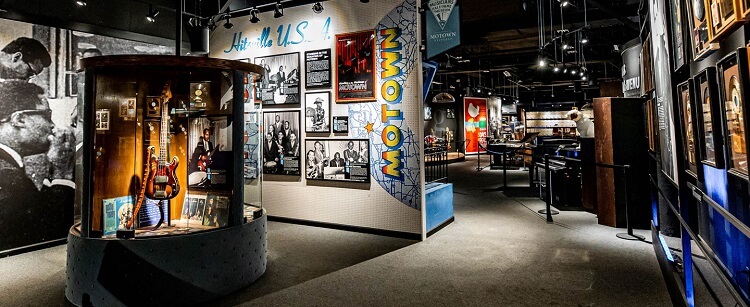 3. A Music Museum
How could you possibly visit Nashville and not immerse yourself in music history?
For the final stop I'm going to send you to the Musicians Hall of Fame & Museum. Nashville music is more than just the big name stars like Johnny Cash, Glenn Campbell or Luke Brian. We are home to the best songwriters and studio musicians that have recorded the music to the most iconic songs that you've heard.
The Musicians Hall of Fame showcases the stories behind the session musicians, engineers and producers to the biggest hits you've heard. You'll find every genre of music represented from Elvis, Jimi Hendrix, Steve Lukather, Garth Brooks, Elton John and more. The museum has also recognized such "unknown" or "behind-the-scenes" stars as the Nashville A-Team, The Wrecking Crew, and The Tennessee Two.
It's a really unique place and a truly Nashville experience. I highly recommend it.
It's a short walk from Broadway and Fifth & Broad. Simply walk directly up 5th Avenue or take a very short Uber ride. Here is a map that you can pull up on your phone and follow.
Conclusion
From the Musicians Hall of Fame it's a short Uber or Taxi ride back to the airport, if that's where you are heading out from.
Obviously, there's more to Nashville than Lower Broadway, hot chicken and museums. I didn't talk about all the fabulous restaurants, tours, concerts, or events that are happening all the time here in Nashville, Tennessee. Nashville is home to an array of great museums, not just music museums. You'll find Nashville is home to art, breweries, wineries, hikes, music and entertainment.
But, you'll just have to come back another time, won't you!
---