We've been known for our barbecue, but we're also known for our burgers!
We're a city of foodies, and we love our burgers. We might think it's a bit of a stretch to say that Nashville has the best burgers in America, but there's no denying that they're some of the best in the country. But why are Nashville's burgers so good? What makes them stand out from the crowd? Well, for starters, we have to pin down some major factors that are decisive too.
The chefs of Nashville are putting their own spin on the burger. They're not just tossing some meat, cheese, and condiments together — they're creating works of art.
Chefs are taking local farm-to-table ingredients and putting them into their burgers to create unique flavors that you won't find anywhere else in town.
In Nashville, there are a lot of places that serve great burgers, but what makes them truly stand out from the other part of the world is their charcoal grills. These grills give the burger a unique flavor, texture, and appearance that you can't find anywhere else.
Charcoal grills are nothing new in Nashville. They've been around for decades. But recently, they've been making a comeback as more people become interested in cooking with natural products like wood and charcoal instead of propane or electricity.
Let's talk about pimento cheese. It's a Southern staple that you'll find on everything from burgers to chicken sandwiches at many Nashville restaurants. It's made with cheddar cheese, mayonnaise, pimentos, and spices — it's rich, creamy, and spicy all at the same time, and it adds a nice kick to any meal it touches. Pimento cheese is a must-have for any burger in Nashville because it pairs so well with beef and enhances its flavor without overpowering it.
As for pickles, well… they're just good on everything! Pickles don't have to be spicy or sour; they can also be sweet — like cornbread or dill — or somewhere in between (like bread-and-butter). You can never go wrong with pickles on your burger or sandwich!
A side of slaw is a must with any burger. It's the perfect complement to the meat and cheese, and it adds some crunch to your meal. The slaw Nashville burger is not just any slaw, though. It's made with cabbage, carrots, red onion, and mayo. It's sweet with a little bit of spice from the pepper flakes. And it's creamy with a hint of tanginess from the vinegar. It's like a party in your mouth!
Burgers made with freshly ground beef have a better flavor than pre-made patties. One major reason why burgers in Nashville are so good is because of the fresh ground meat. The meat is ground daily, using a mix of chuck and sirloin to create a juicy, flavorful burger that stands up on its own.
The bun is the most important part of a burger. It's what holds the meat and everything else together, and it can make or break a burger experience.
The Nashville scene has seen an explosion in artisanal buns, with options such as pretzel rolls, brioche buns, Hawaiian sweet rolls, and more. You can even find brioche doughnuts that are amazing when used as buns for burgers like the "Hail Mary" with fried chicken breast, smoked cheddar cheese, and bacon jam.
Jack Brown's
They choose to focus on doing one thing and doing it really well. Burgers that are unique and crave-able. They always stock an exciting variety of all styles of craft beer, ranging from local darlings to rare beers from around the world.
The staff is the "special sauce" that brings all of this together. They have all been trained to guide you through the world of craft beer and crazy burgers and to make sure you have a great time.
Aaron and Mike designed the bar that they would want to hang out in, and since they grew up as drinking buddies, it wasn't too difficult a task. We hope you enjoy your experience at Jack Brown's, but really we just want you to feel welcome. We claim this joint in the name of good beer, good food, and good people! Cheers!
---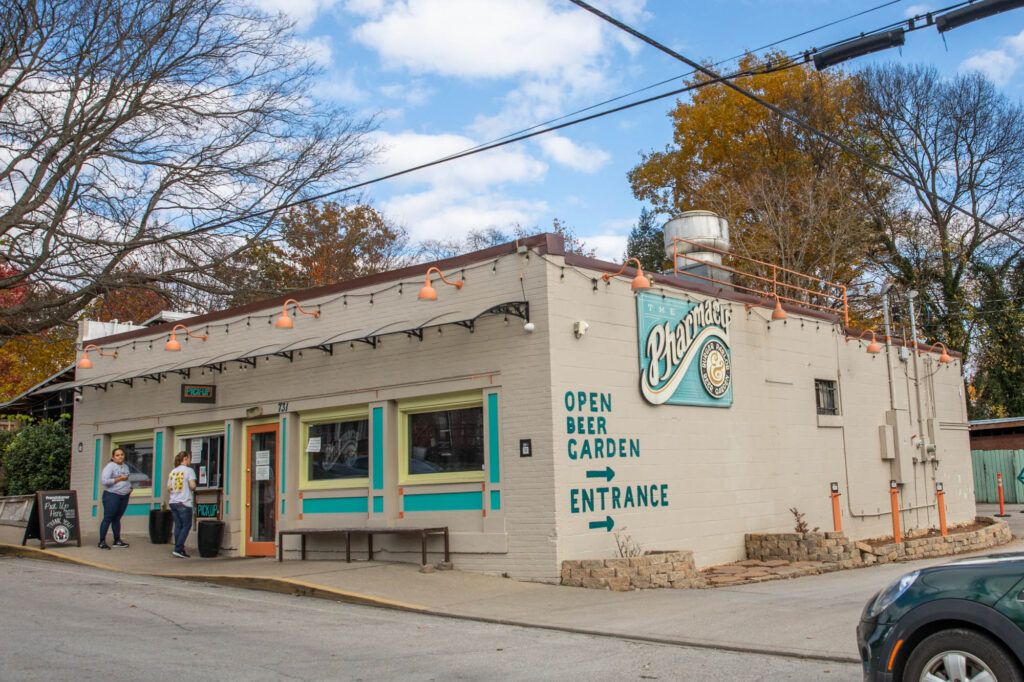 The Pharmacy Burger Parlor & Beer Garden
They believe in serving the very best products at the very best value. We use 100% Tennessee-raised beef for our legendary burgers and 100% pure cane sugar in their sodas. They boast Music City's hardest-working kitchen that grinds, stuffs, and smokes every wurst (sausage) that we serve. They prefer to craft our condiments as opposed to purchasing them. Their beer selection is the most unique and meticulously-selected you're likely to find. Their biergarten is so welcoming and beautiful, that you will find yourself listlessly wasting hours at a time without noticing. They are proud of our accolades, but take more pride in our community. A great day is when everyone leaves happy.
---
Tavern Midtown
Tavern is the city's cool-casual, gastro-pub concept. Established as a local foodie favorite, Tavern boasts inspired cuisine that is fun and creative, yet accessible to almost any palate. Tavern's bar features an extensive list of wines, spirits, beers, and dazzling cocktails. Both cozy and socially stimulating, Tavern's posh wraparound booths and mezzanine seating offer great views of the energetic bar scene including fourteen flat-screen TVs displaying all the important games.
---
Burger Up
Burger Up was founded in 2010 on the concept of thoughtful consuming – meaning they take great care to source our menu from local farms practicing sustainability and humane treatment of animals. They are proud that our beef is sourced from our friends at Porter Road Butcher. In addition, an ever-expanding array of Tennessee and surrounding area farms are represented on our menu. That is what you will see on the plate in front of you: food that not only tastes incredible, but honors the community, environment, and your well being.
---
Emmy Squared
With the first location in Williamsburg, Brooklyn in 2016, Emmy Squared Pizza introduced our one-of-a-kind pizza to the world. They combined New York style grandma pie with Detroit style, and then topped it off with an added dose of culinary creativity. Each pizza has a fluffy focaccia-like dough, topped with a caramelized, crispy cheese (known as the 'frico crust'), with a myriad of toppings.
Don't forget about the delicious burger! Their famed double-stack, the Le Big Matt, was voted one of 'The Best New Burgers in NYC' by Gothamist, listed as one of the '20 Best Burgers in NYC' by the Infatuation, and was named '#1 Best Burger in Nashville' by The Tennessean and Nashville Lifestyles!
The menu also highlights a wide selection of delectable salads and sandwiches served on pretzel buns.
---
Germantown Pub
The Germantown Pub is located in the heart of Nashville's historic Germantown. We are a neighborhood pub and embrace every guest as family. Our food is hand made, fresh, and cooked with care. Our wait staff is knowledgeable, friendly, and focused on the guest experience. Fully decked out with the NFL network, SEC network, and much more big game viewing options. We have a TV on every wall and encourage you to come in and cheer on your favorite team. Kid-friendly through our dinner service and non-smoking.
---
Burger Republic
Business partners Drew Jackman and Jeff Warne opened Burger Republic in Lenox Village Town Center off Nolensville Pike in 2012 after both had experienced success on the corporate level. Seven years and four restaurants later, Burger Republic has garnered a world wide reputation as a place of comfort and quality by offering something for everyone.
---
Hugh-Baby's
Simplicity. Often searched for, rarely found. Creating something that's "simple" can be the most complicated thing to do. Hugh-Baby's BBQ & Burger Shop throws back to a time when things were as simple as they could be. A time when even the smallest things were well-made with deliberate attention and care. When, just because something was to be simply enjoyed, you didn't throw craftsmanship and dedication out the window.
---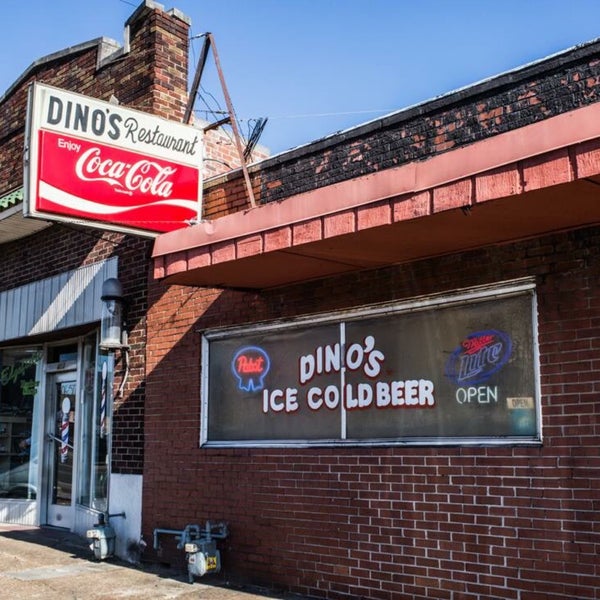 Dino's
As East Nashville's oldest dive bar (1970s!), Dino's stays true to its roots. Serving classic burgers and fries, Dino's is a neighborhood watering hole for locals and visitors alike.
Known across the country for the "Dino's cheeseburger," Dino's was voted Top 3 Burgers in the country by Bon Appetit Magazine and visited by the one and only, Anthony Bourdain for his "Parts Unknown" show in 2016.
Dino's is a classic and not one to miss on your next visit to East Nashville!
---
Grillshack
Since 2012, Grillshack has been providing amazing burgers and fries. There are locations in Germantown and East Nashville for this local favorite. Guests may anticipate juicy burgers and crispy, thick-cut fries produced with grass-fed, local meat from Bear Creek Farm.
---
Alex Hawker
Editor in Chief – Nashville To Do
Alex is an Australian expat living and working in Nashville, TN. After marrying a Nashville native and moving permanently to the USA, he realized what an amazing place Tennessee is. Alex is raising two children in the Volunteer State so not only is entertainment, amazing food and cool experiences at the top of his to do list, but family friendly activities as well.