If you're worried about blowing your budget on a bachelorette party, Nashville might be just the destination you're looking for.
Is Nashville Cheap for Bachelorettes?
Compared to some other popular bachelorette destinations like Los Angeles, Miami, or, New York, Nashville is relatively affordable. On average, the cost of a bachelorette party in Nashville ranges from $700 to $1000 or more, depending on factors such as lodging, activities, food, and duration of the trip.
For a weekend trip lasting three days, you can expect to pay closer to $800 to $900 per person without including the cost of flights.
Why Listen to Me? I've lived and worked in Nashville for 12 years. My wife is from Nashville and we got married here. At this point I've been to most places in Nashville (or know someone who has). My father-in-law was the late Joe Chambers, founder, and CEO of the Musicians Hall of Fame and Museum. Learn more about me here.
Let's take a deep dive into the Nashville bachelorette. Whether you are a bridesmaid or MOH, after reading this guide, you will know everything you need to plan your bachelorette the right way and have the right expectations.
How Much Does It Cost To Host A Bachelorette In Nashville?
| | |
| --- | --- |
| Category | Rough Cost |
| Meals | $20 – $100 per person depending on the meal |
| Transportation | $20 – $50 per ride |
| Entertainment | $20 – $150 per person (event tickets, movie tickets, etc.) |
| Bus Rides | $10 – $30 per person (party bus rental, shuttle service) |
| Drinks | $10 – $15 per drink |
| Lodging | $100 – $300 per night (hotel, vacation rental) |
Let's explore Nashville bachelorette prices and ways to save money.
Meals: Nashville's eating scene has something for everyone. Depending on the place and cuisine, dinners might cost $20–$100 per person. For cheaper meals, try affordable restaurants' lunch menus or the city's extensive food truck culture. Check restaurants and bars for happy hour deals for cheap food and beverages.
Transportation: Nashville is an adventure in itself. Depending on distance and method, transportation costs $20–$50. Use Uber or Lyft instead of taxis to cut transportation costs. Nashville offers a simple and reasonable public transportation system, so riding buses or trains to explore the city is cost-effective. Sharing transportation with others might help cut costs.
Entertainment: Nashville is known for its live music and lively entertainment. Depending on the event or destination, bachelorette party entertainment costs $20–$150 per participant. Find free or cheap live music at local venues or attend festivals and street parties to cut down costs on entertainment. Find cheap or free events that match your group's interests by checking the city's event calendar.
Bus Rides: Renting a party bus or using shuttle services for your bachelorette party may be fun and handy. Buses cost $10–$30 per passenger. Larger groups can negotiate better bus prices, so consider splitting the cost. Public transportation or ridesharing services may be cheaper for shorter trips.
Beverages: Depending on the place and drink, Nashville drinks cost $10–15. Many pubs and restaurants offer happy hour deals to economize on beverages. Research and pre-book to get drink specials and reduced packages.
Lodging: Your bachelorette weekend needs a great spot to relax. Nashville hotels and vacation rentals cost $100–$300 a night. Staying just outside the city center may save money on hotels. Booking early for early bird savings or group prices for many rooms is also another option to cut down costs.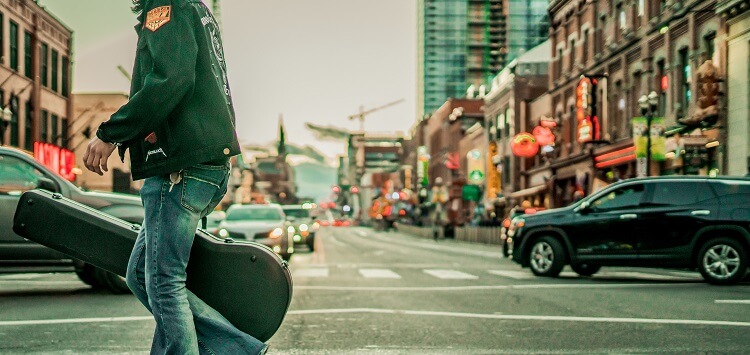 Why Is Nashville So Popular For Bachelorettes? Is It A Good Place?
As a local, I can say that Nashville is the ideal place for a fun and memorable bachelorette party. Nashville is a popular bachelorette party destination due to its amazing pubs, live music, wonderful cuisine, friendly residents, and relaxed attitude.
First, nightlife. Nashville has a vibrant bar culture, especially on Broadway. Here, you'll find several pubs and honky-tonks with live music, cocktails, and dancing. Robert's Western World and The Stage offer a night of fun and entertainment.
Also, you can't visit Nashville without experiencing its music culture. Nashville has live music everywhere. You'll find almost all the genres you like. The Grand Ole Opry, Ryman Auditorium, and Bluebird Café are great sites to see renowned performances or discover emerging talent.
Next, Nashville has a varied and great food scene. The city has alternatives for any appetite. The historic Loveless Café serves real Southern food. Visit Hattie B's for spicy hot chicken.
Nashville provides a multitude of unique attractions, many of which are centered on the city's rich musical heritage. Visit famous recording studios like RCA Studio B or Sun Studio, where music legends made hits. To learn more about country music, visit the Johnny Cash Museum or Country Music Hall of Fame. These attractions showcase Nashville's musical history.
Furthermore, Nashville has a fashionable retail culture. Local stores in 12 South, Hillsboro Village, East Nashville, and Downtown Franklin sell nice apparel, accessories, home décor, and gifts. Explore the colorful murals in these locales for Instagram-worthy photos.
Nashville is known for its friendly residents too. Nashville residents will welcome you with Southern warmth. They'll give you insider advice on the finest places to go and activities to do, ensuring you have a great day.
Nashville also offers some special bachelorette adventures. There are many unique and memorable possibilities to make your bachelorette party a super hit. For instance, rent a pedal pub or party barge to sing and drink with your friends throughout the city. In addition, Nashville boasts many tattoo parlors for the more daring bachelorette partygoers.
Finally, Nashville has stunning natural landscapes and a dynamic downtown like Percy Warner Park to relax and see animals. Visit Burgess Falls or Cummins Falls for stunning views and a refreshing swim. Don't miss the Parthenon's breathtaking sunsets against the city's cityscape.
In short, Nashville's casual vibe attracts bachelorette parties. Nashville lets you be yourself and have fun with friends. The laid-back atmosphere lets you relax and enjoy.
Where To Stay In Nashville For Bachelorette?
Planning a bachelorette party in Nashville? Look no further! Music City has great bachelorette-friendly hotels. Popular destinations for bachelorettes include:
Dream Nashville:
Elegant and stylish, Dream Nashville is located downtown. This boutique hotel has stylish, Southern-inspired rooms. It has several restaurants, including Upstairs, the rooftop lounge and pool. Bachelorettes who wish to experience Nashville's nightlife should stay at Dream Nashville. Depending on season and availability, prices are high. Get prices here.
Gaylord Opryland:
For a unique experience, visit Gaylord. Indoor gardens, waterfalls, and riverways distinguish this historic hotel near the Grand Ole Opry. It's a resort with 2,888 rooms, various restaurants, and an indoor water park. Bachelorettes can take advantage of the hotel's several bars and live music. As a bigger resort, Gaylord Opryland costs vary by lodging type and season. Get prices here.
Graduate Nashville:
Graduate Nashville is stylish and trendy. This unique boutique hotel near Vanderbilt University embodies the city's essence with retro-inspired rooms. White Limozeen's rooftop bar has breathtaking views of Nashville's skyline. Bachelorettes will love Graduate Nashville's lively environment. Graduate Nashville provides mid-range prices without sacrificing style. Get prices here.
Hilton Nashville Downtown:
This hotel is great for convenience. This comfortable hotel is close to the Country Music Hall of Fame and Bridgestone Arena. Bachelorette groups like the big suites, exercise facility, and rooftop pool. The Hilton Nashville Downtown charges mid- to high-range rates. Get prices here.
The Westin Nashville:
For elegance, choose The Westin Nashville. This luxury hotel has modern rooms, a rooftop bar with panoramic views, and a spa for relaxation. The fashionable Gulch district is within walking distance. Bachelorettes will enjoy the Westin Nashville's luxury. The Westin Nashville has expensive pricing, though. Get prices here.
Margaritaville Hotel:
This hotel blends beachy sensations with Music City charm. Bachelorette parties love the Margaritaville rooftop pool for sunbathing and refreshments. The hotel's Broadway location is ideal for nightlife exploration. Season and availability affect Margaritaville Hotel Nashville prices. Get prices here.
Free Things To Do In Nashville Bachelorette Party
Here are some fun and free ways to celebrate your Nashville Bachelorette Party:
Walk On Broadway, Nashville's honky-tonk strip:
Enjoy the bustling environment, brilliant street performers, and city energy. It's an excellent way to start your bachelorette journey in Nashville's famous music scene. Plus, you can dance and sing with your close friends.
Take a Walk on the John Seigenthaler Pedestrian Bridge:
Overlooking the Cumberland River, this renowned bridge offers panoramic views of Nashville. Locals and tourists love strolling, taking photographs, and soaking in the gorgeous surroundings. Walking over the bridge with your bachelorette crew is a great way to socialize, enjoy the city, and snap photos.
Attend a Free Concert or Music Event:
Nashville is famed for its live music, and there are many free concerts and events. Most pubs and venues host free weekday concerts. The Basement, The Listening Room Café, and Alley Taps provide free performances by promising young performers. It's a great opportunity to discover new music and explore Nashville for free.
Visit Centennial Park:
Vanderbilt University's Centennial Park is a lovely urban park. The park's centerpiece is a beautiful Parthenon model that houses an art museum. Explore the park, dine on the beautiful lawns, and take Instagram-worthy images with the Parthenon as your backdrop. It mixes Nashville's charm with ancient Greek heritage.
Explore the Gulch area:
With vivid street art, boutique boutiques, and unusual eating options, the Gulch is a trendy area to visit. Walk around and observe the beautiful paintings on the buildings. Take a picture in front of the "What Lifts You" wings mural for a great memory. Explore the Gulch with your bachelorette group to experience local culture and make memories.
---
Frequently Asked Questions
---
What Is A Good Budget To Have For A Bachelorette?
Bachelorette parties cost $300–$500 per participant, but this price range can reach up to $600-$1000 or more per person, depending on the location, duration, and activities. It's crucial to create a budget that works for everyone. The bride-to-be and bachelorette party guests should address their financial capabilities and expectations. This ensures that everyone contributes equally.
Who Usually Pays For Bachelorettes?
The bride's closest friends (bachelorette party attendees) and maid of honor generally pay for the bachelorette party. Attendees pay for lodging, food, activities, and decorations. However, collective choices and arrangements determine the cost sharing of the bachelorette.
What To Do When You Can't Afford The Bachelorette Party?
If you can't afford the bachelorette party, be honest with the bride and other guests. Honesty prevents money problems. If you are unable to host a bachelorette party, try hosting a separate party with the bride at a later date or offer non-monetary support by assisting with planning and organizing.
---
If you're heading down south on vacation, you may be asking yourself, "what is the best time to visit Memphis?" …
Read more